Top of the Glass
There's nothing we love more than a good transformation, and our latest renovation project is one of our favourites to date. This extraordinary made-to-measure project was a labour of love on everyone's part, and incredibly, took only 48 hours to put together.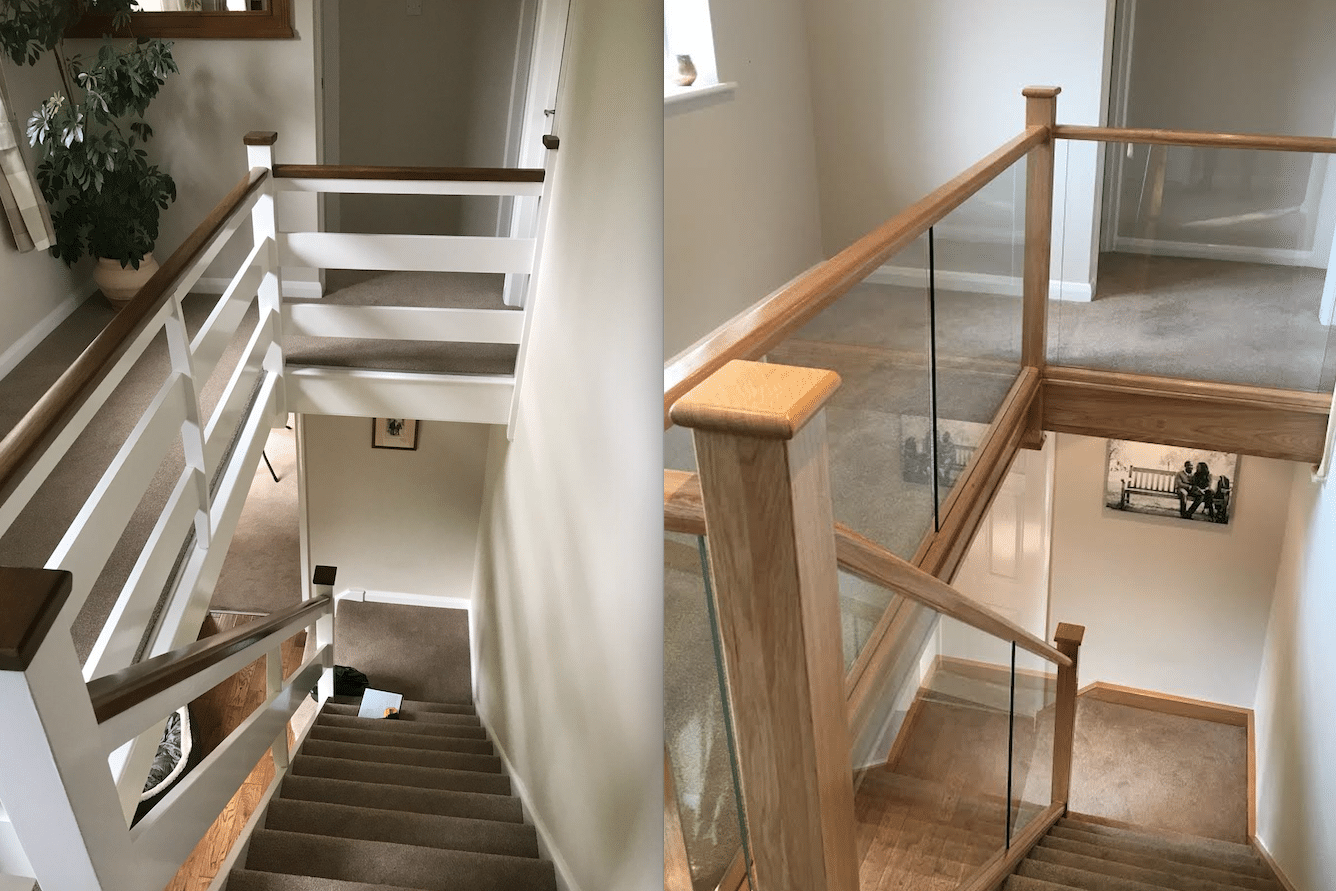 The Renovation
The old ranch style staircase (named for it's similarities to a ranch gate) was dated and dangerous, as children can climb up the posts and have even been known to get their heads stuck between posts. Replacing ranch panels with custom-fit glass reflects the feeling of safety and spaciousness in this hallway, whilst letting in more light. The glass enhances the beauty of the oak posts, making this renovation the perfect blend of modern and traditional.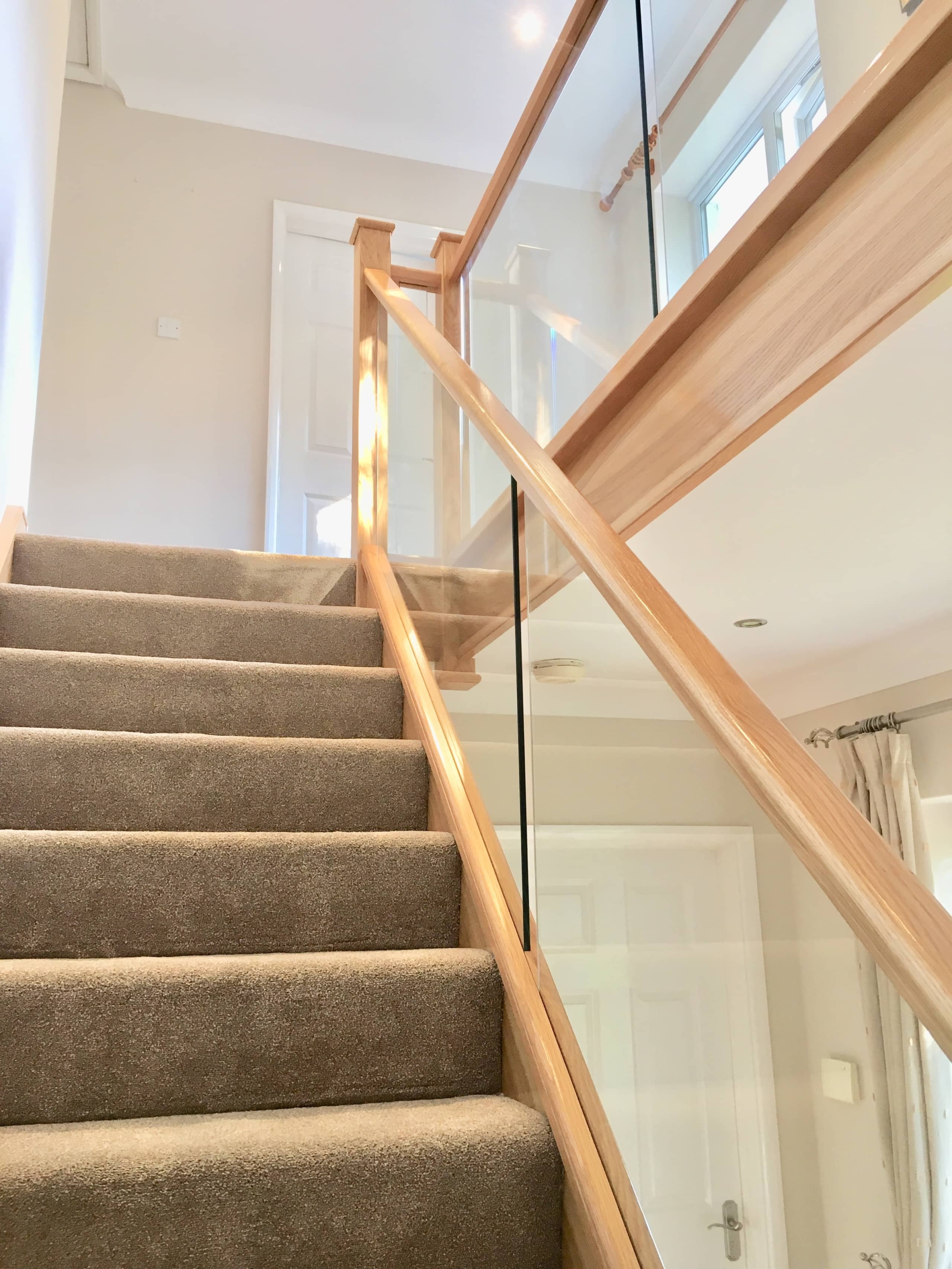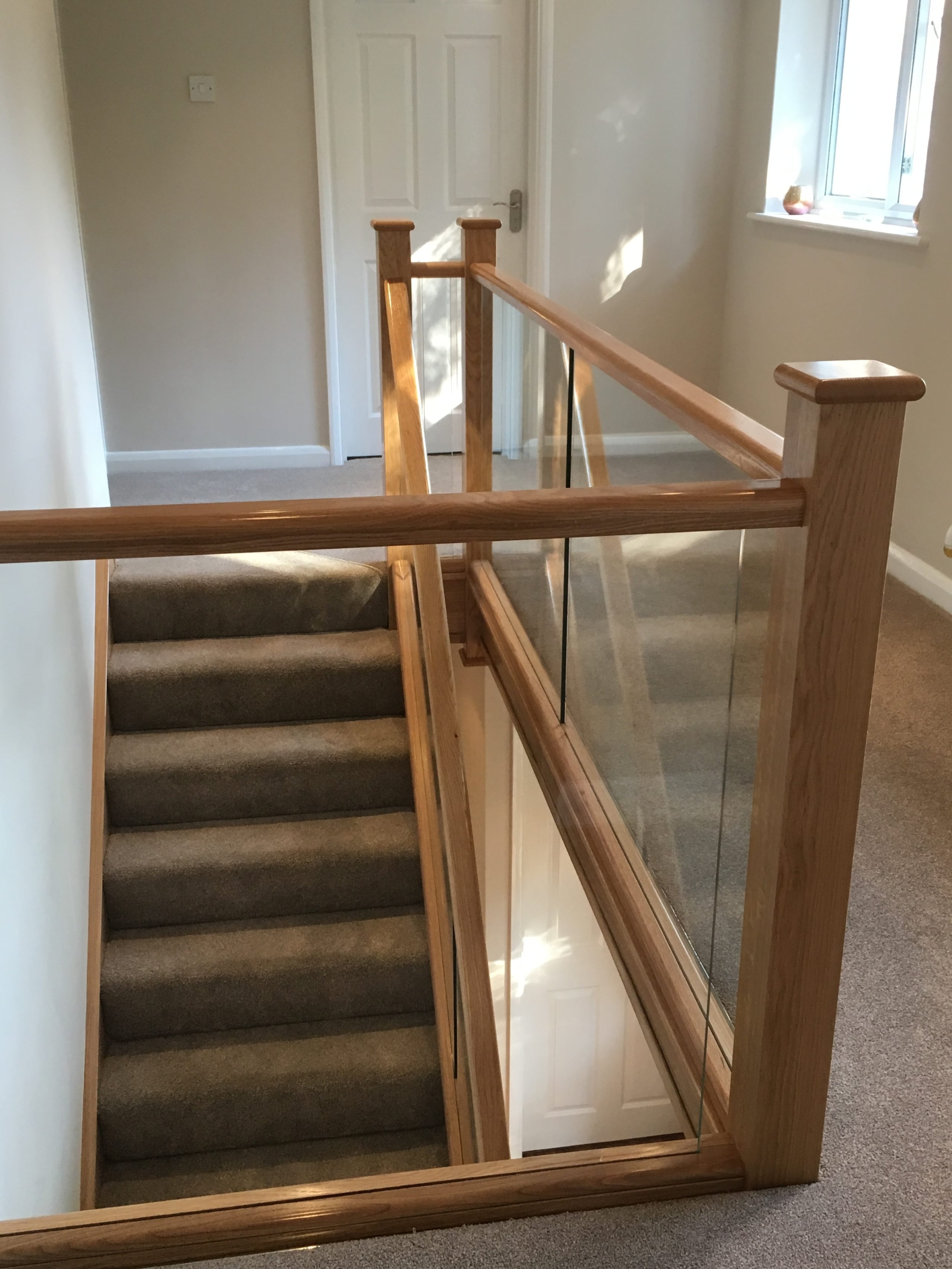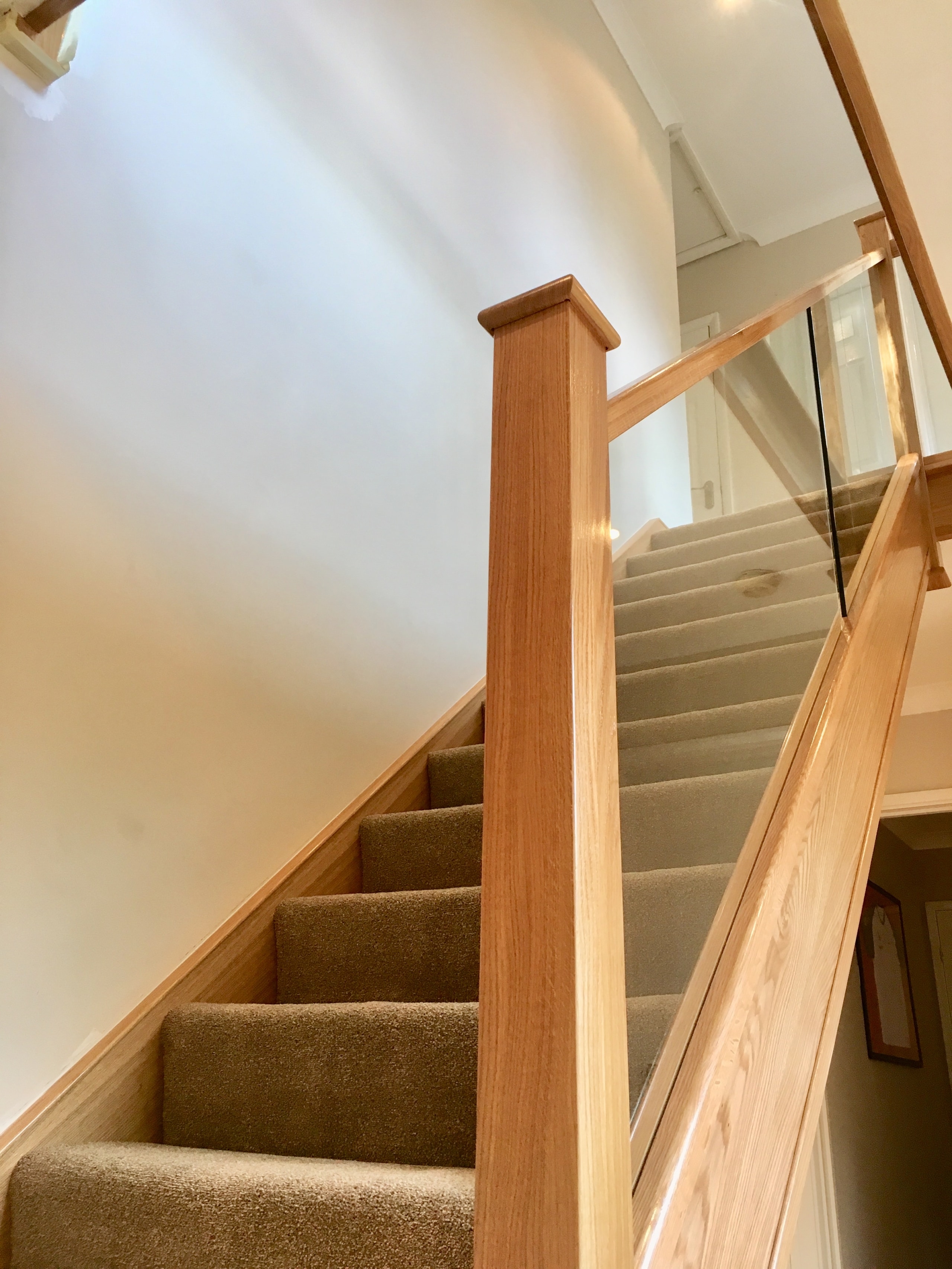 We spoke to the homeowner and asked him what he thought of the transformation.
What did you think of your old staircase?

The old staircase was built in the 60s, so a bit dated. I thought it was unsafe too because of the gaps between the panels, and it just made the hallway look dull especially as there is a lot of light coming into the house.

What made you want to renovate your staircase?

For the exact reasons above, and I thought it would be the final piece of the puzzle helping to bring the house up to date.

What made you choose Jarrods?

I thought Jarrods was very professional in all aspects of this transaction. The designer who came to our home was incredibly knowledgable and reassuring. He didn't 'blind us with science', was very down to earth and understanding of our needs. Plus, the price quoted was much better than the competitor's. The Architect was very good, knowledgeable and patient, too. Then comes the fitter Craig – I thought he did an awesome job. Very courteous, paid attention to detail, was very prompt to start and finished late – very professional. Overall, I had a brilliant experience with everyone representing the company.

What do you think of your new staircase? 

Awesome. Class. Elegant. I've literally spent the last 48 hours admiring my new staircase. I feel very proud. It's very impressive and our hallway looks fabulous. An incredible transformation.

Would you recommend Jarrods?

Absolutely – 100 per cent.
To transform your home, speak to one of our expert team today