OUR APPROACH
We're with you every step of the way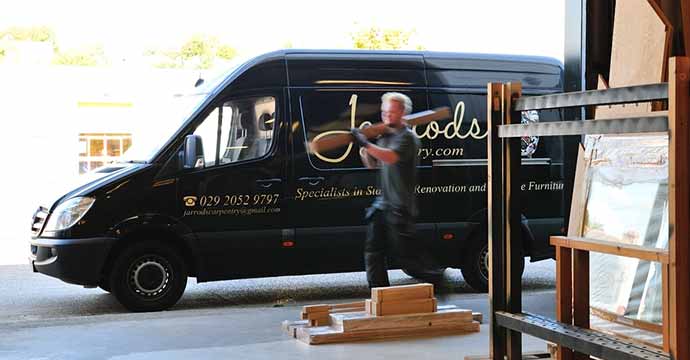 The First contact
In the first instance, we will gather a little information with a view to assigning one of our local designers to you.
Generally speaking it will be Sherelle or Jarrod who will take your initial phone call or respond to your first contact on our website. We believe that it is common courtesy to take the time to speak with all potential clients. Since we know every aspect of our business, we are therefore able to answer any queries, no matter how random they may appear to be. We also like to take the opportunity to introduce ourselves and create a personal service from the outset.
The Design Stage
Within 24 to 48 hours, one of our designers, geographically closest to you, will call you to arrange a meeting at a time that suits you. We are proud of our informal, friendly approach, so the designers will simply show you samples of our products and allow you to look through an album of some of our recent projects while they take measurements of your existing staircase or proposed furniture.
We don't like to put our clients under any pressure, so our design teams will always offer a quote via email. This eliminates those awkward hard-selling moments. Unless of course you insist that you want an instant quote.
The Best Price
We always offer the best price on all of our projects so are unable to offer any special discounts. We will adhere to the original quote for 30 days, because we believe in giving our clients the best price from the very beginning.
As far as we're concerned, if a price can be changed after it's been quoted, then it obviously wasn't the best price in the first place.
We pride ourselves on the quality of our people, their craftsmanship and the products that we use. That's why we put the profit that we make back into the business.
When you're happy to move forward and the deposit is paid, the work can begin.
Surveys & Checklists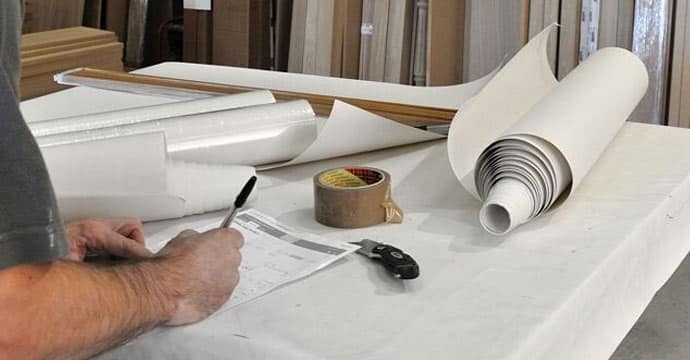 Approximately a week after confirming that you'd like to go ahead, the contract and samples will be finalised and a surveyor will be booked to make a detailed checklist of everything involved. Upon his visit, he will go through every aspect of your staircase to ensure that you are happy and agree with each detail. He will also offer you a choice of installation dates on this visit.
You will then receive a letter of confirmation with an installation date from our administration team.
Finely Polished Quality Control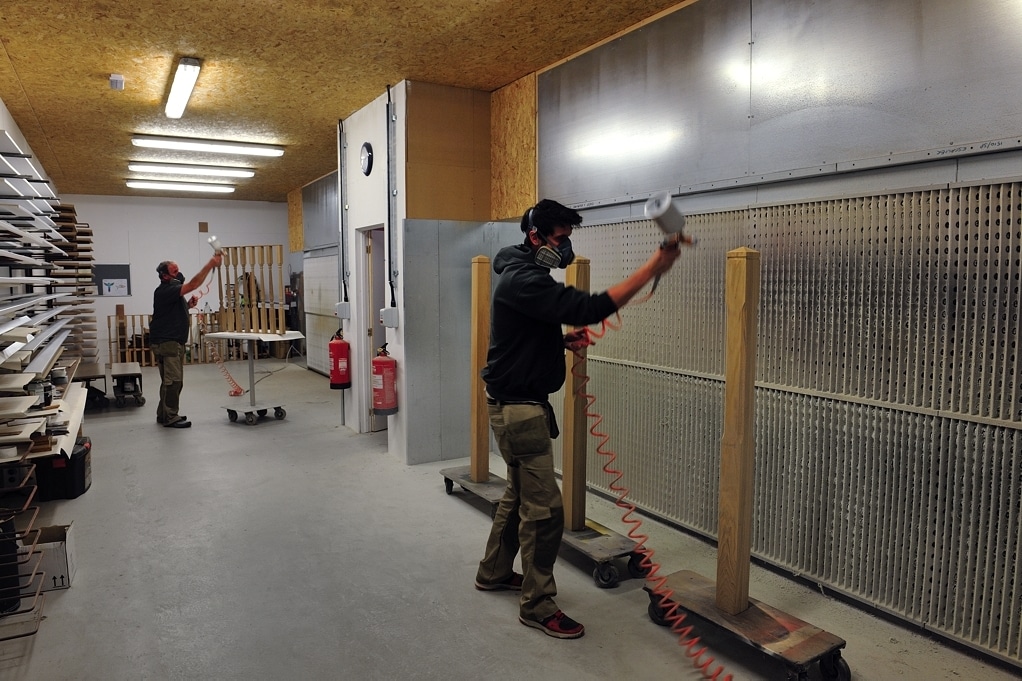 In the meantime, the joiners will be busy preparing your woodwork, whilst our in-house french polishers will hand finish your bespoke staircase or furniture with 4 coats of lacquer. This means that the only maintenance it will require is with a damp cloth.
Before it leaves the workshop, all projects will go through one final quality check. One week before installation you will receive a telephone call from our workshop manager to confirm times and parking facilities.
Shortly before or on the big day, you will also receive a call from our joiners regarding arrival times.
Installation & Final Sign Off
Installation of your new staircase or furniture will generally take 1-2 days. Our fitting teams are thorough in every aspect of their work. They will request that you look through their work carefully and are satisfied with every detail. After a final polish and a clean up, the final payment will be collected from you and your 10 year guarantee will then be issued from the office.
Now all you have to do is show your neighbours!!
Request a free quote
or consultation
Simply fill in the form below and we'll be in touch with you shortly
We treat your data with the utmost respect, you can find more information on how we use your data in our privacy policy.
"Very pleased with the finished product and everywhere left clean and tidy! Craig was very helpful."
Margret Gould
More Testimonials
"Very pleased with the finished product and everywhere left clean and tidy! Craig was very helpful."
Margret Gould
More Testimonials
"Very pleased with the finished product and everywhere left clean and tidy! Craig was very helpful."
Margret Gould
More Testimonials
OUR DESIGNS
All our designs are completely bespoke so you can have the staircase you've alwayes imagined.
Take a look through examples of our designs below.