The Vallencey Customer Story
In our latest customer story, we take a look at the absolutely stunning oak and glass staircase renovation that we created for Mr and Mrs Vallencey, featuring incredible bespoke walkways to match. This glass and oak renovation may be one of our most jaw-dropping projects, and we're so proud of all the team for the work that has been put it to turning this customers dream into a reality.
Before
A Clear Cut Transformation!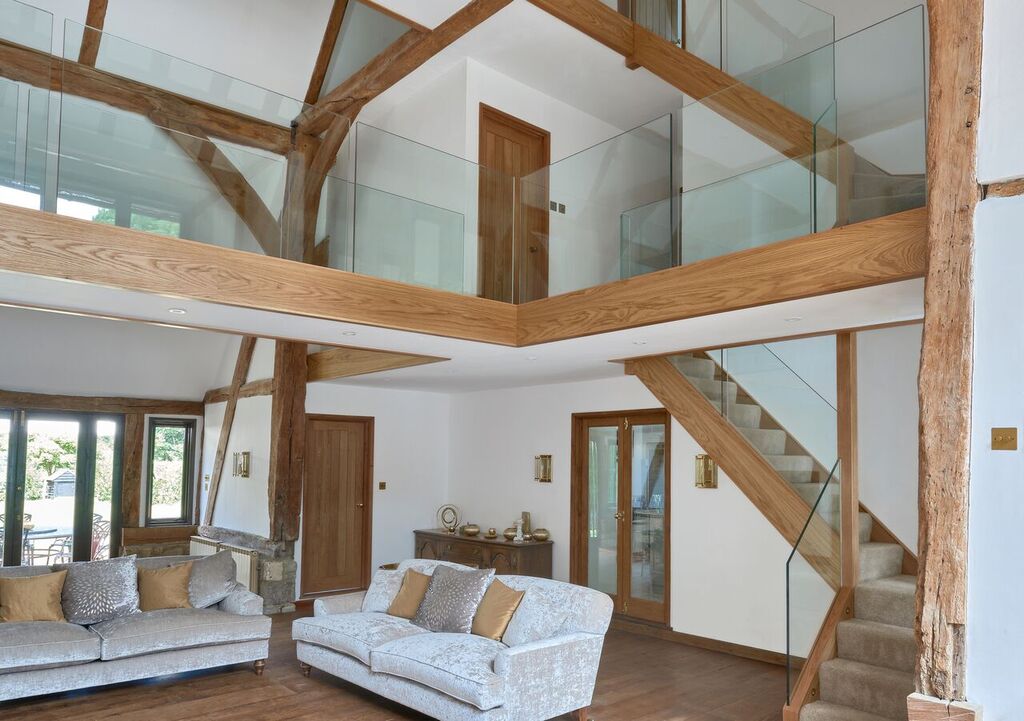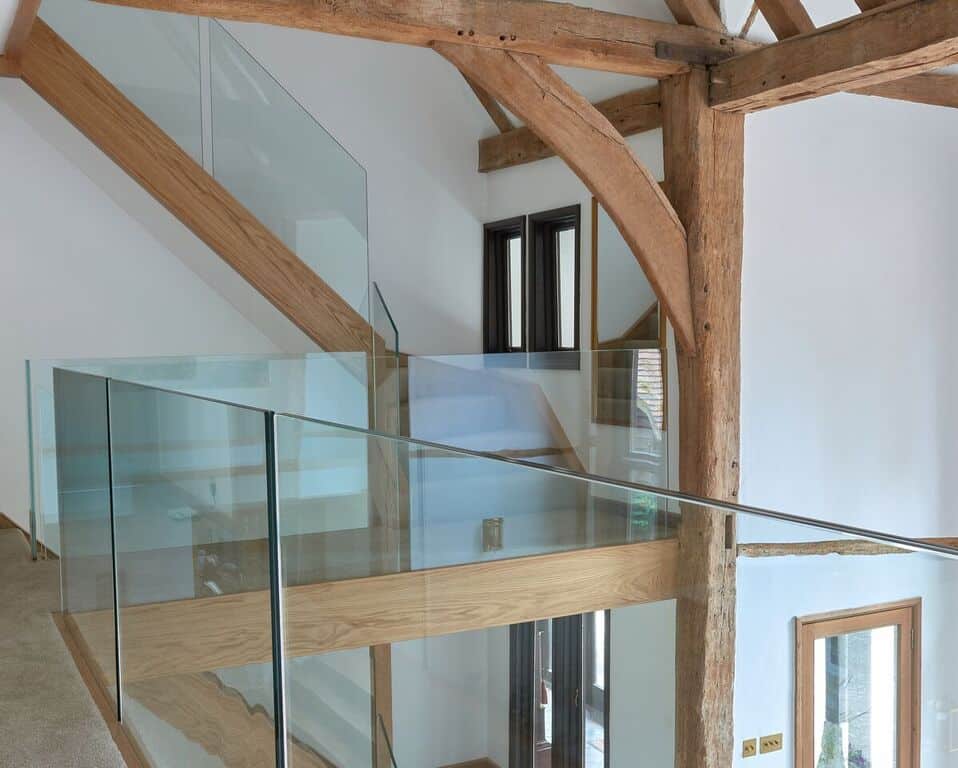 Speaking about her newly renovated staircase, Mrs Vallency said
"Our staircase looks absolutely awesome, we couldn't be happier with the whole experience from initial meeting, our detailed survey in which Paul and Ben took considerable time to get everything perfect for our complicated project, to the outstanding and talented craftsmanship demonstrated by Andrew, Rhys, Adam, liam, Rath and even Jarrod himself!'
"All [Jarrods Staff] were a pleasure to work with and we cannot speak highly enough of their enormous skill, work ethic and the pride they each take in their job which has resulted in a fabulous, flawless finish."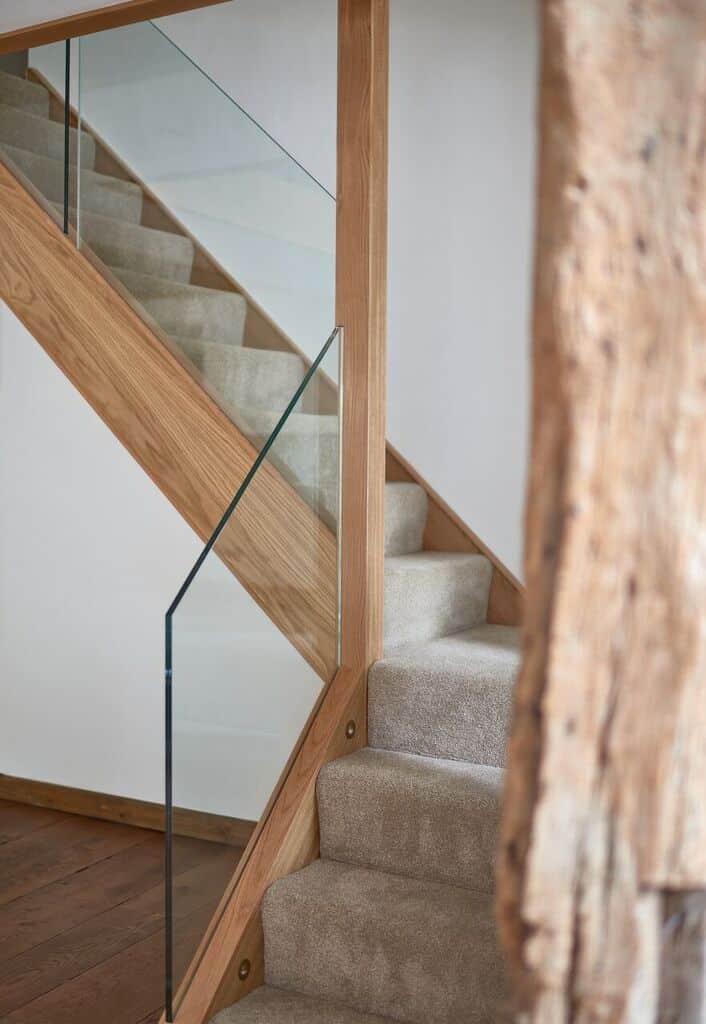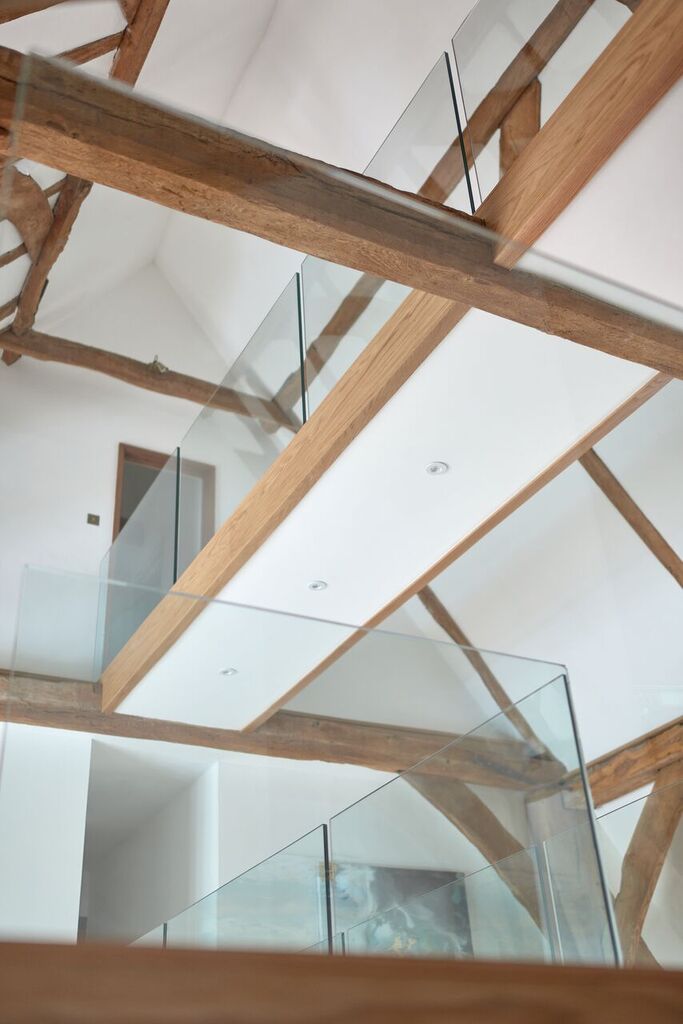 The old and the new. All our American oak is grown until it's at least a hundred years old, so it's harder and tougher, and is more suitable for larger pieces of work, such as these walkways. We ensure all our oak is colour matched to compliment any wood in your home, and the combination of rough, natural wood and polished oak looks so contemporary.
Top of the Glass
"Our huge thanks to all the team, with particular thanks to Andrew who led on our project."
If you need help creating the staircase of your dreams,
get in touch
with our team today.