From staircase to festive stair-space!

As Autumn crept in, we posted about cosy under stair nooks that had us reaching for our favourite book and a mug of something warm to cosy up with. 

Our Junior Technical Designer Hannah had not only drawn up brilliant sketches but talked us through the processes involved in generating the photorealistic images that we presented to clients alongside their drawings!

We figured a cosy under stair snug was the perfect place to curl up over Christmas too and if we were lucky, we might even sneak a peek at Father Christmas coming down the chimney!

Desk the halls with boughs of holly
Christmas is a time for making lists and checking them twice, and where better to do that than from this neat little under-stair office. You don't need to sacrifice a much needed room to create your dream home office, try utilising a space which is frequently overlooked but is often the perfect size for your desk.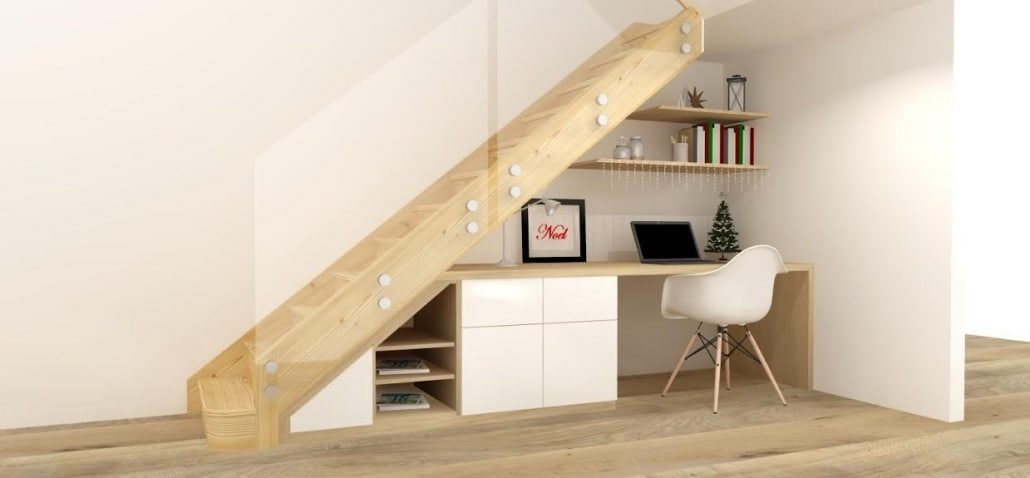 The Party Piece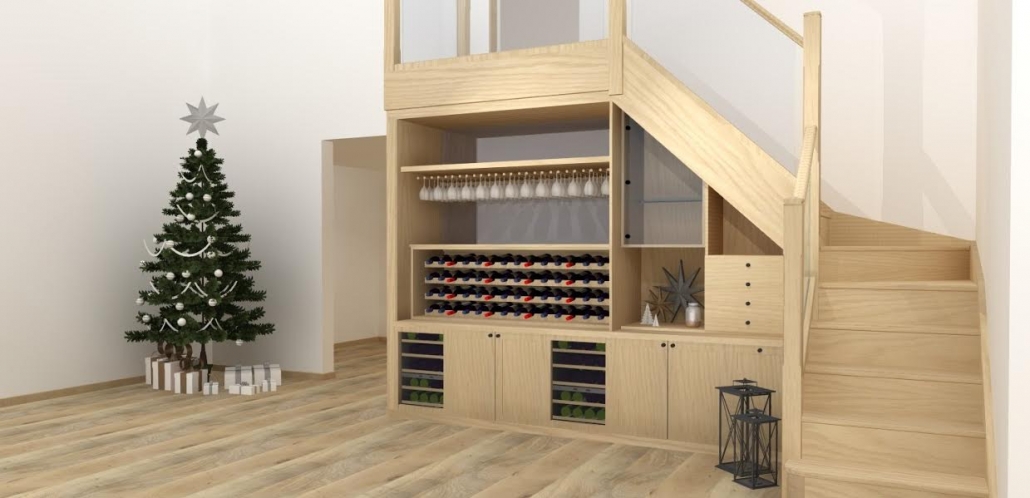 If space isn't an issue and you simply want to transform your under stair area into a fabulous feature, then look no further! Last year Nicole, one of our workshop joiners developed a series of wine racks and storage systems that could be made bespoke to fit any style and space. A home bar is a deliciously decadent way to entertain your guests and show off your growing wine collection.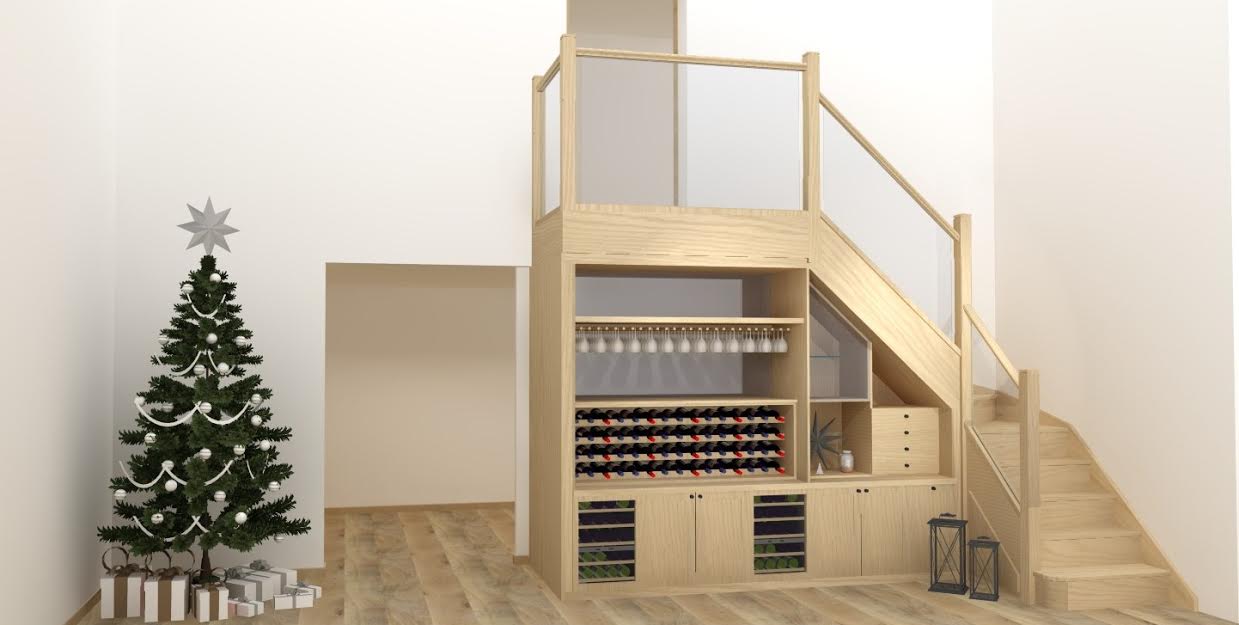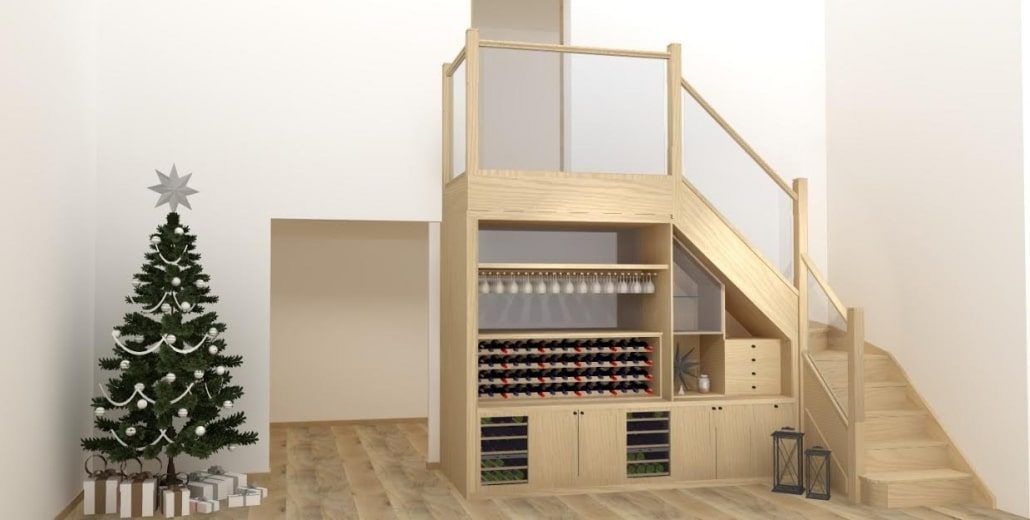 So whether you're looking for somewhere cosy to cuddle up, a quiet space tucked away where you can work on your projects or oversee the children's homework, or you're looking to raise a glass to something fabulous, a Jarrods stair-space can enhance your home in 2020, creating a luxury feature that will last a lifetime.
For more under-stair inspiration, click here to see our Pinterest board where we've curated some of our favourites.