Cosy Under Stair Nooks
As the nights start to draw in, and we think about bedding down for Autumn, our minds turn to cosying up, or 'cwtching' as the Welsh say. So grab your favourite hot drink, the new book you've been waiting to start and tuck into our latest blog.
Our Junior Technical Designer Hannah Foat shares her latest design ideas with us and talks us through the processes involved in creating a cosy under stair reading nook.
The Design Process
"Every great design begins with an even better story" – Lorinda Mamo, Designer.
When it comes to designing under stair spaces, Hannah tells us that she always starts by looking at trends in design, art and nature for inspiration.
'Once the idea is developed, I start putting the ideas together in our specialist drawing programme. Once it's finalised and I'm happy with the design, I run it through a rendering package. This is how we create photo like images, which help the customer visualise their new space.'
These designs are catalogued and presented to customers as additional ideas to accompany their new Jarrods staircases, and can be made bespoke to match the style and exact materials that are used to create their new staircase.
Following a design visit and site survey, where the Jarrods team take precise measurements, Hannah can then begin the process of altering the initial design to match the customers requirements.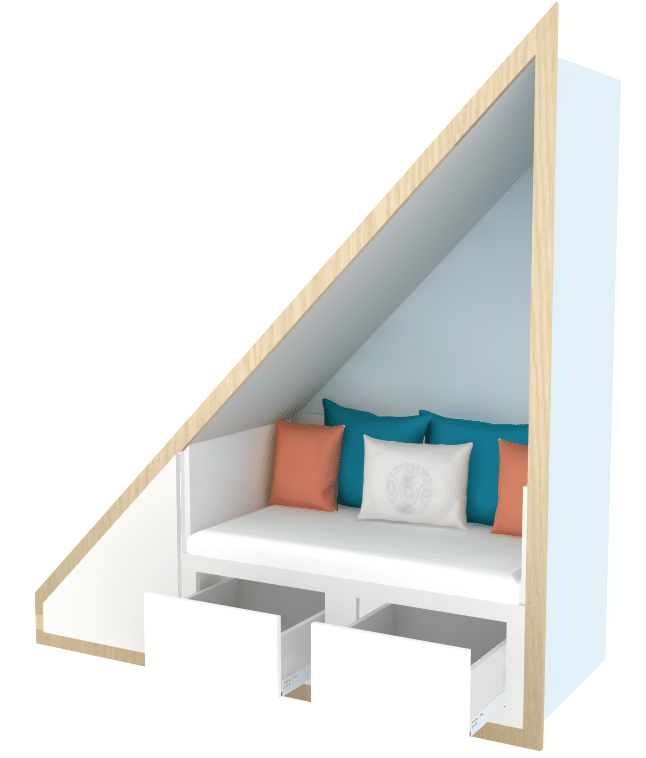 Hannah concludes that, 'Once the design has been approved, I can create specialist manufacturing drawings which are sent down to our workshop to be crafted in house, by our fabulous joiners.'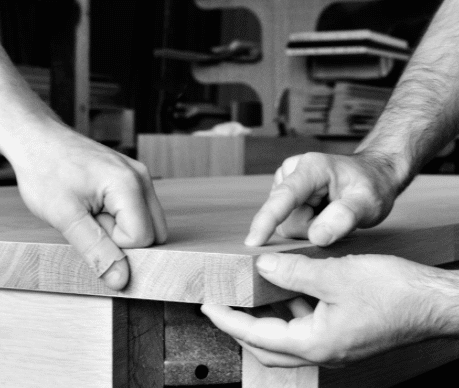 Once it's cut and created, it's ready to be shipped across England and Wales, to be installed by one of the brilliant Jarrods fitters!
Our favourite Under Stair Nooks
To see more comfy and cosy under stair ideas, check out our Pinterest Board by clicking here.
To contact one our Jarrods team about creating your own cosy nook this Winter, click here.