The King Customer Story
In our latest customer story, we take a look at the modern oak and blackened steel staircase that we created for Toby and Emma King.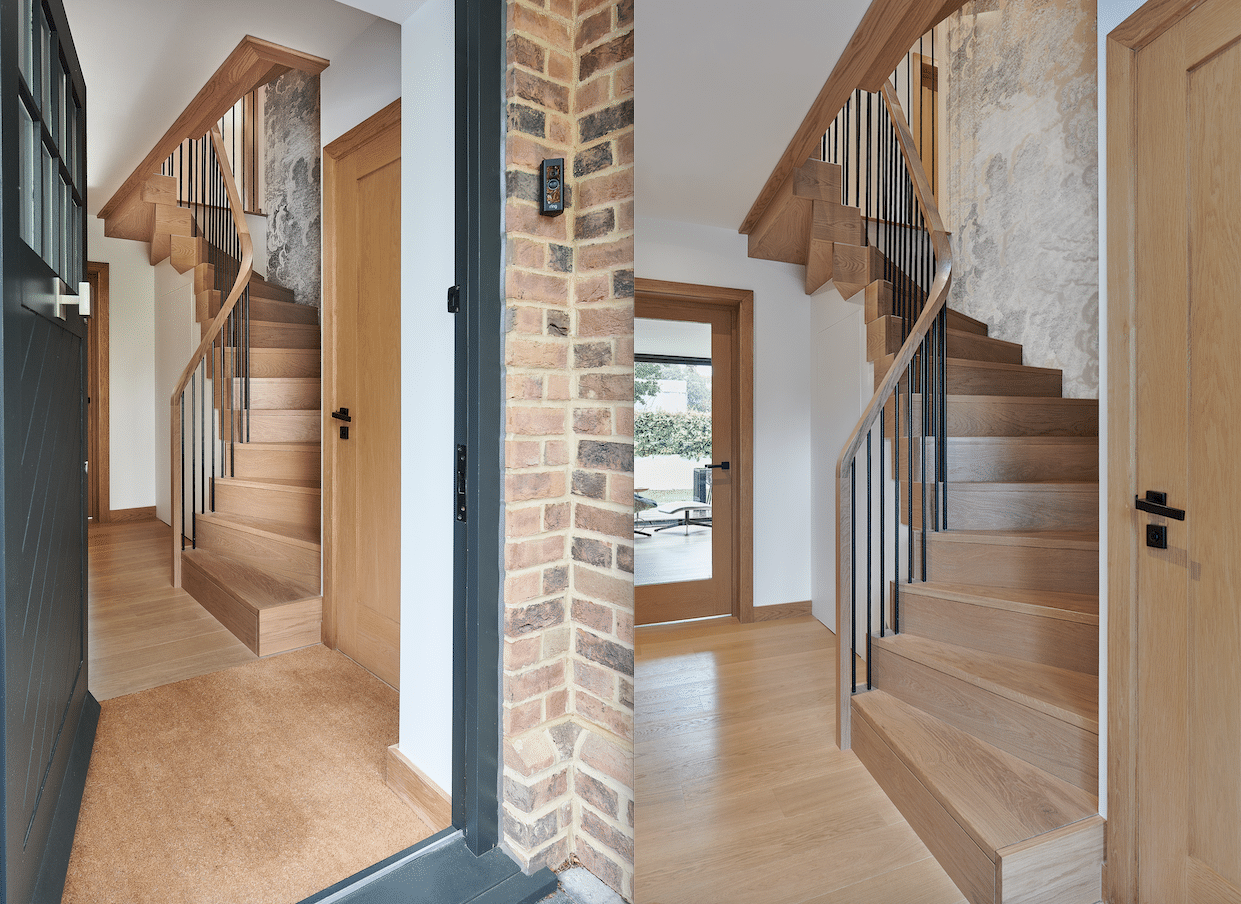 IS IT WHAT YOU IMAGINED?
'No, it is much, much more. I persuaded Toby into this as a key feature for
the house but it is beyond anything I ever thought it could be. It is such a part of our home and is
beautiful at so many different angles. I often stop and take a photo.'
THE LITTLE THINGS
'The spiralized winders. This is something that we hadn't thought of in the
original house design drawings but it makes the journey up and down flow so much more in terms
of how you walk and use the stair between the three floors.'
WHY JARRODS?
'It was a last minute change, we were going to have something similar made in
Europe but I am so glad we went for a UK manufacturer. A key part of the decision also was my obsession to match the selected timber flooring, a tricky only slightly white washed oak which Jarrod's managed to do really well. They also gave us the stain specification which meant we could
give it to the builders for the doors and architraves making the wood throughout the house all the same colour tone.'
'The service was excellent and the Team sent from Jarrods were so amazing – working long into the night to meet our deadlines. (They got special treatment with tea and caramel wafers that the builders never got).'
'We couldn't have asked for more.'
THANK YOU!
A huge thank you to Mr & Mrs King who allowed us to photograph their new Jarrods staircase and answer our questions. To see more Customer stories, click here.
To follow the Kings home renovation journey online, follow them on Instagram here.