Patricia Keane's Customer Story
As we begin a New Year, we're happy to share with you another of our Customer Stories. This follows the bespoke staircase that we designed for Patricia Keane.
Patricia wanted a centrally-positioned oak and glass staircase with a half-landing turn and gallery landing. For this particular project, the design inspiration was particularly interesting since it came specifically from the accessories that had been chosen.
Find out how we brought her dream staircase to life.
The birds and the bees
Patricia had some very clear ideas of where we should begin, "I started with the wallpaper and that was my inspiration. I wanted to create a feature wall as part of the new staircase design. I fell in love with the Timorous Beasties, 'Birds n Bees' wallpaper and had a piece of this propped up on a shelf in the hallway trying to imagine it."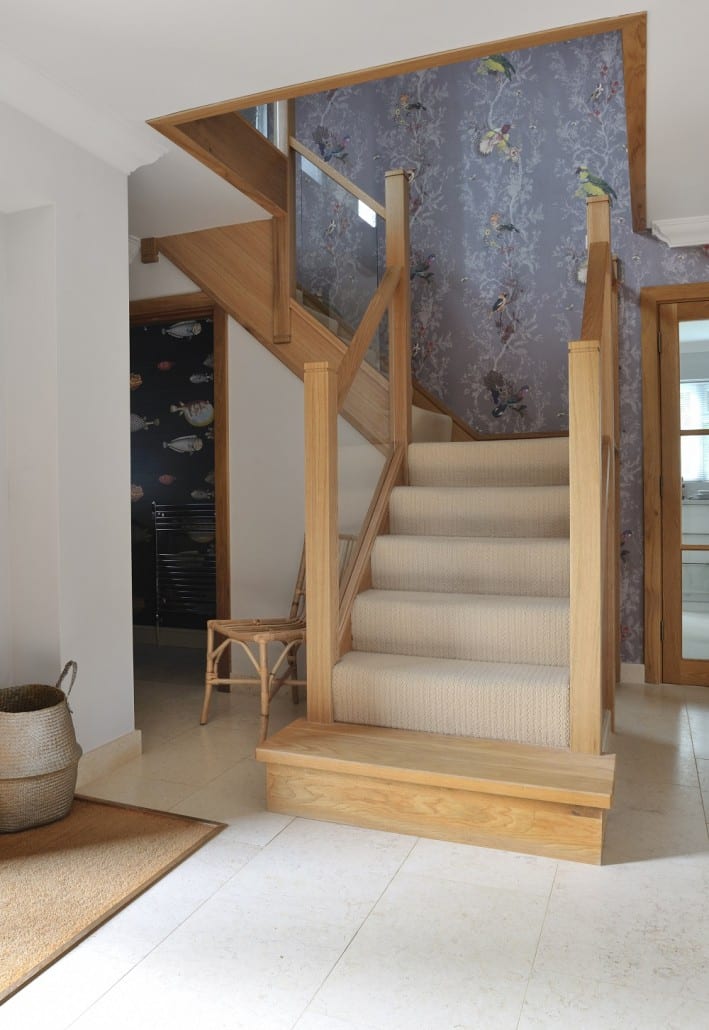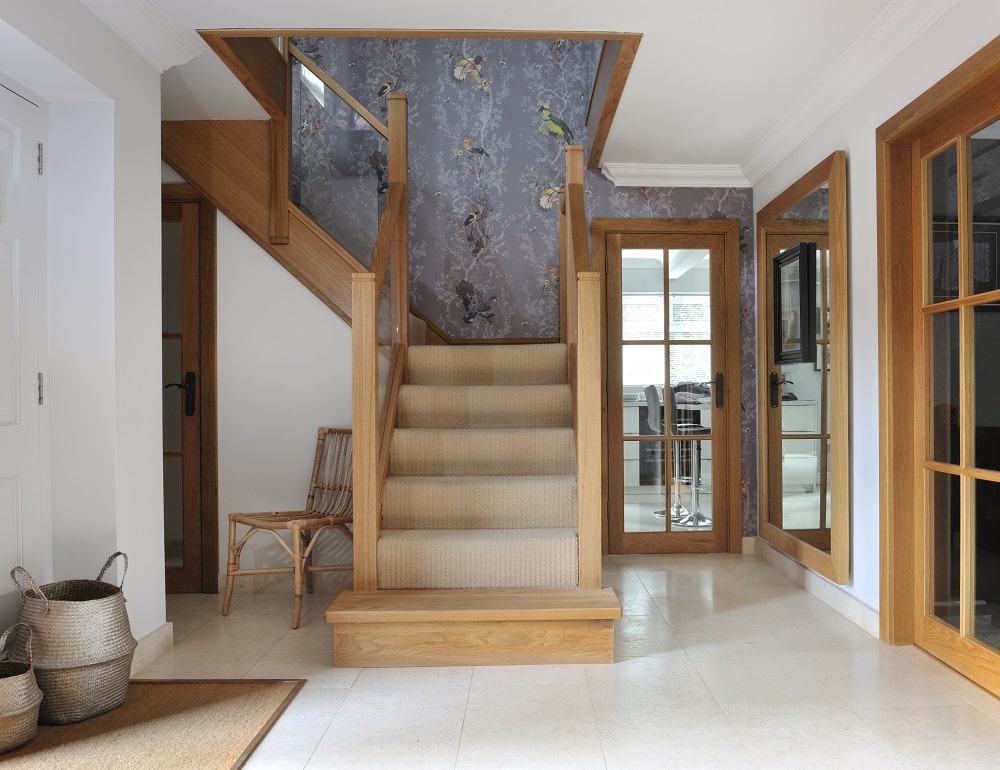 Down-to-earth and friendly
"When Jarrod first visited to quote for designing and building the staircase he noticed the wallpaper sample I had in the hallway the moment he walked in the door. Naturally, it was the starting point for the new hallway and it was that very down-to-earth, friendly approach that instantly meant that Jarrods were the right people to design the staircase for me."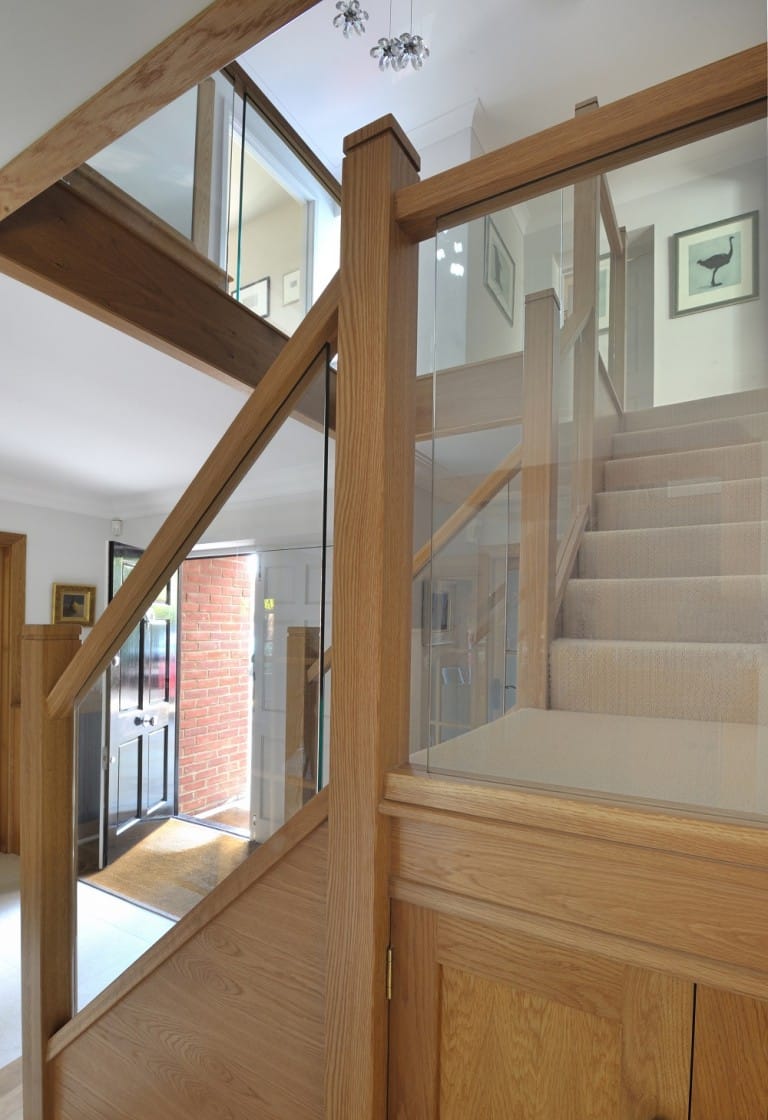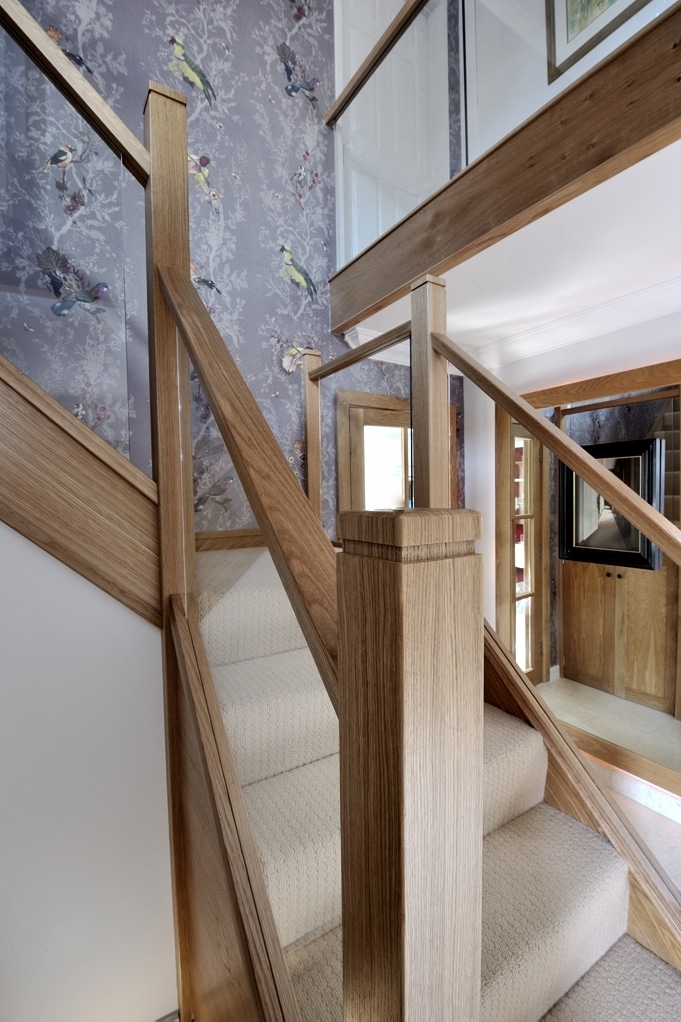 Made from a contemporary combination of oak and glass, the staircase has been designed with a half-landing turn to create a centralised staircase downstairs and a galleried landing upstairs.
We're pleased to say that Patricia was more than happy with her staircase renovation. "The end result they created is even better than I had imagined!"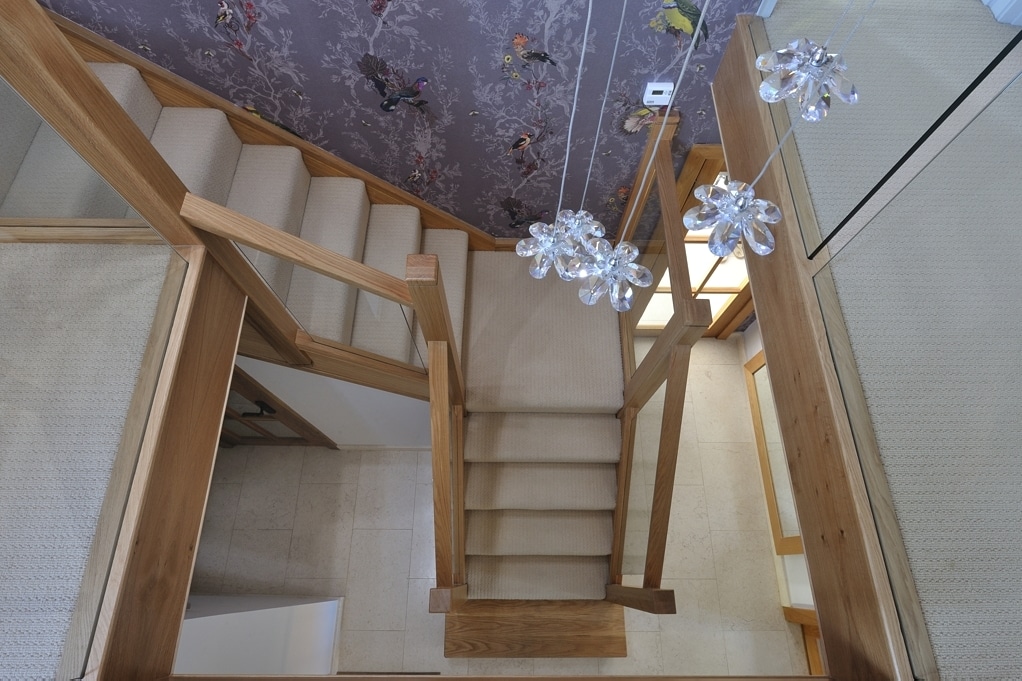 Some final thoughts
With such a specific starting point, it's fantastic for us to hear that Patricia was delighted with the whole process.
For her, it goes right back to that first meeting, "They showed us that, as a company, they take a real interest in their customers and what they want out of the design process. Not only was their initial customer service and design phase excellent but the installation team from Jarrods were clean, tidy, always on time and completed the job so quickly with minimum disruption to us."
If you'd like to become part of a customer story, get in touch with us today.