Mr & Mrs Cox's Customer Story
The latest in our series of Customer Stories series looks at the bespoke staircase we created for Derek and Elaine Cox.
They recognised that a staircase renovation had to play an important part in their new home. 'When we bought the house we knew it was a top-to-toe renovation," explained Derek and Elaine. "And the staircase, being in the centre of the house, was certainly one of the dated aspects. It had wide, horizontal planks of wood with open treads."
They wanted a contemporary, oak and glass staircase with a galleried landing that was in keeping with their newly renovated home.
Here's how we made it a reality.
Less shabby chic, more clean modern lines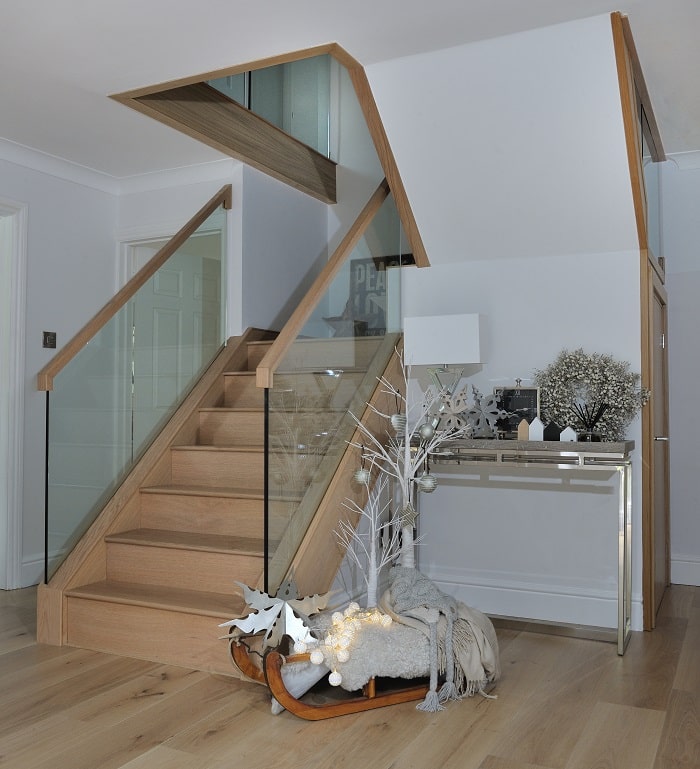 Instead of wooden uprights, glass panels were used and the solid oak steps replaced with open treads. This created a stunning oak and glass staircase with half landing.
Elaine was looking to get away from a vintage style, shabby-chic look, favouring clean and modern lines. "We knew that we didn't want wooden balustrades but thick glass panels instead that sat inside wooden casing,"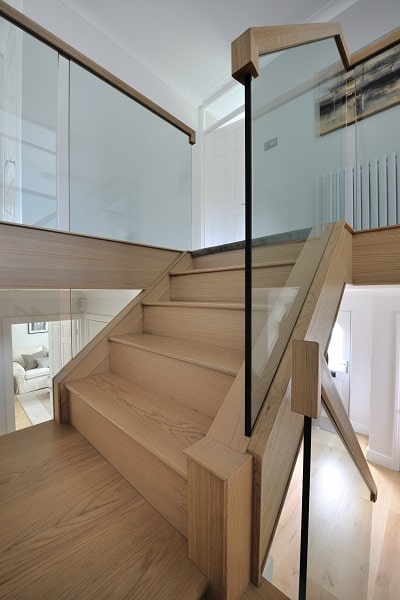 Simple & stylish
Since their staircase was right in front of you, and the first thing you saw when you stepped inside the home, they wanted a staircase that was simple and stylish but wasn't overbearing. It also needed to set the look and feel for the rest of the house.
Derek and Elaine certainly think that they achieved this. "By opting for a contemporary design that didn't require too much commitment in terms of colours, carpet or pattern, we've been able to style the rest of the interior look around it.'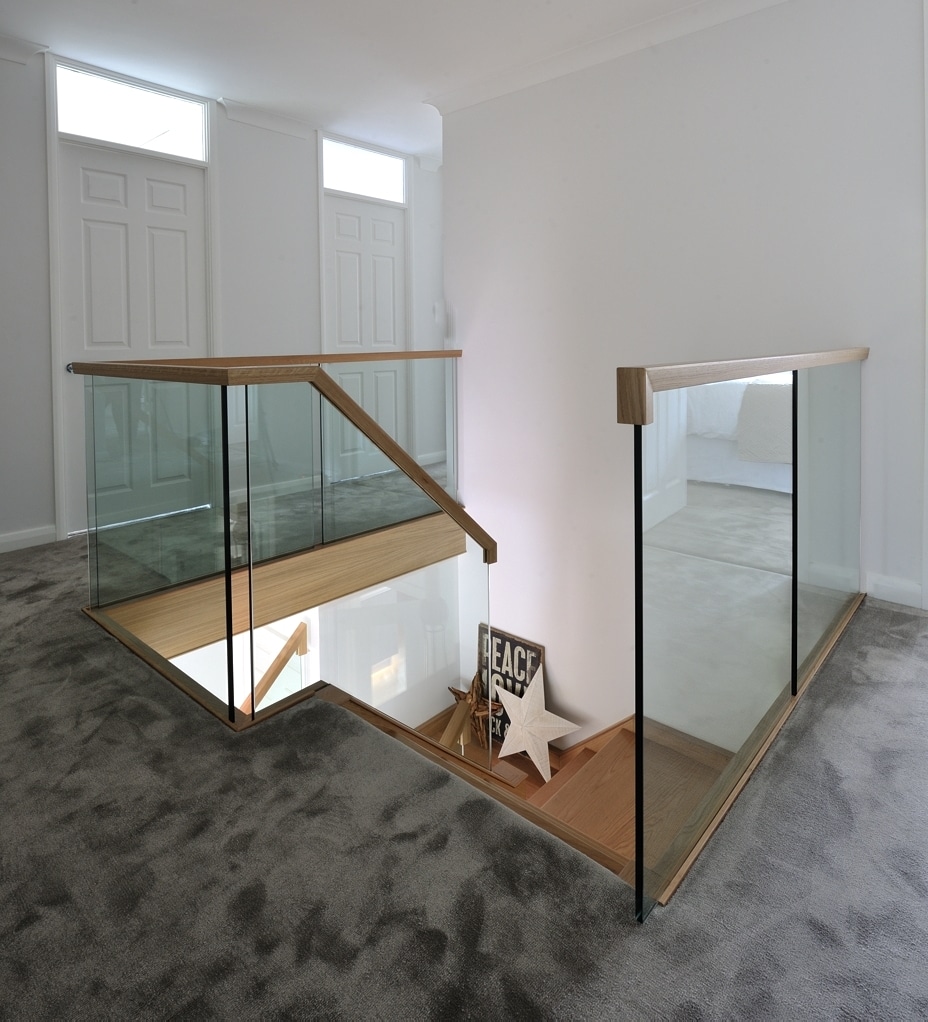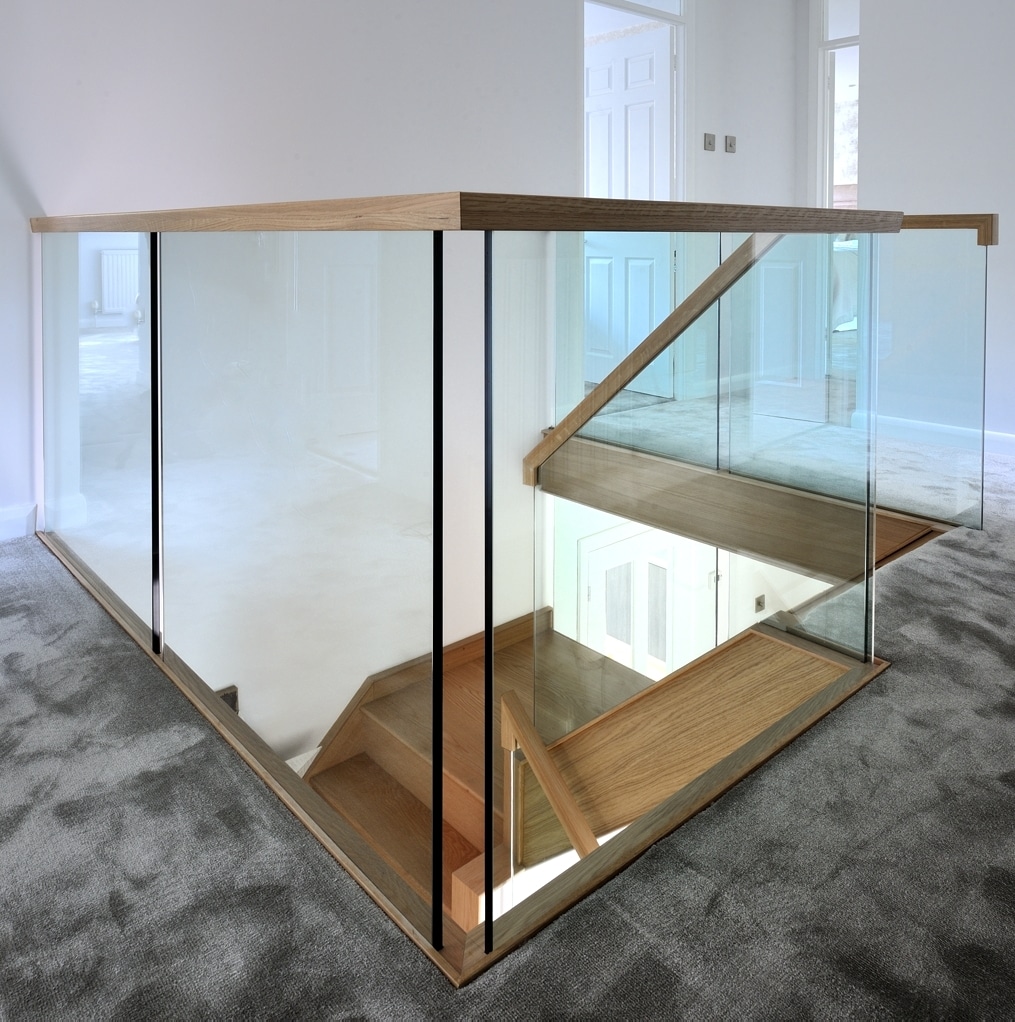 The designers who stood out from the crowd
Elaine told us why they decided to use the team at Jarrods for their staircase renovation. "When it came to finding the right company to install our new staircase, Jarrods stood out from the rest. Not only was their design service and customer care excellent but they were able to complete the design we wanted, whereas other companies said they couldn't do it."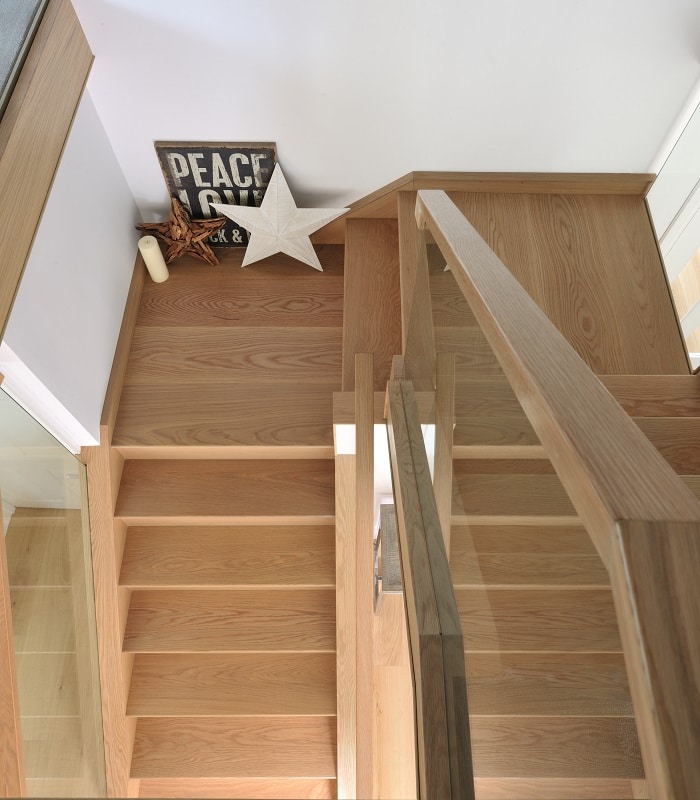 Some final thoughts
Despite other staircase companies saying that they were unable to meet the design brief, we delivered the precise look that Derek and Elaine were after; simple glass panels inset into oak side panels without the need of supporting oak or metal balustrades.
"Jarrods said it was no problem at all"' says Elaine. "They ensured that we got the staircase we wanted, rather than just a standard model. The design service they offer is so personal."
If you'd like to become part of a customer story, get in touch with us today.