Staircase Renovations
If you want to breathe new life into your staircase, we are here to help you every step of the way, we also have decoration teams to make your transformation smooth!
Whether you are looking for a contemporary, minimalistic look, or something more traditional and grand, we can design and create a renovation that will suit your style and complement your home.
The majority of projects are completed in just 24 hours, contact us for more information
Enquire Now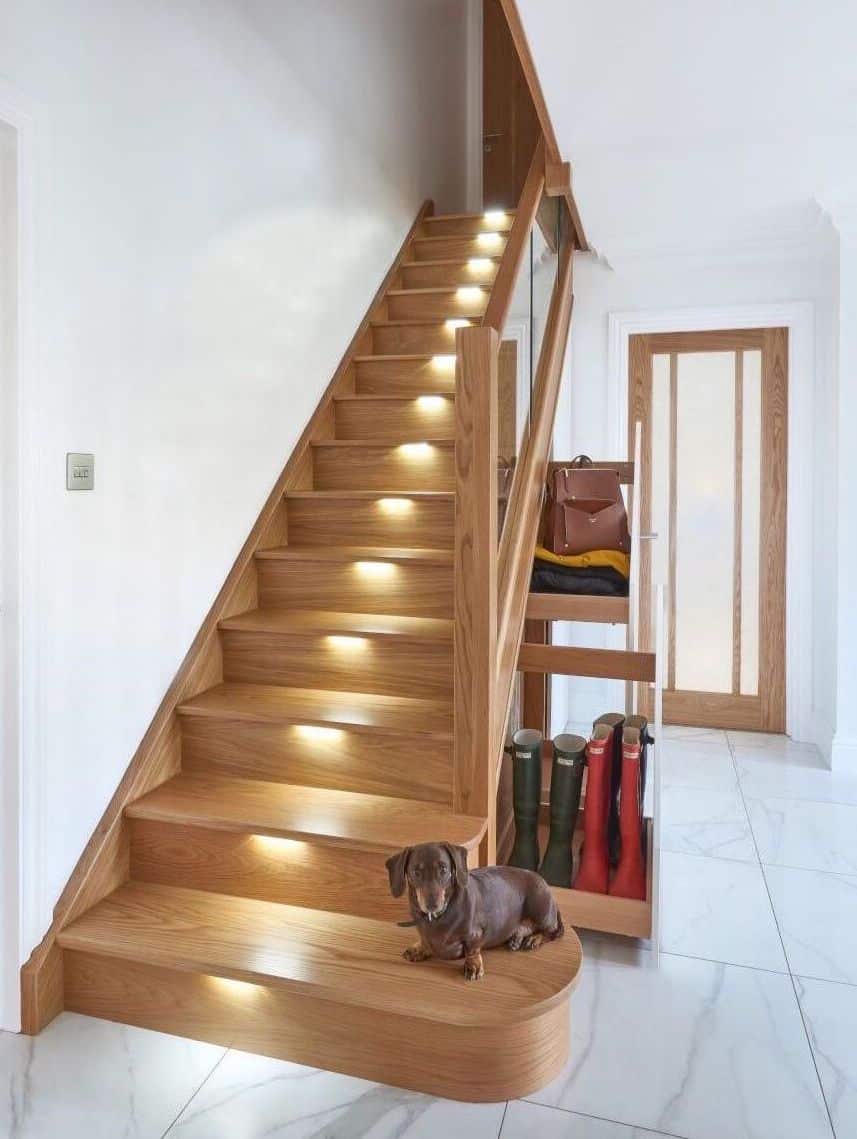 CLASSIC GLASS
Classic glass adds a minimalistic design statement to a staircase and hallway. It allows light to flood into an area which may often be deemed too dark.
Explore More
CONTEMPORARY GLASS
If you want a light, spacious and modern staircase,  a combination of glass and natural wood is the perfect solution to transform your existing dark staircase.
Explore More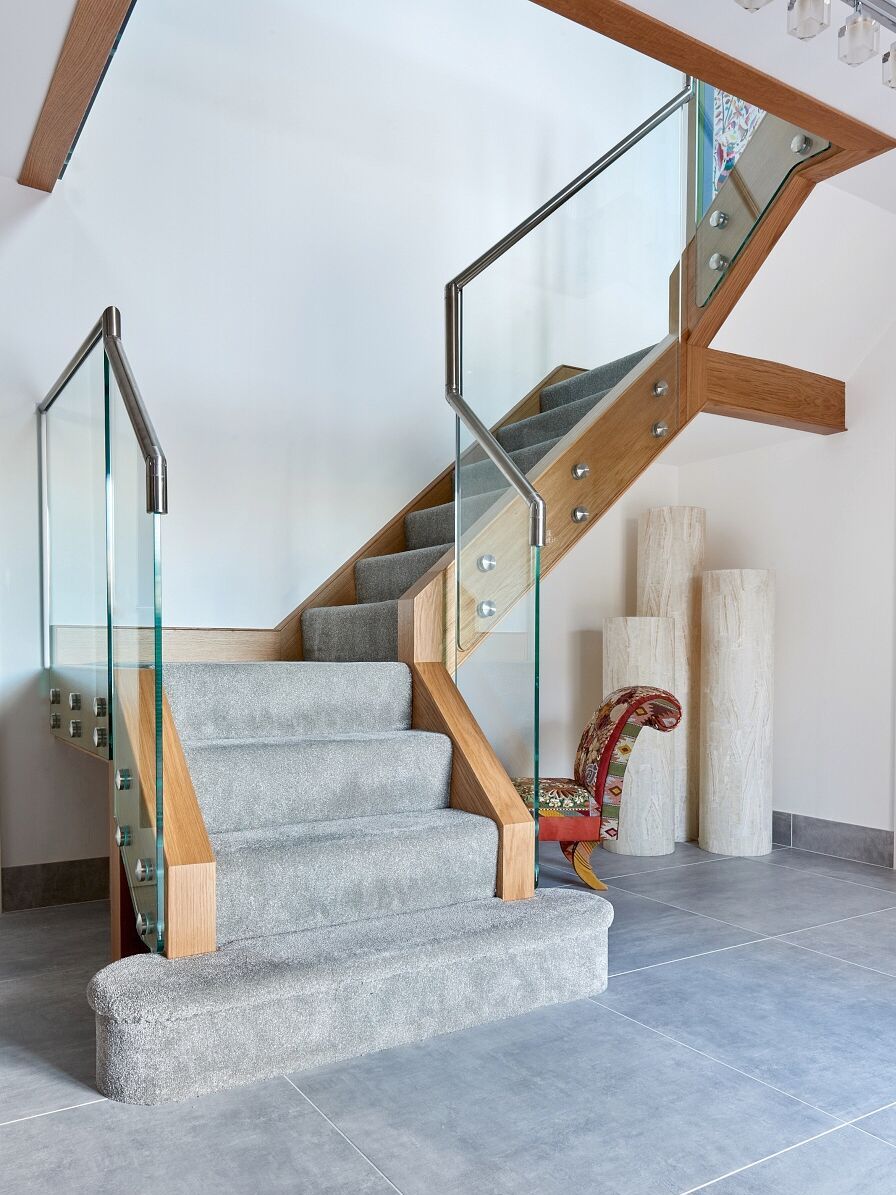 CONTEMPORARY METAL
Whether polished and gleaming or brushed to a subtle sheen, adding metal features to a modern staircase can give it an extra dimension.
Explore More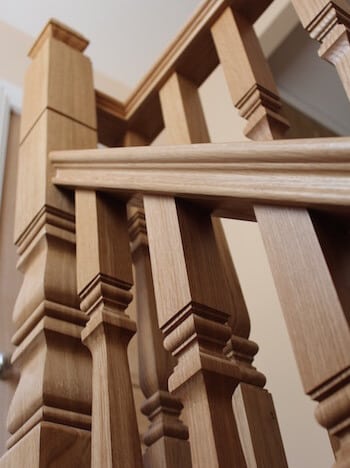 CLASSIC WOOD
Simple and stylish, our handcrafted, wooden staircases can perfectly match the features of your property.
Explore More
CONTEMPORARY WOOD
While a traditional medium for staircases, wood can be used in a number of innovative ways to create modern, inspirational designs.
Explore More
Request a free quote
or consultation
Simply fill in the form below and we'll be in touch with your shortly
Transform your staircase
If you're hoping to renovate or refurbish your staircase, we can advise you on the best approach to take. Our experienced team will be with you every step of the way, from informal discussions and designing to constructing and installing your staircase renovation in the style and finish that will best suit your home.

You may want more natural light in your hallway with a stunning glass staircase or to freshen up the look and feel of your staircase with a floating stair design, it could be that you want to match the period features of your home. Whatever you want, we can help to create it. From the first meeting until final completion and sign off, you will be in safe hands with Jarrod and the team. We always aim to complete staircase renovations within 24 hours, causing minimum disruption to your home.

Whatever style of renovation you are hoping to achieve, we will all be here to help and advise throughout the process. You will be amazed at the difference it can make to your home.

CLICK AND DRAG LEFT OR RIGHT TO SEE THE TRANSFORMATION.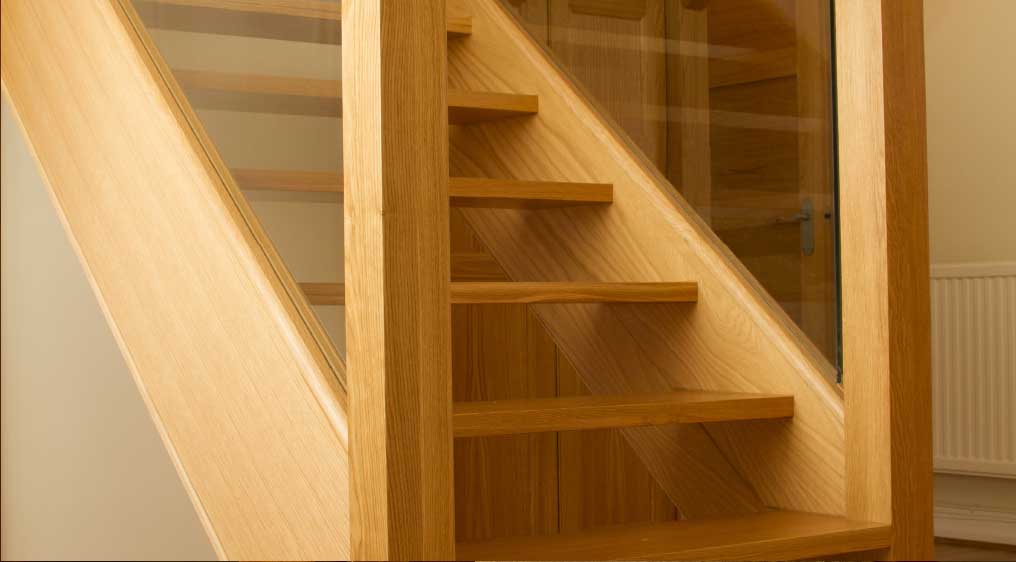 Is my staircase eligible for refurbishment?
Any structurally sound staircase is applicable for refurbishment. If you are in any doubt, contact our team to start your free consultation. We can arrange for one of our architectural experts to attend your property to conduct a structural inspection prior to the design process. We endeavour to provide peace of mind by ensuring that your designs can be brought to life.
Once the structure of your staircase has been approved, we can consider which design alterations can be made.  Jarrod's Staircases offers a huge range of stair parts accompanied by professional advice to transform your staircase. Whether you are interested in a new staircase or a refurbished one, we'll assist you in the design of your ideal staircase and offer a no-obligation quote.
Freshen up a tired staircase with a cost-effective solution
As visitors enter your home for the very first time, their attention is captured by the core features in a room. For many homes, the staircase can be the focal point of a poor first impression. Worn tread, flaking paint and cracked spindles are just a few common signs that your staircase needs some attention.
Many rooms in a home are redecorated every few years. Adapting a room's aesthetic to your preferred style or current trends is simple and effective. Meanwhile, staircases are often neglected for extended periods. Although it is a primarily functional element of any house, a staircase refurbishment can provide the home transformation you've been searching for.
Designing a brand new staircase is certainly a viable option for many homes. A fresh start enables you to place a stamp on your home by complementing existing period pieces or contemporary design elements. However, the process can be time-consuming and expensive. For homes that simply need refreshing, staircase refurbishment often fits the bill. So long as your existing staircase is structurally sound, our extensive experience in staircase refurbishment will enable you to craft a unique staircase design.
A brand-new looking staircase with minimal disruption
At Jarrod's Staircases, we are proud to provide an impressive range of premium materials for your staircase refurbishment. Our services are competitively priced, and our expert installation team can complete the renovation with minimal disruption to your home.
Brand new staircases are an inviting prospect when looking to freshen up your home. They can be designed and fitted to a particular space and design concept. However, the installation process is the source of significant disruption. For a more efficient solution, our staircase refurbishment services can offer a brand-new-looking staircase within 24 hours of the design approval.
Boost the value of your home
When purchasing a home, potential buyers make subconscious decisions about the property's condition without realising it. Whilst a staircase typically offers a practical function, buyers can't help but notice the difference between properties with an old staircase and an aesthetically pleasing, recently renovated one.
Our long-lasting staircase refurbishments don't just serve the single purpose of boosting the value of your home. We offer a ten-year guarantee with the installation of our staircases as a symbol of our high-quality craftsmanship and care. Enjoy your bespoke staircase refurbishment for years to come and reap the benefits when it eventually comes to selling your home.
Creative ideas for bespoke staircase remodelling
If you are looking to remodel your staircase but aren't sure which features to incorporate within your home, we can offer some prominent features that our clients frequently incorporate into their staircase remodel.
One of the most elegant transformations that can be made is to integrate clear panels or a glass balustrade within your staircase. The simple yet airy appearance created with glass contributes to a stunning staircase design and makes the space feel significantly larger.
With bespoke panels or delicate hand-made spindles, you can allow light to flow through your home effortlessly.  See our portfolio of gorgeous glass staircase installations or create your personalised quote today.
The balustrade is the row of columns that line the staircase, which is topped by the handrail. The entire space can be transformed when remodelling your staircase with a new balustrade.
Various materials and styles can be used to create traditional, modern, rustic, or contemporary designs. Various balusters and spindles are often manufactured from glass, wood or metal and shaped to the client's preference. Fluted spindles are one of the contemporary options that make a real difference to the quality of your finished staircase.
The bannister rail significantly affects the entire appearance of your staircase. If your new handrails fail to match the treads, balustrades, spindles or panels, it could look out of place and incomplete. Choosing the right handrail requires an intuitive style that aligns with the rest of your design.
For elegant, rustic appeal, clients can incorporate a woody oak handrail. Alternatively, a modern appeal can be created with stainless steel handrails in a design that features glass panels for additional natural lighting.
Fortunately, our team here at Jarrod's Staircases are experts in creating seamless, stunning staircase designs, allowing you to bring your dream staircase redesign to life.
Stair tread is the horizontal platform on each step that a person will stand on when ascending on descending the stairs.
Over time, the stairs can face a significant amount of foot traffic. Repeated use will wear down the tread, causing it to appear aged. Paint can flake away, carpet can become stained or flattened, and wooden treads may even start to concave.
Remodelling your staircase enables you to refresh and create a new look for your home. Refreshing or even replacing the treads can make a huge difference. A fresh lick of paint or brand-new carpet can revive an existing staircase, or brand-new treads can be installed for a brand-new look.