Mr & Mrs Doble's Customer Story
Our Customer Stories series of blogs look at how we've helped some of our clients create the bespoke staircase they've always wanted.
James and Sharon Doble live with their four children, Jack (21), Eleanor (18), Anna (12) and Tom (9), as well as Rosie the dog. Here's how we designed the perfect staircase for their family home.
Fresh country living with a 'wow factor'
James and Sharon knew that they wanted a staircase that had a real wow factor.
"When we bought the house we had to modernise it by installing the usual things like adding new windows and extending the property. However, as the staircase was immediately visible as soon as you entered the house, we knew we had to get the design right.
"The new staircase also needed to be hard wearing. We didn't want carpet and, with a dog and a large family, it had to endure a lot of use!"
At the design stage, we agreed that an oak staircase combined with painted balustrades would fit in with the country living style of their decor. The Dobles chose White Jasmin by Dulux to give the staircase a fresh, welcoming feel.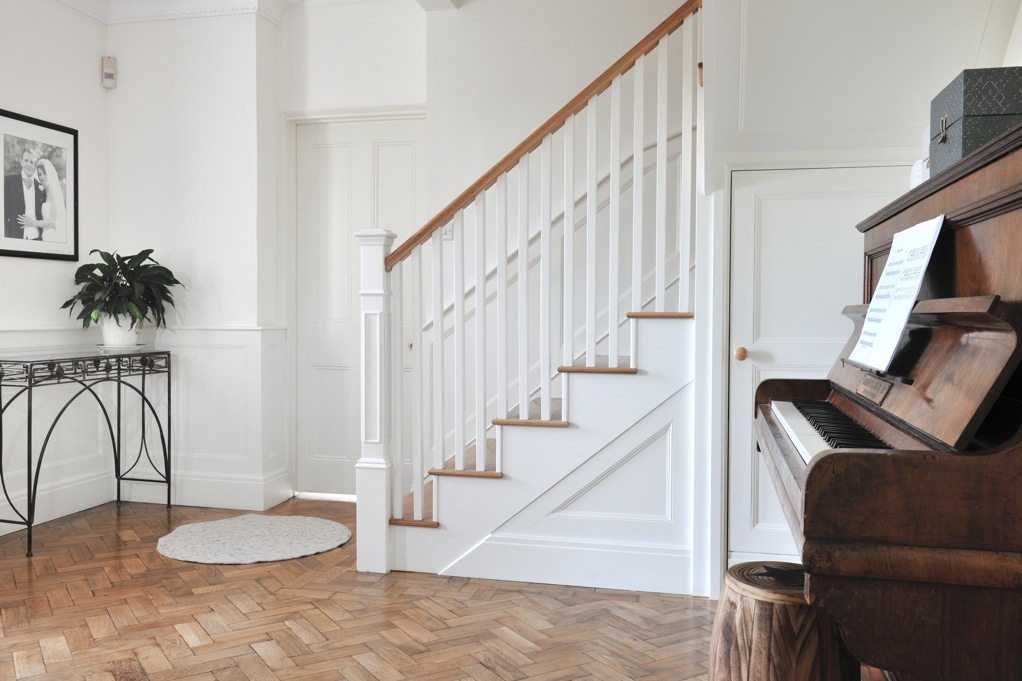 Not just a hallway
Another aspect of the design was to transform the hallway of the home into an extra room. As well as achieving the look and feel that was required, we wanted to make the most of the available space.
James and Sharon were more than happy with the results; "Despite being a hallway, the space felt like a new room, and our piano fits perfectly under the stairs."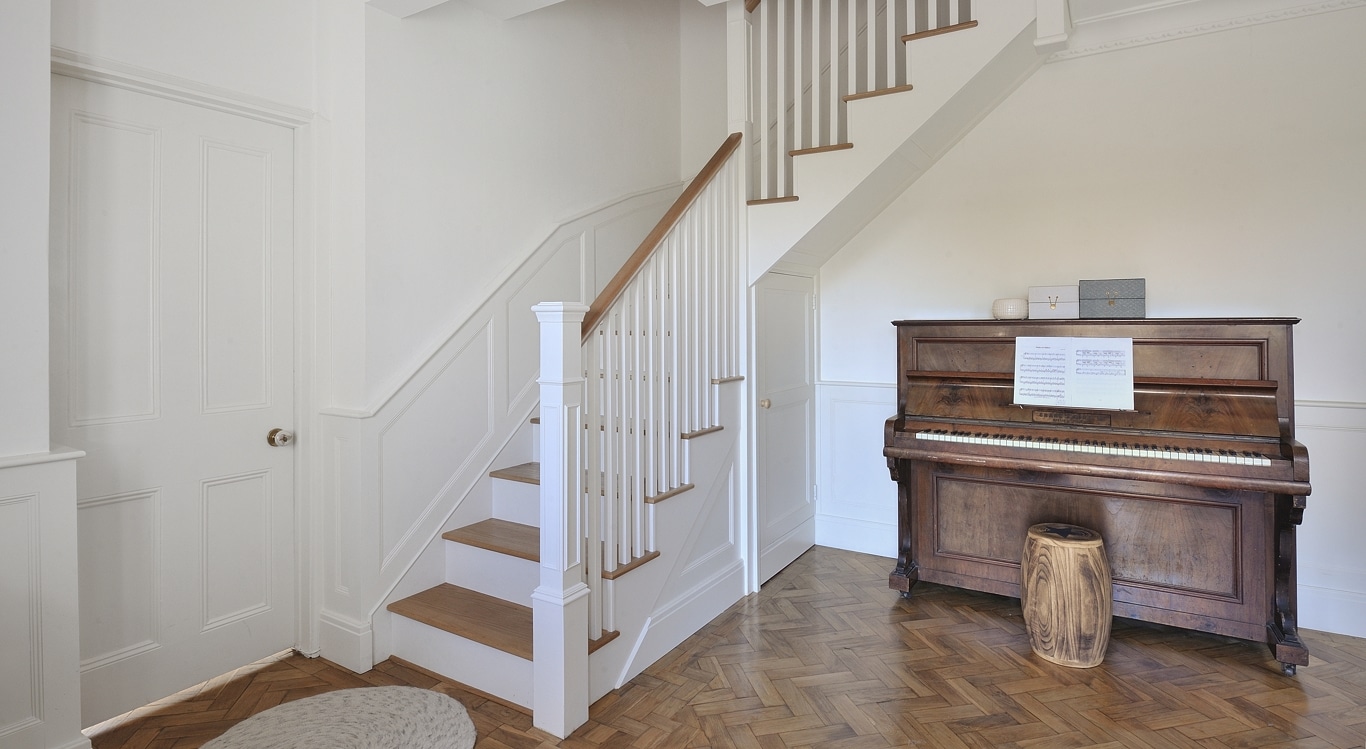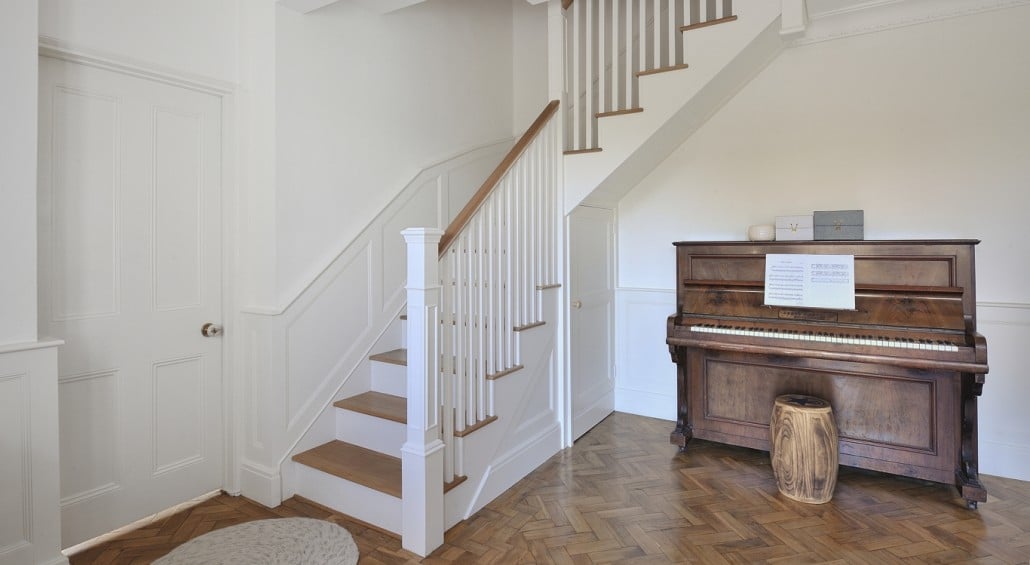 Professional and passionate
We visited the house several times to ensure that the family were happy with every phase of the project. "John Sadler was very professional and passionate about the quality of workmanship that Jarrods delivered. He made us feel like it was an important and exciting decision; one that we needed to get right. Because of this, there was no pressure for us to rush into things. He showed us lots of styles then supported us when we opted for a bespoke design to fit in with our home."
We get as excited about a customer's new staircase as they do, after all we want to get it right as much as they do.
Some final thoughts
We'll leave the last words to James and Sharon…
"The end result oozes a quality finish!"
If you'd like to become part of a customer story, get in touch with us today.