Jones Customer Story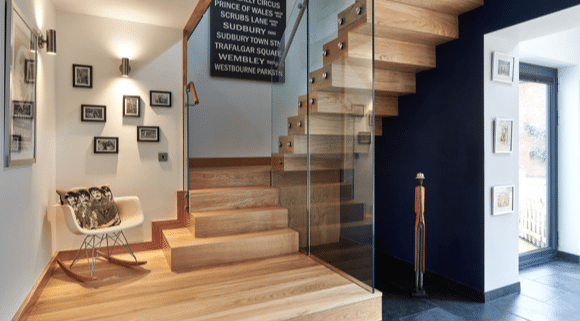 Who Lives Here?
Ms Jones, lives at home with her two beautiful German Shepards who adore their home as much as her.
Staircase Style:
This bold and brave floating staircase stands tall within a previously un-maximised staircase well that was dark and heavy in a naturally light home. The Oak Kubos treads warms the space and gives it depth and detail as well as definition and purpose. Instead of a white half wall balustrade with grey carpeted treads there is now a crafted piece of art sitting beautifully in the space that helps reflect the available natural light and it really opens up the space, particularly with flooding the well with light which is reflected from the upstairs landing right the way down the staircase into the hallway, it gives a better flow and is a nice place to spend time and contemplate rather than a means from downstairs up.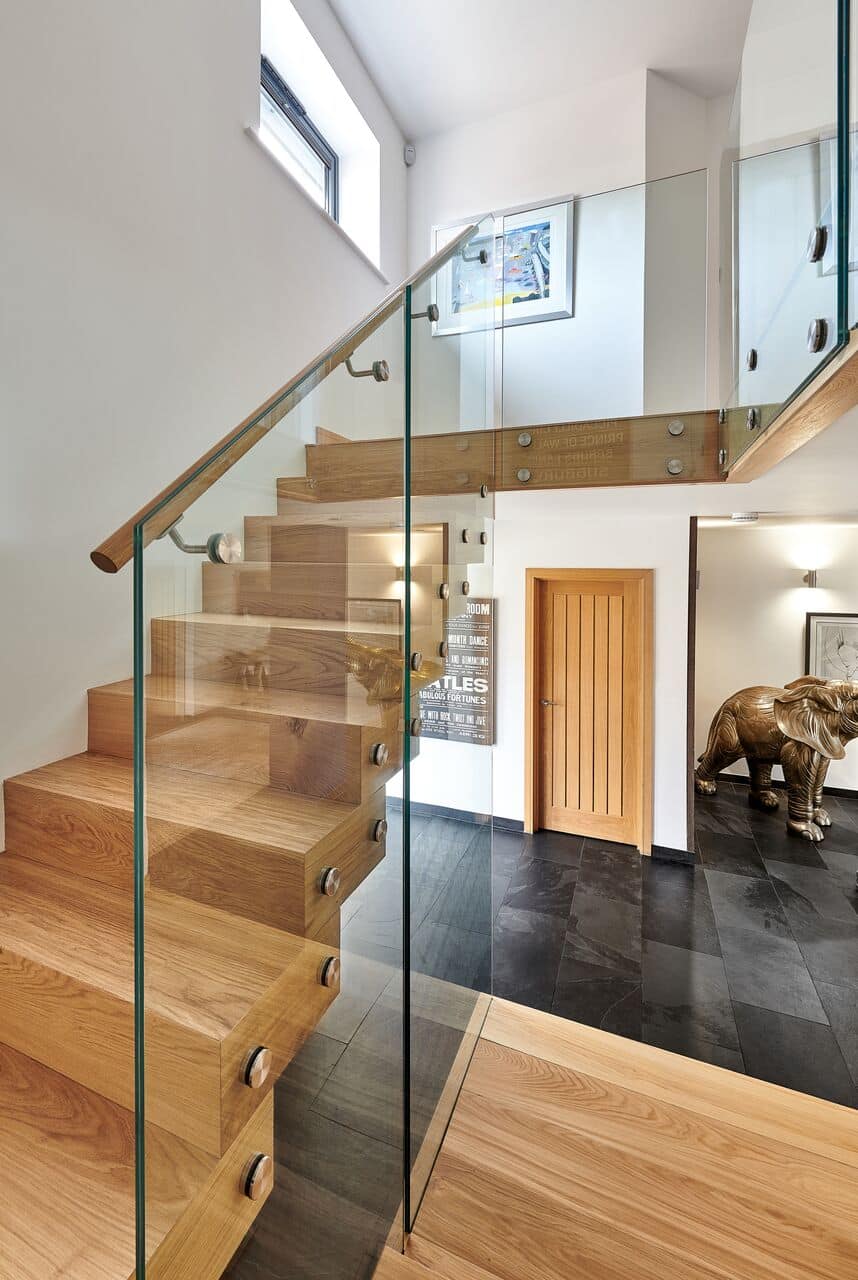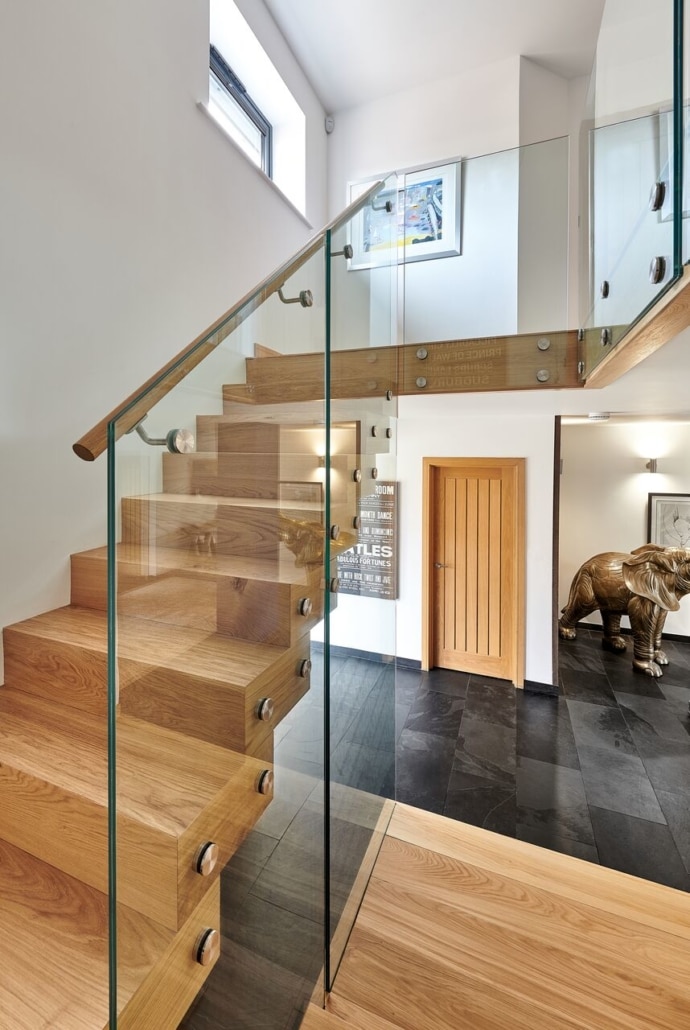 Material:
The treads are oak box treads crafted for the space, including a ginormous platform that frames the whole well beautiful and has created a little quiet area for contemplation or a nook for a great little novel. I find the area inspiring and have used the walls to display objects of interest to me including my wall of fame for Kennedy. The glass is completely unique to any other as it was designed for my own space and is a huge sheet that supports both flight of stairs. The handrail seemingly floats up the staircase too, it's actually suspended through the glass which is beautiful and has such a nice tactile finish.
Is It What You Imagined?
When I enquired with Jarrods I knew I wanted to do something with Oak and Glass but I was open to ideas of what could be created in that space, now I have my own unique design it is everything that I wanted and is a feature of my home.
The Little Things
I actually had Jarrod himself here fitting the staircase, it was great to see how they worked and what they could do in so little time. Each day we ate lunch together and I got to know more about the people behind the transformation of my staircase, it was a great service and I was so pleased with what they achieved.
Why Jarrods?
I wanted to use a local company with a good reputation and I like things that aren't just standard and felt that this was the service that Jarrods would deliver.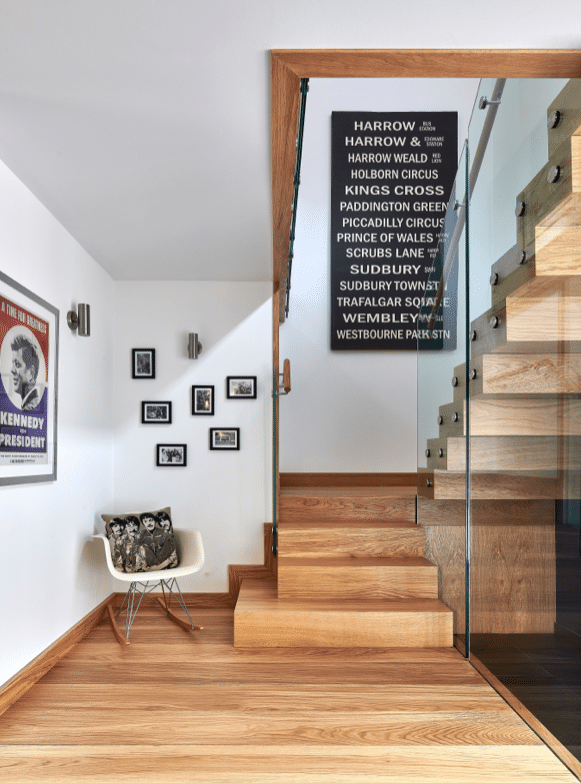 Thank you!
A huge thank you to Ms Jones who allowed us to photograph her new Jarrods staircase and answer our questions. To see more Customer stories, click here.
At Jarrods Staircases we like to work cloesly with all of our clients so that everyone has a stunning design outcome just like Ms Jones!
Contact us online to speak to a member of our team today.