Tony Pinkett Customer Story
Our latest Customer Story shows how we helped Tony Pinkett create the bespoke staircase he always wanted.
When Tony sat down with an architect to design his barn conversion, he made it clear that the building had to be ultra-modern. He didn't want to keep the beams or have a 'wooden' look inside. Tony was trying to move away from the traditional barn interior.
His vision for the new staircase in this ultra-modern barn was a contemporary design with dark-stained oak treads and glass panels. Here's how we brought his vision to life.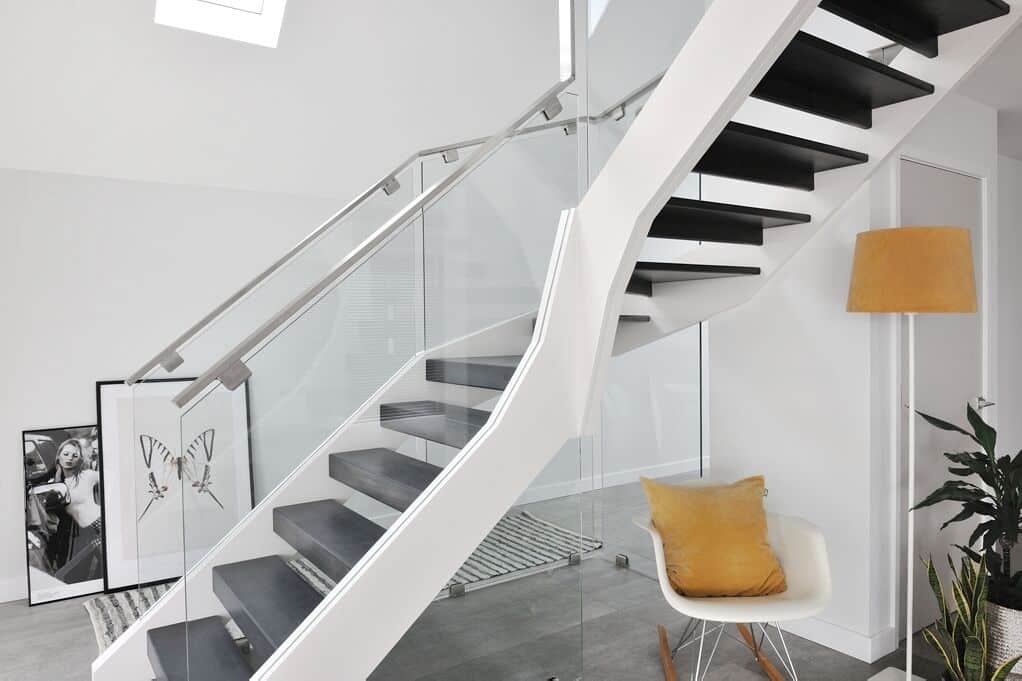 Defying tradition
Tony's concept of a building that defied tradition meant steering away from the natural wooden look that is normally found in barn conversions.
"The dark oak wooden treads were chosen to blend in with the grey ceramic floor tiles and carpeted areas," he explains. "We'd seen a lot of images of staircases in magazines and interiors books but nothing that fitted the bill perfectly. We knew we wanted it to curve around the space up to the landing and Jarrods were able to bring our vision to life."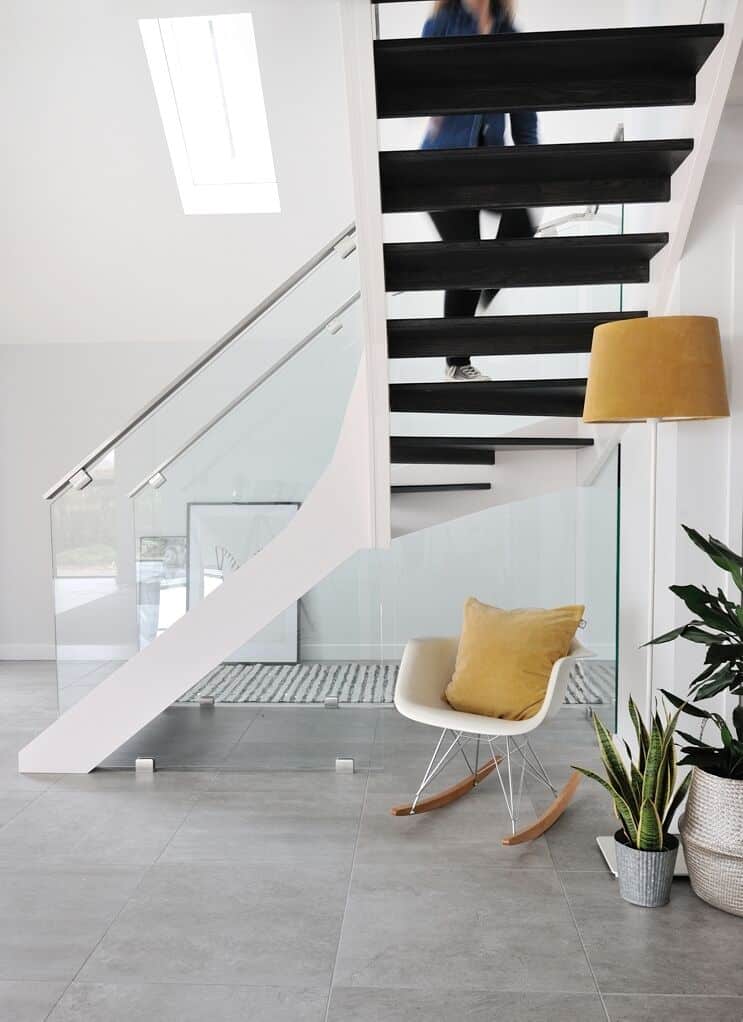 Simple, modern and floating
The final design was a super-contemporary 'floating' staircase in a combination of dark oak and glass panels. Because the glass has been inset into the staircase frame it eliminates the need for newel posts. This was in keeping with the rest of the barn conversion and further enhanced its simple, modern style.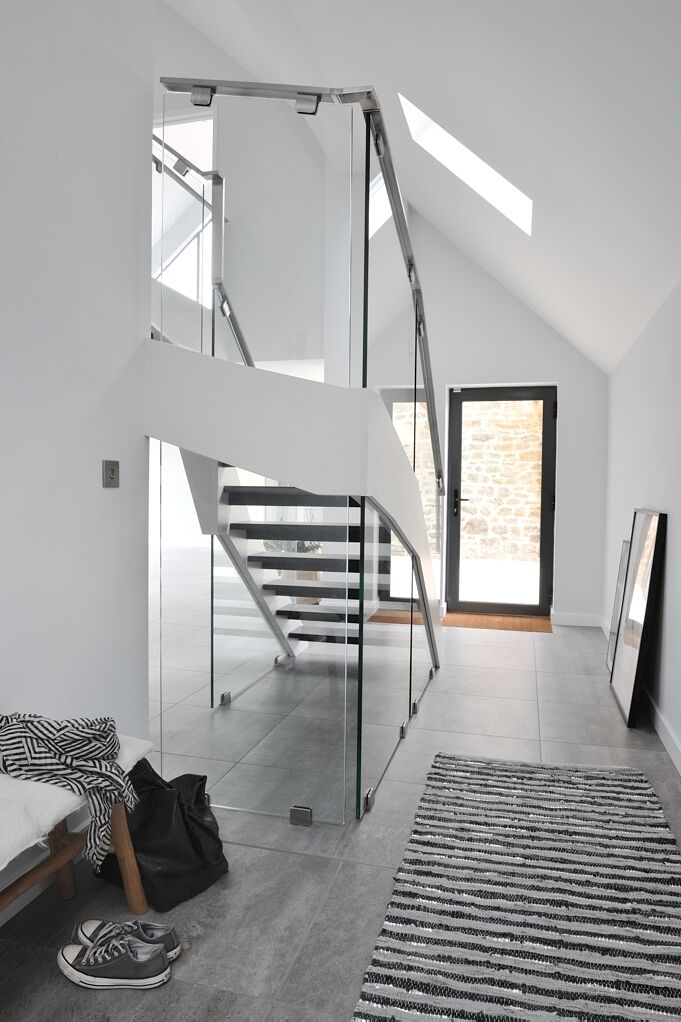 Capturing the design
Tony was more than happy with the Jarrods Approach.
"The designer took the time to really listen to what we wanted, whereas other companies simply said they couldn't make it happen. We were sent artist-impression drawings and the designer had managed to capture exactly what we were after!"
Some final thoughts
Tony felt that choosing Jarrods was definitely the right decision.
"Having researched different staircase companies and meeting with their designers, Jarrods was the only company that could create what we wanted. Their finish is excellent and this staircase was installed in just three days. If I had to describe their work in one word, it would be impeccable."
You too can be part of our customer stories, just get in touch with us today.