Mr & Mrs Assenheim's Customer Story
In the latest instalment of our Customer Stories series, we take a look at the contemporary staircase that we created for Peter and June Assenheim. They wanted an ultra-modern staircase in light oak with LED lights installed under the treads to subtly illuminate the staircase.
Before the Assenheims embarked on installing a new staircase, the previous design had left their house feeling dark and dated. "It just wasn't in keeping with the modern, clean lines that we love," explained June and Peter, who inherited the old-fashioned staircase style and red carpet from the previous owners of the house. "Dark wooden spindles certainly weren't the look we were after so installing a new staircase was the last phase in the cosmetic renovation of our home."
Here's how we created the bespoke staircase of their dreams.
Seeing the light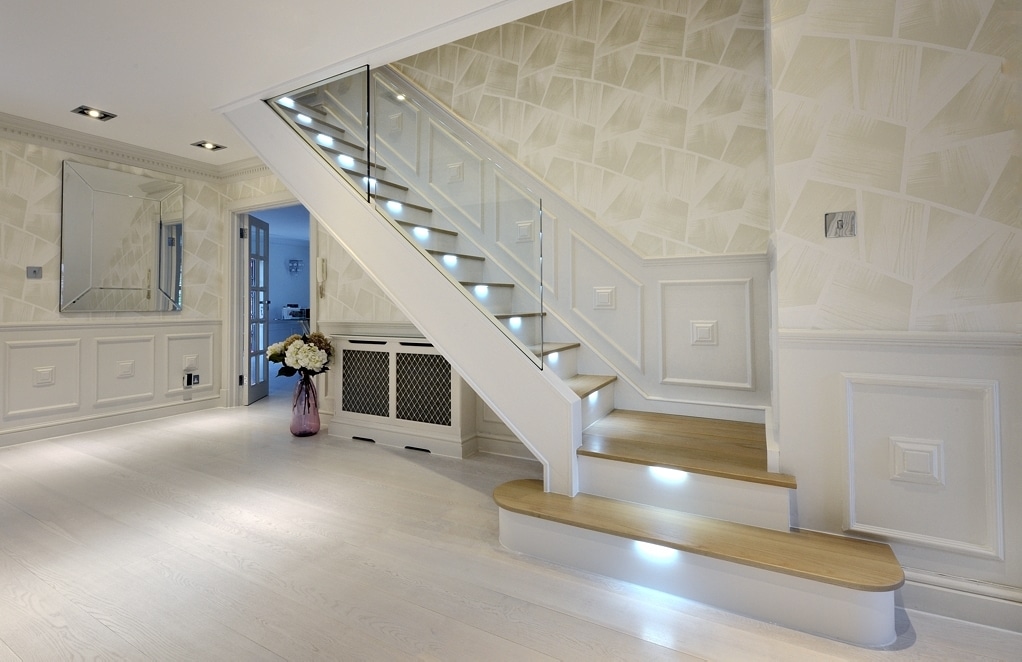 Knowing that she wanted to update the look of the house, June had a clear idea of the combination of light oak and glass staircase that she wanted. "The Jarrods surveyor and designer were able to execute my ideas precisely," she explains. A contemporary purple-and-cream-dotted carpet adds a quirky touch and simple decorative touch to the staircase and landing.
The perfect complement
The Assenheim's had an idea of what they wanted but didn't have a clear idea of how they could ensure that the staircase complemented their other recent home renovations. We were happy to draw on our expertise and assist. Peter and June said, "Jarrods knew exactly what sort of design we wanted and how a minimal style would fit in with the other modern renovations we had already completed in our house. The design process was simple which meant the time frame from the initial concepts to completion was very quick!"
After listening to what the Assenheims wanted, we suggested that a modern combination of light oak and glass would be the best way to achieve the look they wanted. The new glass staircase, in keeping with the minimal look of their home, complements the ultra-modern interior design that they love.
Swift & simple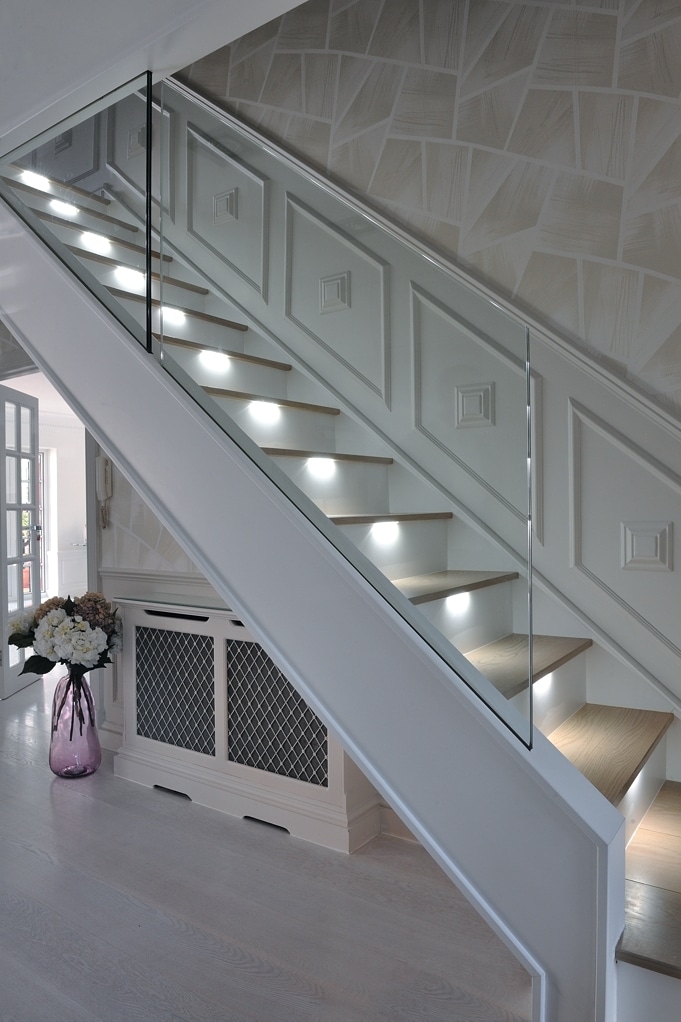 We were pleased with the end result, and more importantly, so were June and Peter. Speaking of the service they received from the Jarrods' team, they had these comments about our salesman/designer, Roger; "He was so professional and we couldn't recommend him enough. The staircase took just three days to install, meaning minimal disruption and installation work, which was fantastic!"
If you want to feature in our Customer Stories' series, get in touch today.