Mr and Mrs Hand's Customer Story
This customer story is a little different because we take a look at not just one, but two staircase refurbishments that we worked on for Mr and Mrs Hand. Here's their story:
Having lived in Argentina and Mexico for almost ten years, John and Christina Hand wanted to upgrade their home as it had been rented out whilst they were overseas.
As soon as they were back on UK soil, they began to renovate the property, establishing a new interior style and layout. They explain that "having rented it for almost a decade, we felt that the house needed an update and refresh as our interior design style had changed dramatically."
A touch of glass
The Hands chose to renovate and replace the two staircases in their home. Both staircases are now far more modern, combining sleek glass with oak to allow as much light as possible to flow through the house.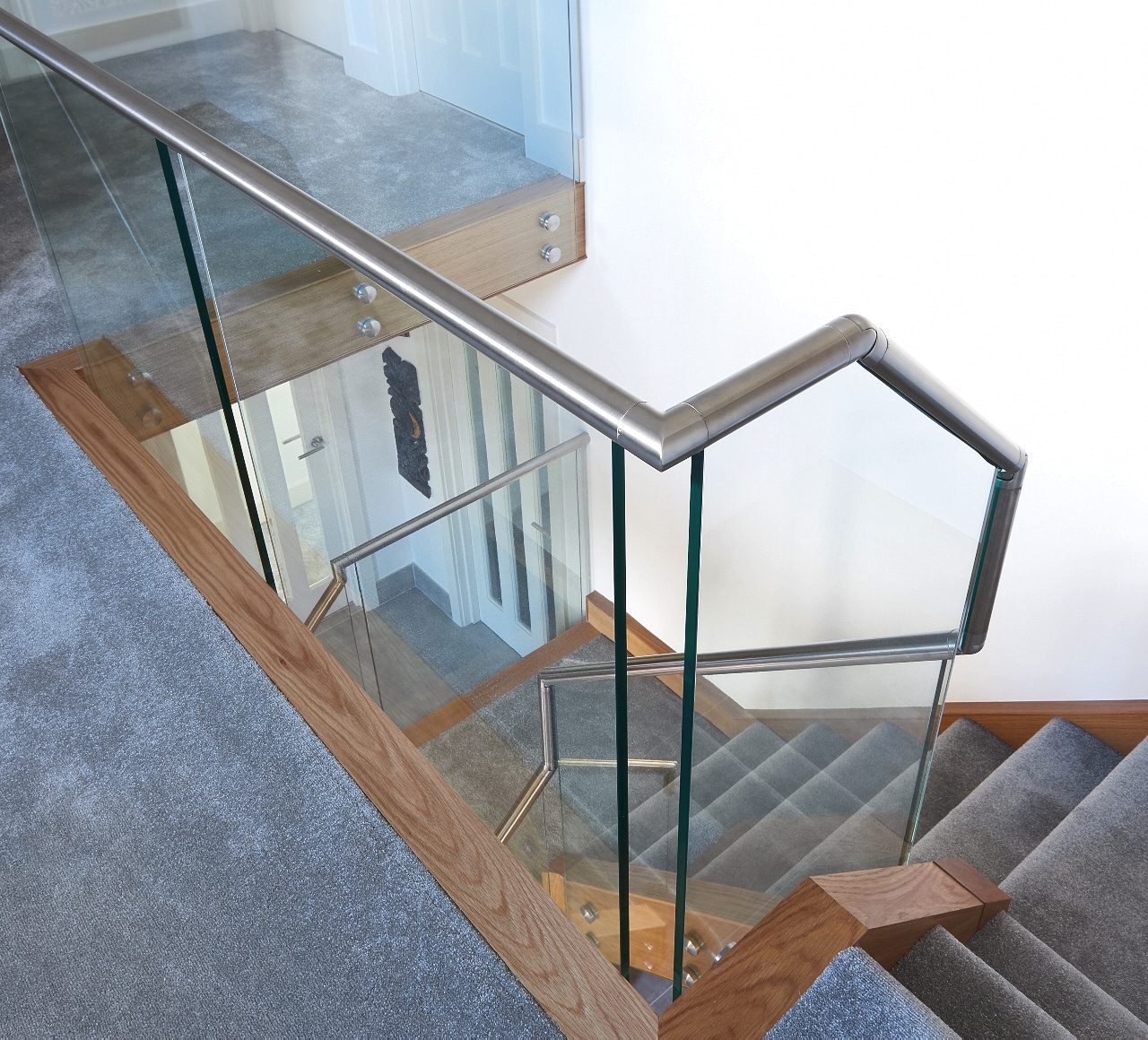 Having built their house back in 1995, while they had been away, it had dated a bit over the years. "It was all very dark and everything was wooden. The kitchen was very traditional with exposed brick walls," says John.
To maximise space, the staircase in the hallway required additional steel reinforcements in order to allow our installation team to take out one of the newel posts.
"This was essential in creating the under-stairs space which is now a quiet little haven of relaxation, complete with armchair and floor lights," says John. "It gives the hallway an entirely different look and feel."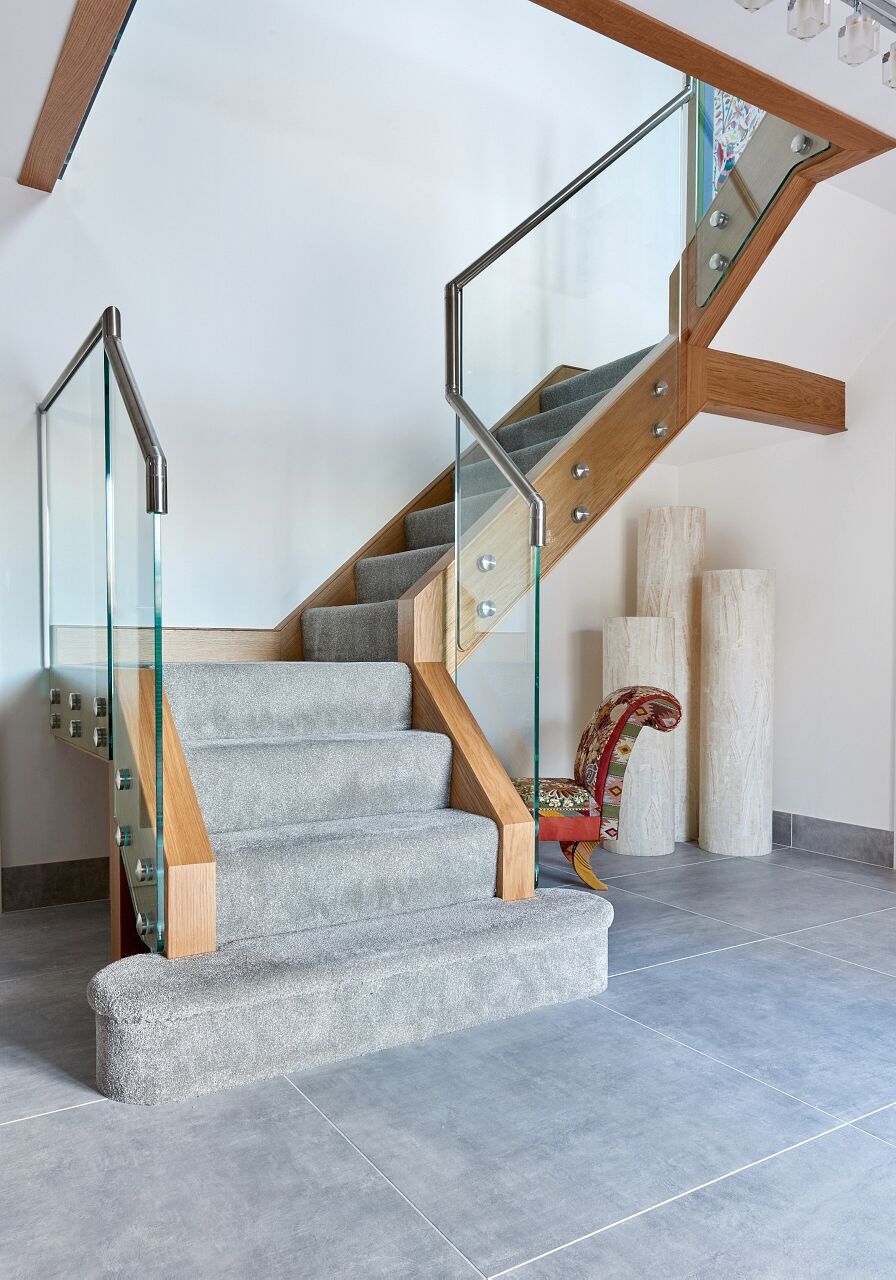 'We knew from the outset that we didn't want something that was run of the mill," the couple say. "We'd seen an image in a magazine and adapted the idea. The designer from Jarrods was able to replicate this easily.
"Our interior style had changed during the time we lived abroad, as life had previously centred more on the outside than the inside due to the warm temperatures," explains Christina.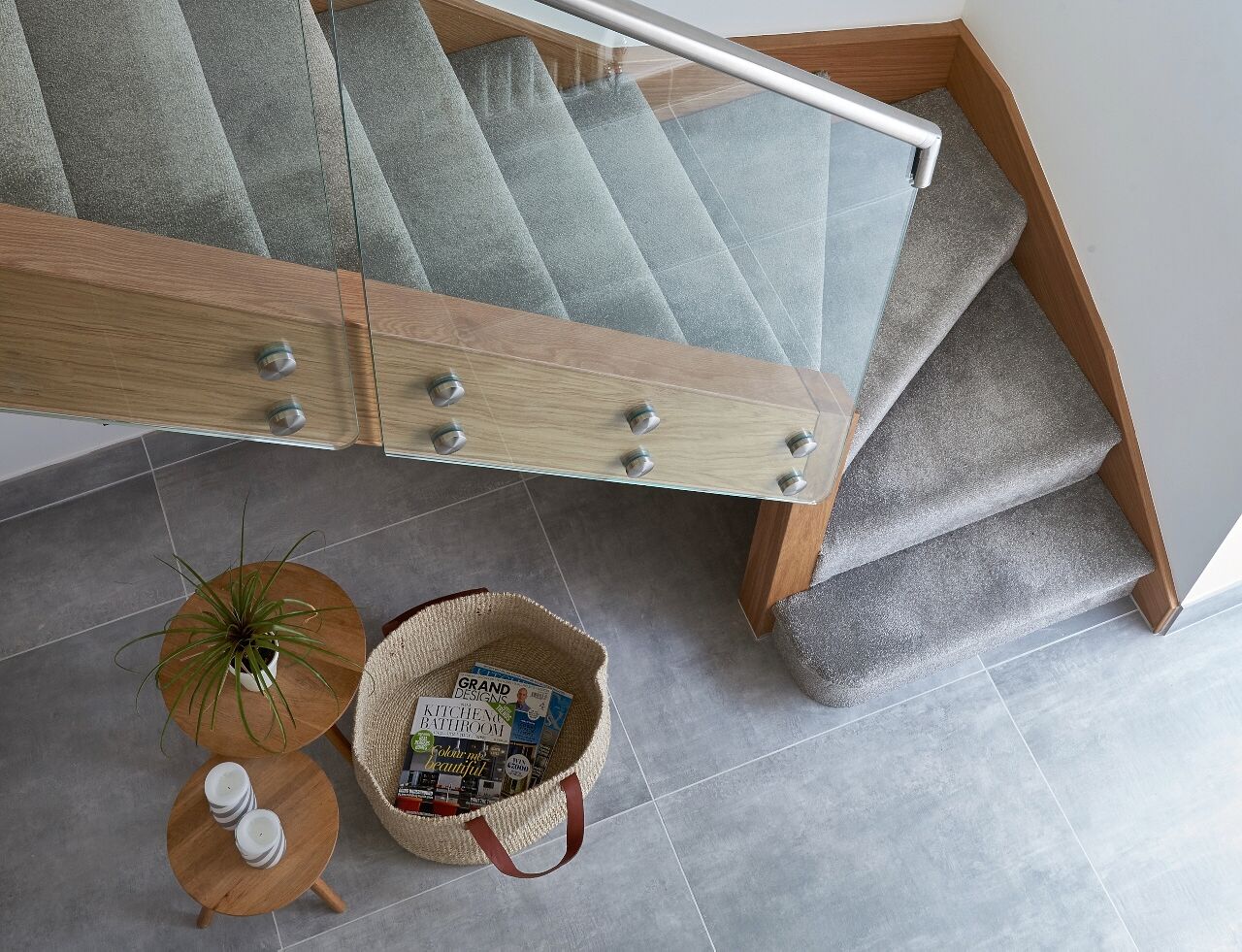 They wanted to create a modern look and opted for floor tiles instead of carpet or wood, allowing them to achieve a lighter and airier feel throughout. This was then reflected in the modern glass staircase design which reinforced the feeling of openness and was further enhanced with a light oak frame.
An intricate design and seamless installation
We used both of the original staircases, taking off the existing spindles and bannisters before reinforcing them with steel support where needed.
The Hands were interested in the anatomy of a staircase becoming a feature, which is reflected in the final design. They explain, "we wanted to be able to see the mechanics of the staircase and intricacy of the design within the glass rather than it being covered up and encased."
Although it wasn't just our eye for design that made the Hands want to work with us. Christina comments "the installation process was seamless and Jarrods finished the job perfectly. Having had so many tradesmen in the house, we feel like this was invaluable and spoke volumes about Jarrods as a company. They were quick, clean and efficient."
The Hands went on. "We met with all of the main staircase companies but none of them seemed able to interpret what we wanted quite like Jarrods. We were certain of what we wanted in terms of style and cost. The fact that we could work with Jarrods so easily to recreate the look we wanted really helped to make the design process easy. Also, we really liked the people that came to quote and this made a huge impact on our decision."
If you want to find out more about how you could achieve a similar look in your hallway, get in touch today.