Mr and Mrs Armstrong's Customer Story
We're always being kept busy with staircase projects for customers up and down the country. But we thought we'd take out some time to look at another customer story.
Here's the staircase renovation we completed for Mr and Mrs Armstrong.
A staircase with a difference
The Armstrongs were eager to update their old staircase, which had been made from cheap wood and painted with white woodchips. "The aim was to create something more modern, with a fresh, clean aesthetic," they explain.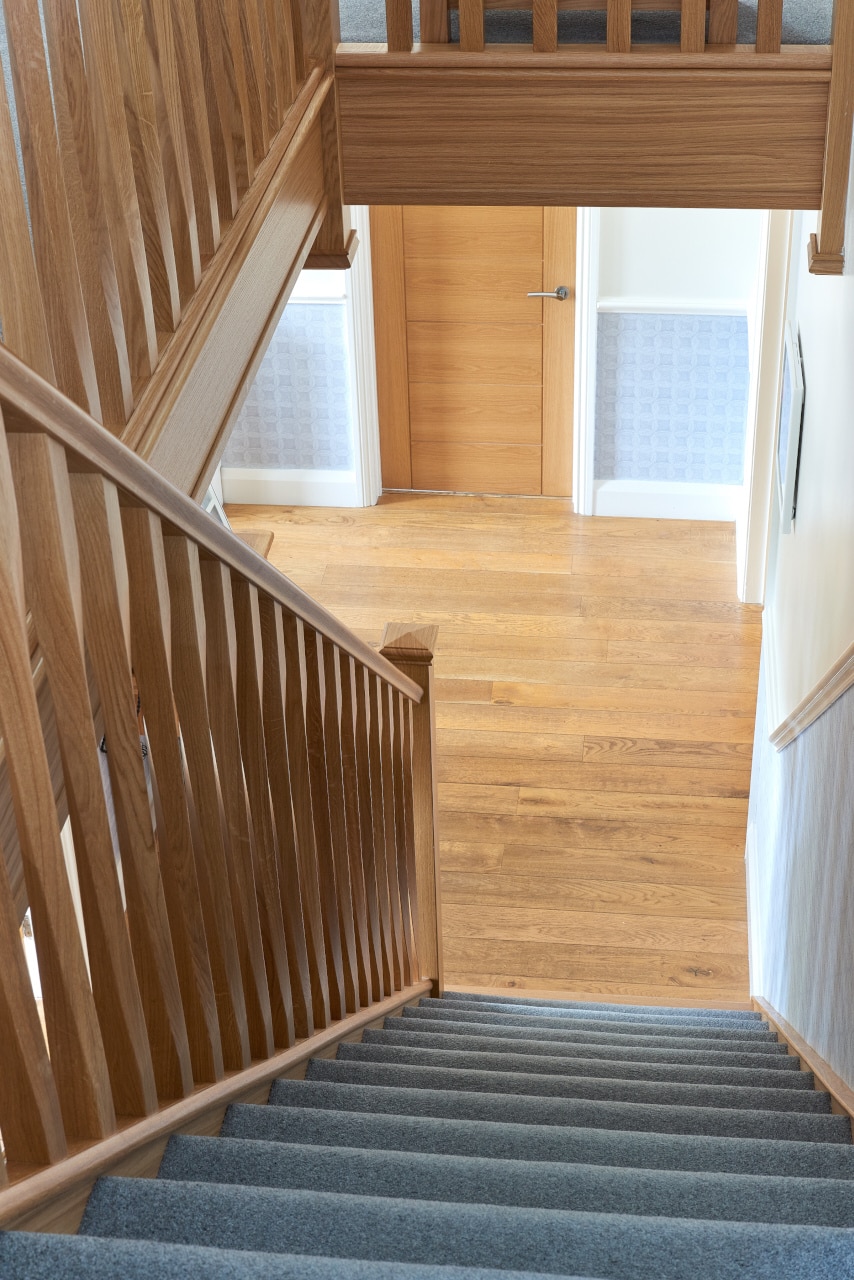 Previously, they had some unused understairs space that was going to waste. Creating a new staircase gave them the opportunity to truly maximise this space, and as such, they opted to create a wine storage area. "This had to be a feature," says Mrs Armstrong who has links to a winery in Italy.
This new feature would provide the perfect place to store the couple's collection whilst creating a stylish focal point at the same time.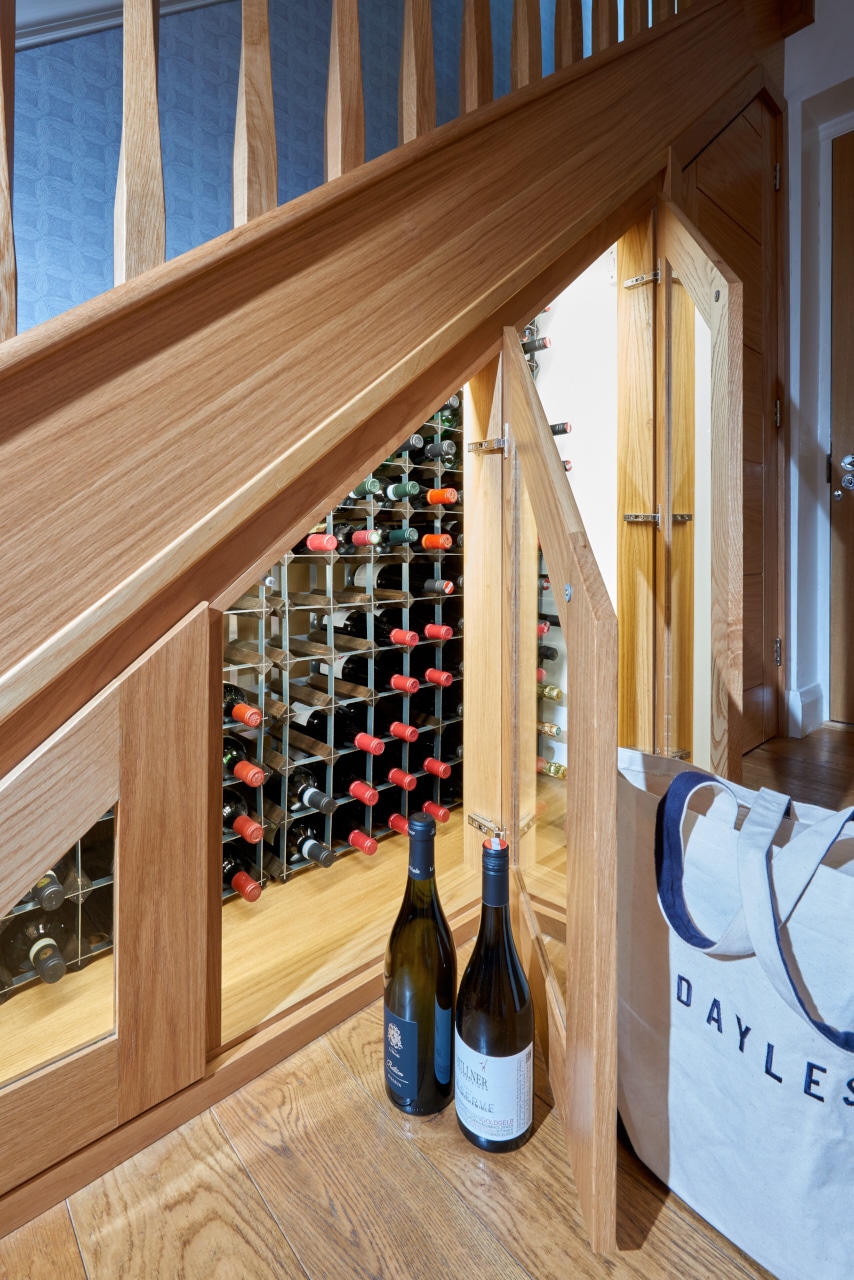 The classic, contemporary staircase now acts as a central focal point within the entrance hall. Plus, by adding in the under stair storage solution, the Armstrongs now have an additional function to the room, which adds both character and style.
The new contemporary oak frame staircase consists of a balustrade with stylish, tapered twisted spindles. This is juxtaposed by the run of glass door cabinetry used for the wine storage cupboard underneath.
Thinking back to how the hallway looked before, Mr and Mrs Armstrong admit that "The old staircase was very dated so we were ready for an update. The wine storage area was something we had to have and it looks fantastic!"
Some kind words
It's always nice to have positive feedback, and the Armstrongs couldn't have been more complimentary. "Jarrods were efficient and reliable and the two lovely carpenters who installed the staircase were clean and tidy. If a problem arose within the installation process, as can happen when you are installing such a large piece of carpentry, it was sorted out quickly and with no fuss."
"We found Jarrods by search and recommendation. We had asked a small local company to undertake the job, explaining our ideas, what we wanted and the need for a wine storage cupboard. However, the carpenter was very negative about what we wanted and questioned whether if it could even be done. When they didn't come back to us with the quote, we widened our search online and found Jarrods; we never looked back."
If you want to find out more about how you can achieve a similar result in your hallway, get in touch today.