Meet the Jarrods family – Lauren Shields
We're proud of the fact that we consider the team at Jarrods to be one big family. So we thought we'd start introducing them. First up is our brand new staircase designer, Lauren.
---
Name
Lauren Shields
Job Title
Staircase Designer
How long have you worked at Jarrods?
Just 3 weeks and I'm enjoying every moment so far.
What does a typical day involve for you?
So many different things that no two days are the same – which I absolutely love!
I could be going anywhere in the UK to speak to a customer about a design consultation. Or meeting up with the Jarrods team to discuss ideas for our advertising. I might be off to a building site in a busy city to work on the plans for a new staircase. Or visiting a tiny coastal cottage to measure for their glass staircase. I've also been known to take a trip to the kettle to make a brew!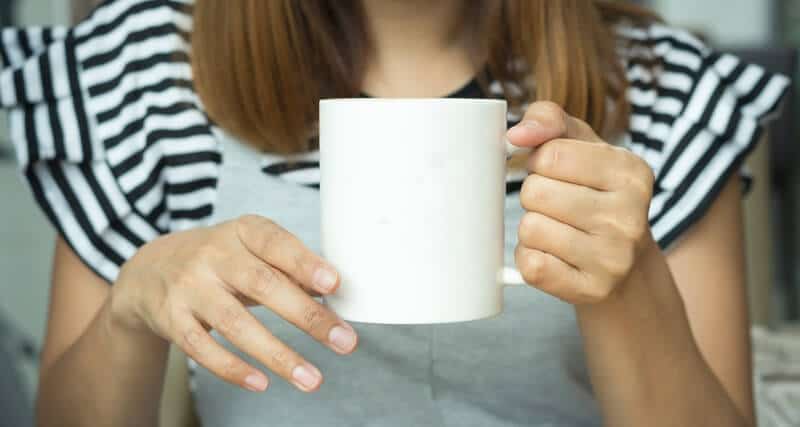 What's the best thing about working at Jarrods?
The best thing about being part of the Jarrods team is that everyone works together and supports each other. Also, the company's ethos, the drive and passion behind their product and the craftsmanship on display, make everything worthwhile.
I love the creative flair in the business and I can't wait for us to put into practice some forward-thinking designs and trends. So watch this space!
Which is your favourite project?
I believe that each home has a different personality and style that suits its owners and function. Because of this, I don't really have one favourite style of staircase.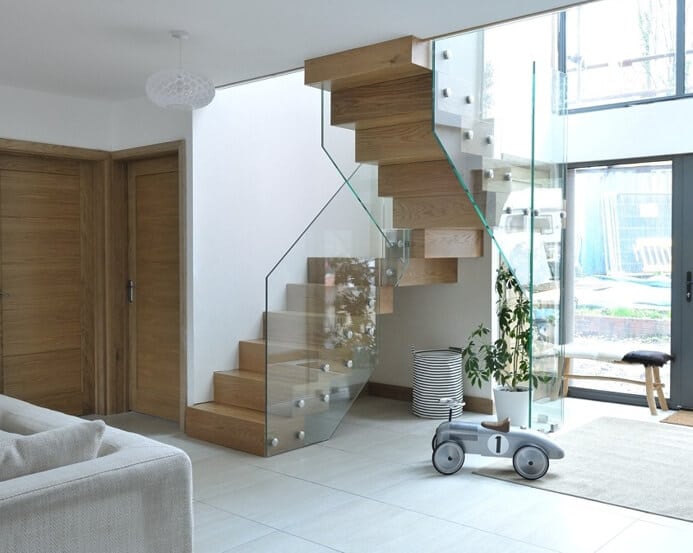 That said, I do love the cantilevered style of our Kubos staircases, like the one we created for the Baker family. There's so much that we can do with this design to modernise the whole living space in a home, transforming new staircases into floating works of art!
What do you enjoy doing when you're not working?
I love being outside, but mainly on the beach. In rain, sun, storm… whenever!
I often take Lola (my chocolate Labrador) for a run on the beach or away in our campervan with friends in the summer!
Tell us one surprising thing about yourself?
I have a First Class BA Honours Degree in Contemporary Textile Practice. Does that count?
Just for fun, tell us your favourite song title and film, but replace one word with something related to stairs!
Mr Brightflight" by the Killers
"How to Lose a Guy in 10 Stairs"