Ms. Porter's Customer Story
In our latest customer story, we take a look at the modern natural oak staircase that we created for Rosemary Porter. Here's her story:
A little bit of TLC
When Rosemary Porter got in touch with us for a staircase renovation, it was clear that her imagination was limitless.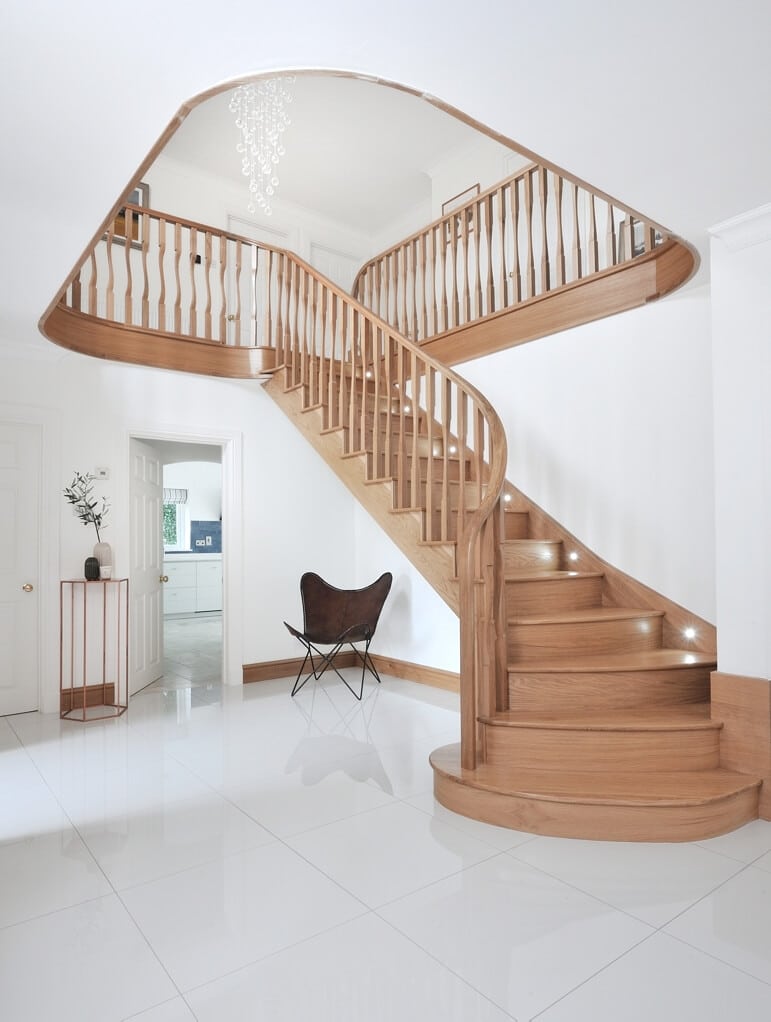 "When we bought our house there was artex everywhere and dark wood; it was a beautiful house that needed updating," she explains. "So vision and imagination were very important. It was the potential of the property that we fell in love with."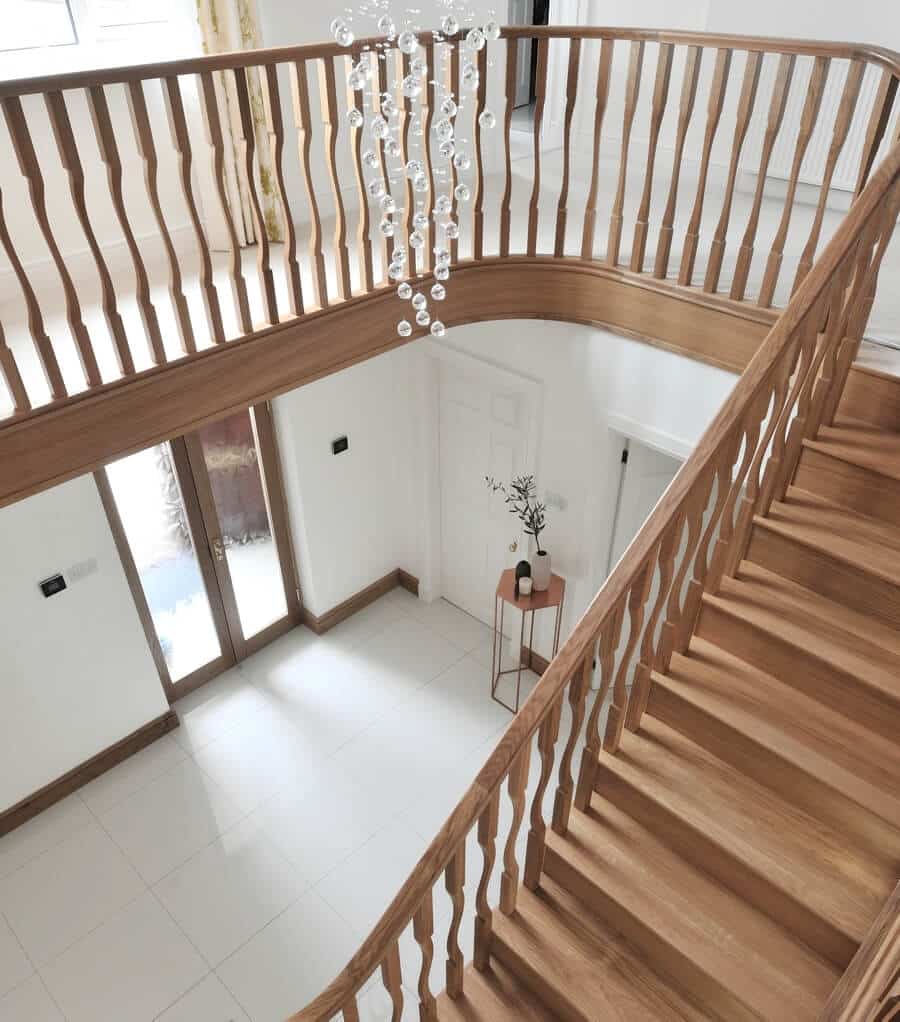 Thinking back to the old staircase, Rosemary remembers, "The original staircase was leaning. Each spindle having been filled underneath. It was slightly unstable and not that nice to look at! So, from the outset, I had a vision of making everything seem more contemporary."
"The staircase was the feature of the house," she says. "We wanted to create an entrance hall that felt modern yet acknowledged the more classic, grand sweeping staircase space that forms the central architecture of the house."
Simple and stylistic spindles
Whilst Rosemary knew what she wanted, she still needed to make her dream staircase a reality. "The small details such as choosing the width of the spindles made all the difference. We had the option of a very thin, modern design but we liked the gentle curve of this particular style. It mimicked the curve of the staircase itself. It was simple yet stylish and classic. Perfect for creating an entrance fitting with the style of the property and size of the entrance hall."
"The small spotlights inset into the staircase frame were a fantastic addition that not only add that crucial contemporary touch but also look absolutely incredible when lit at night!"
The perfect blend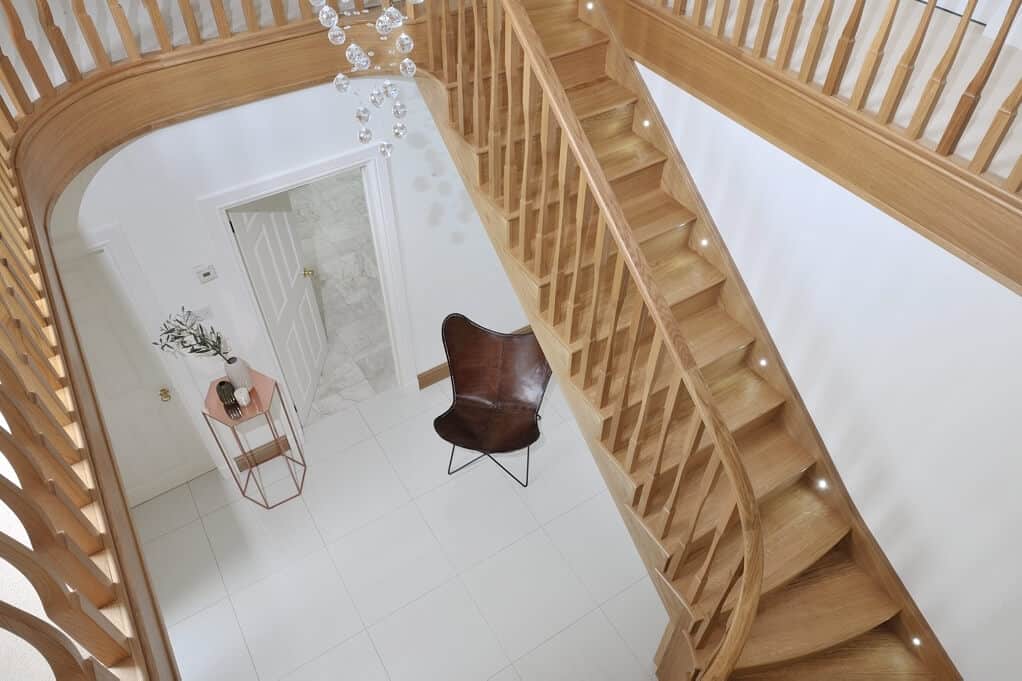 As Ms Porter had a clear vision of what she wanted, it was vital that the chosen staircase designer shared this vision. "We were passionate about installing a staircase that would reflect the blend of modern and classic style in our home and from the outset, it was clear that Jarrods shared our vision."
Although delighted with the finished product, Ms Porter was also blown away by the Jarrods approach. "When Jarrod visited our home on his first site visit he understood immediately what we were trying to create. He's so passionate about what he does and this is reflected in all aspects of the process, from the design phase to installation." She commented, "We would recommend Jarrods to anyone looking to renovate their staircase. Their service is fantastic."
If you want to feature in our next customer story, get in touch today.