The Ramsden's Customer Story
Our latest customer story takes a look at how we created a modern, three-storey staircase for Mr and Mrs Ramsden using our brand new clear-cut spindles. Here's their story:
When Mr and Mrs Ramsden converted their family home from a two-storey build into a three-storey home, they were left with a dark wooden staircase that made the hallway feel heavy and imposing. They approached us to help them build a more modern staircase that would create an impression of light and space.
Let there be light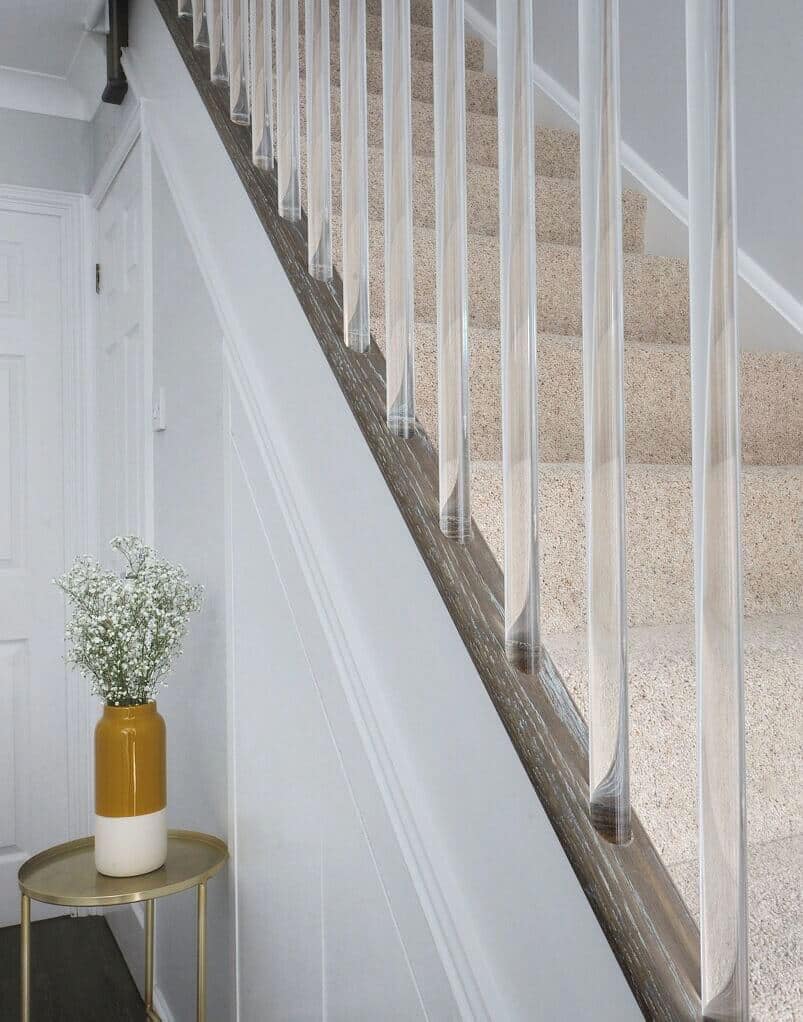 Mrs Ramsden was keen to create a staircase that made the most out of the natural light with a more contemporary finish. Thinking back to the early stages, Mrs Ramsden remembers, "When it came to choosing the new materials and colour options for the staircase Jarrods were to install, the main aim was to create a look that was modern and visually pleasing. We wanted to let as much light into the stairwell as possible, with no hint of the awful dark wood that we'd had previously!"
This Staircase Renovation was made from grey oak bannisters with our brand new clear-cut spindles and carpeted treads in a neutral shade. By using the same materials and finish throughout the three storeys, the Ramsden's home now has a sense of sleek continuity and the contemporary design flows throughout the house.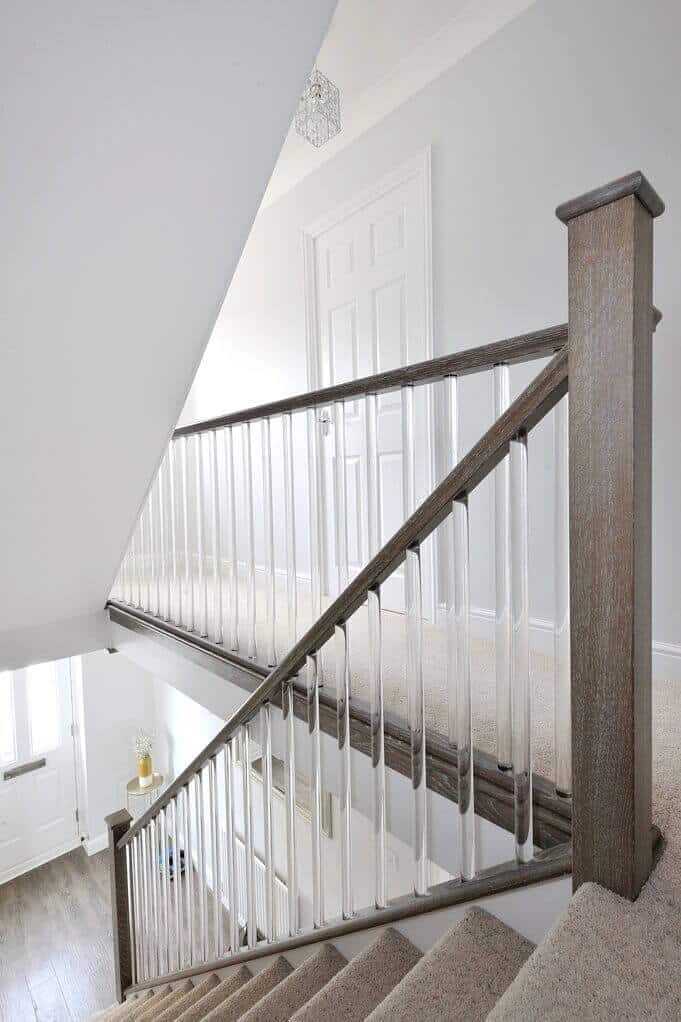 Aside from finally getting the staircase they'd always dreamed of, the Ramsdens were very pleased with the Jarrods approach, commenting that, "From the very beginning, Jarrods understood exactly what we wanted to create and how important it was to let in as much light as possible. The design and installation process was so fuss-free, quick and the workmen were fantastic and professional!"
Standing out from the crowd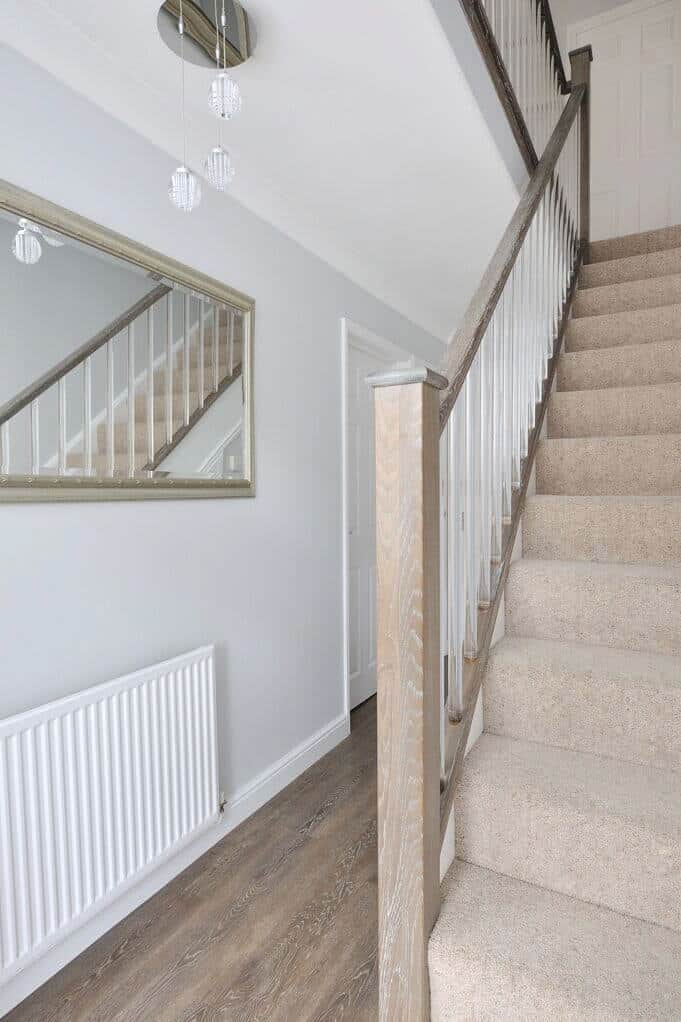 At Jarrods, we pride ourselves on providing a unique service to each of our clients. We asked the Ramsdens what made us stand out from other staircase designers, they answered; " Jarrods weren't afraid to try something new. They had never installed the clear-cut spindles before. They were brand new to their range but we loved them as they fitted the brief perfectly. Jarrods were keen to only use them on the right project – which turned out to be ours!"
If you want to become one of our customer stories, get in touch today.