Everyday's a school day!
This week we're celebrating 'National Learning at work week' and the 2019 theme 'Shaping the future', fits in perfectly with our company ethos to always be learning!
From the workshop apprentices to the Directors, everyone at Jarrods has a story to tell about learning at work. Our Technical and Junior Technical designers Tony and Hannah recently met with Rodney for Sketchup training. This design programme is used by the team to create drawings for our beautiful and brilliant staircases. Tony says, 'Training at Jarrods has been so extensive and in only a few months I've learned so much. Myself and Hannah have picked up numerous software packages such as Staircon, Sketchup and Alphacam'. Hannah adds, 'The company is growing so quickly and I feel like we as employees are growing quickly alongside it. I can honestly say I have learnt a huge amount in my first three months of being here. Not just software wise but also joinery wise and furniture wise. I've learnt about the rules and regulations of staircase design too, and the terminology used, which was all very new to me. And I know I still have a lot more to learn too!'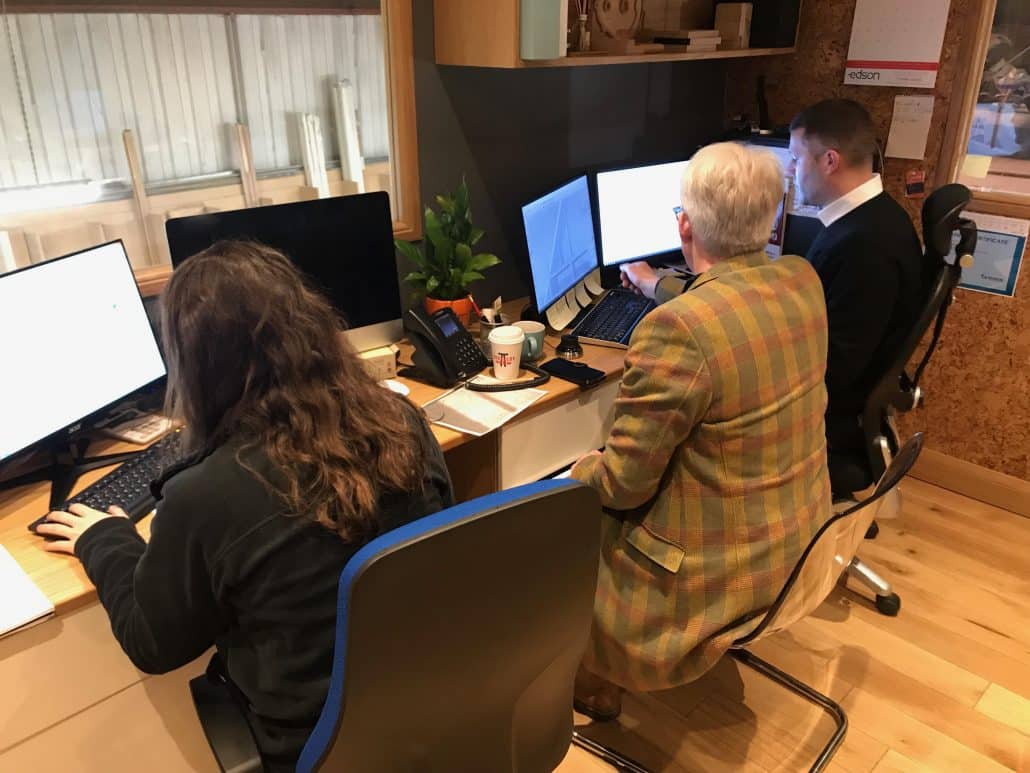 The Next Step
Once a staircase has been 'Sketched Up' so to speak, it's handed to the workshop. The team then measure and cut all our hardwoods before handing over to the installation team. From senior staff like Vinny who's looking to learn more about Alpha cam software, to Loucas who's been learning about CNC, our warehouse is one of the areas in the business where the team are always expanding. It's also our warehouse team who are helping shape the future of Jarrods and joinery with our apprentices, who join us 4 days a week alongside their college studies. It's really important to us as a company that we're always training and supporting the next generation of joiners to keep the skills and trade alive.
Shaping The Future
Director Sherelle Matthews says 'We believe in cross training wherever possible to limit the pain when people are off and to increase job satisfaction. This means that most of our teams are learning most of the time. We are of course in a high growth phase, with a while to go before we become established. Only then, will everyone's learning become more unconsciously competent. It takes time, but everyone is doing a great job and all are keen to learn, which is great'. Sherelle and co-founder Jarrod are currently working on ILM 5, NVQ and VRQ training, which are the number one UK recognised qualification in Leadership and Management. As directors and managers they're always looking, along with the rest of the team, at ways to shape the future of the company, one step at a time.