Mr & Mrs Elliot's Customer Story
Our Customer Stories series of blogs look at how we've helped some of our clients create the bespoke staircase they've always wanted.
Inge and Carl Elliott live with their two children, Owen (17) and Mannon (13), their two cats Poppy and Bella, and Ollie the Jack Russell.
They wanted a sleek and modern staircase that was a complete contrast to Carl and Inge's period home; the Old School House, which dated back to 1861. Here's how we helped them create it.
Light on the eye and stylishly modern
When the Elliot family moved in, they started working their way through the house, replacing all of the dated features and adding a new extension.
The previous staircase dated from the 1960s when the house was last renovated. Replacing it was the last major piece of renovation work that Inge and Carl undertook.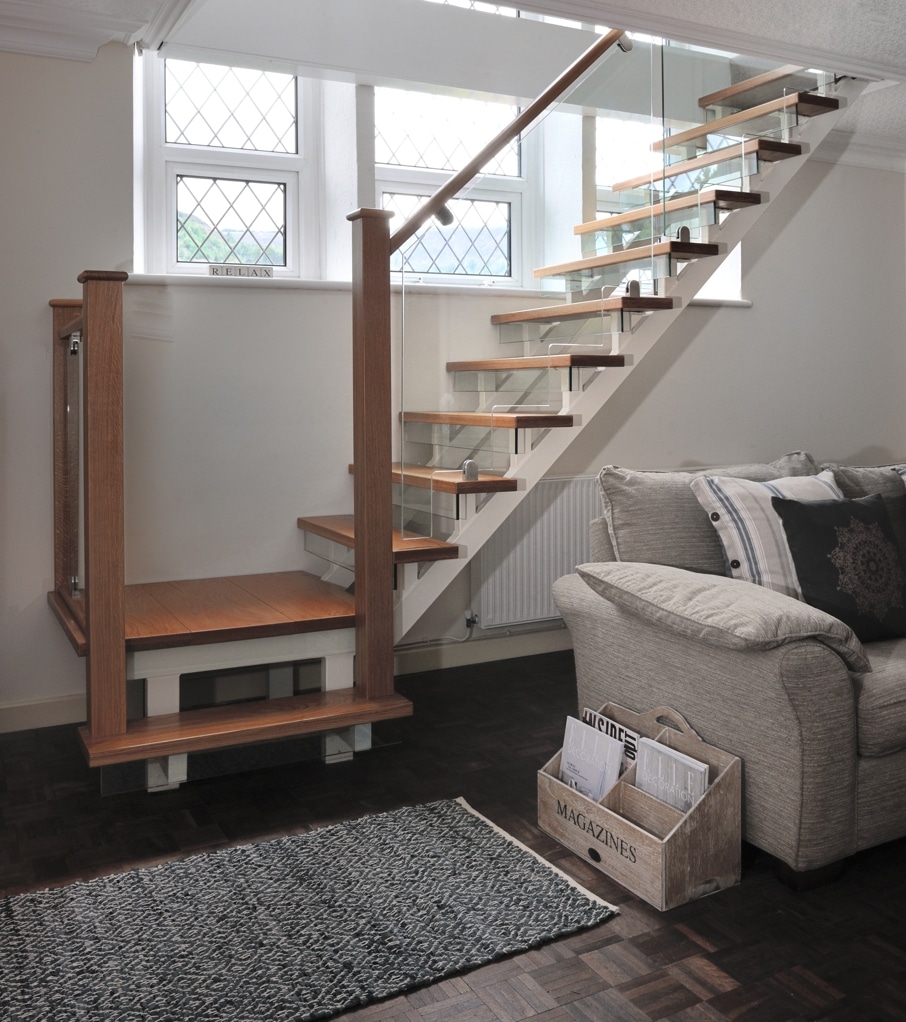 They had a clear idea of what they wanted. "As the staircase was positioned in front of a large window area at the front of the house, we needed it to be visually light on the eye and blend into the more modern interior that we had created since moving in."
Their new staircase is a modern mix of oak and glass with stainless steel finishing.
Inge explains, "We opted for oak as that fitted in with the style of house, but the glass was absolutely essential to create a staircase that we liked looking at, rather than feeling it was 'in the way' in our living room."
"We didn't want to work with anyone else!"
The Elliots found Jarrods on the internet, "From the moment they visited us we were sold," says Carl. "We didn't get any other quotes as their service was so professional from the outset. We had absolute faith in their design and didn't want to work with anyone else."
From the initial sales meeting throughout the design and installation processes, we kept Inge and Carl fully informed.
"Everything was delivered on time and the staircase took just two days to complete with minimal disruption. We had visions of not being able to get upstairs while the work was completed but that was never the case. We always had access to the upstairs during the installation. The service was excellent!"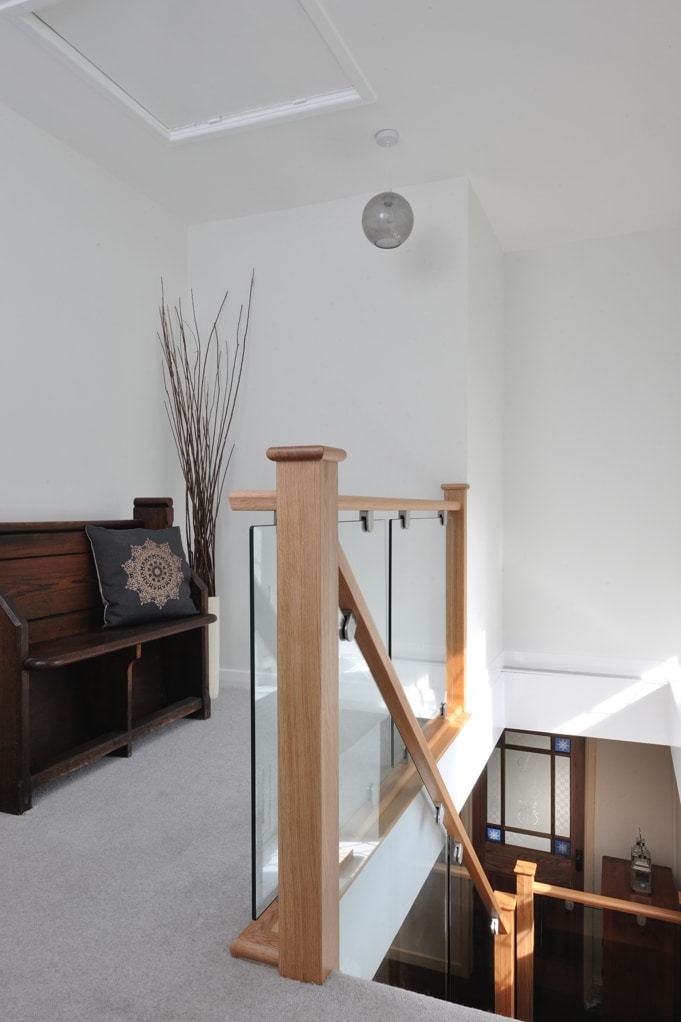 Some final thoughts
Carl and Inge had some more kind words to say about how we helped them.
"The customer service from Jarrods was the best we've ever had and we would recommend them instantly. When you are inviting tradesmen into your house to take out and replace what is a crucial part of your home, you have to have trust and that's precisely what Jarrods gave us."
We couldn't have been happier to help them out, in fact we've since gone on to create storage in the Elliot's main bedroom, as well as other pieces of work.
If you'd like to become part of a customer story, get in touch with us today.