The Harvey's customer story
In our latest customer story, we take a look at the oak and glass staircase that we created for Sharon Harvey and her family.
Here's Sharon's story:
A clear-cut design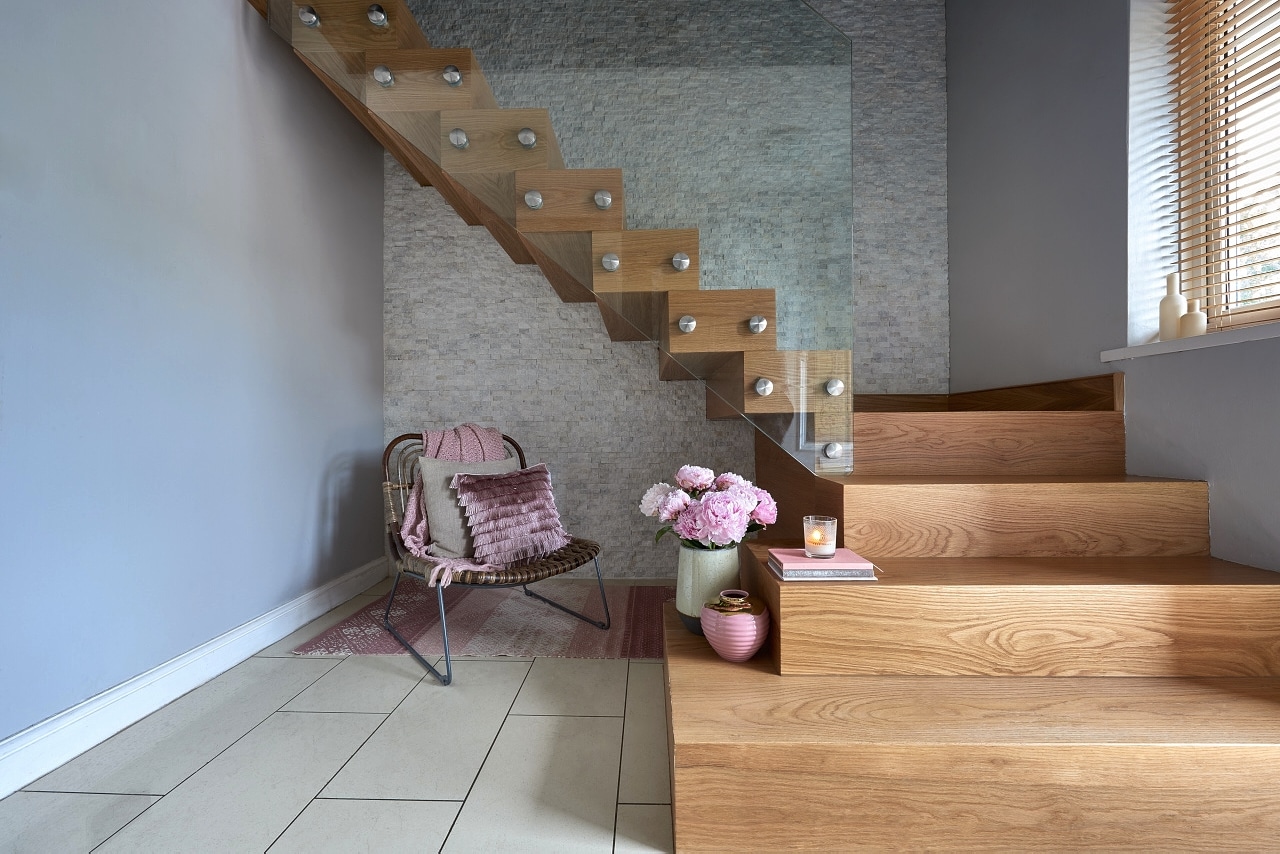 When Sharon Harvey looked at her old hallway, she felt like something was missing.
"Essentially, there was nothing wrong with it but it just didn't give us the modern look and feel we were after, and we decided that's what the house needed," Sharon explains.
The Harveys wanted a staircase that looked clean-cut and opened up space.
Commenting on the hallway space, Sharon said, "We don't have a huge hallway so we wanted to maximize not only the impact of the staircase but to create something that made the area feel bigger and let light in."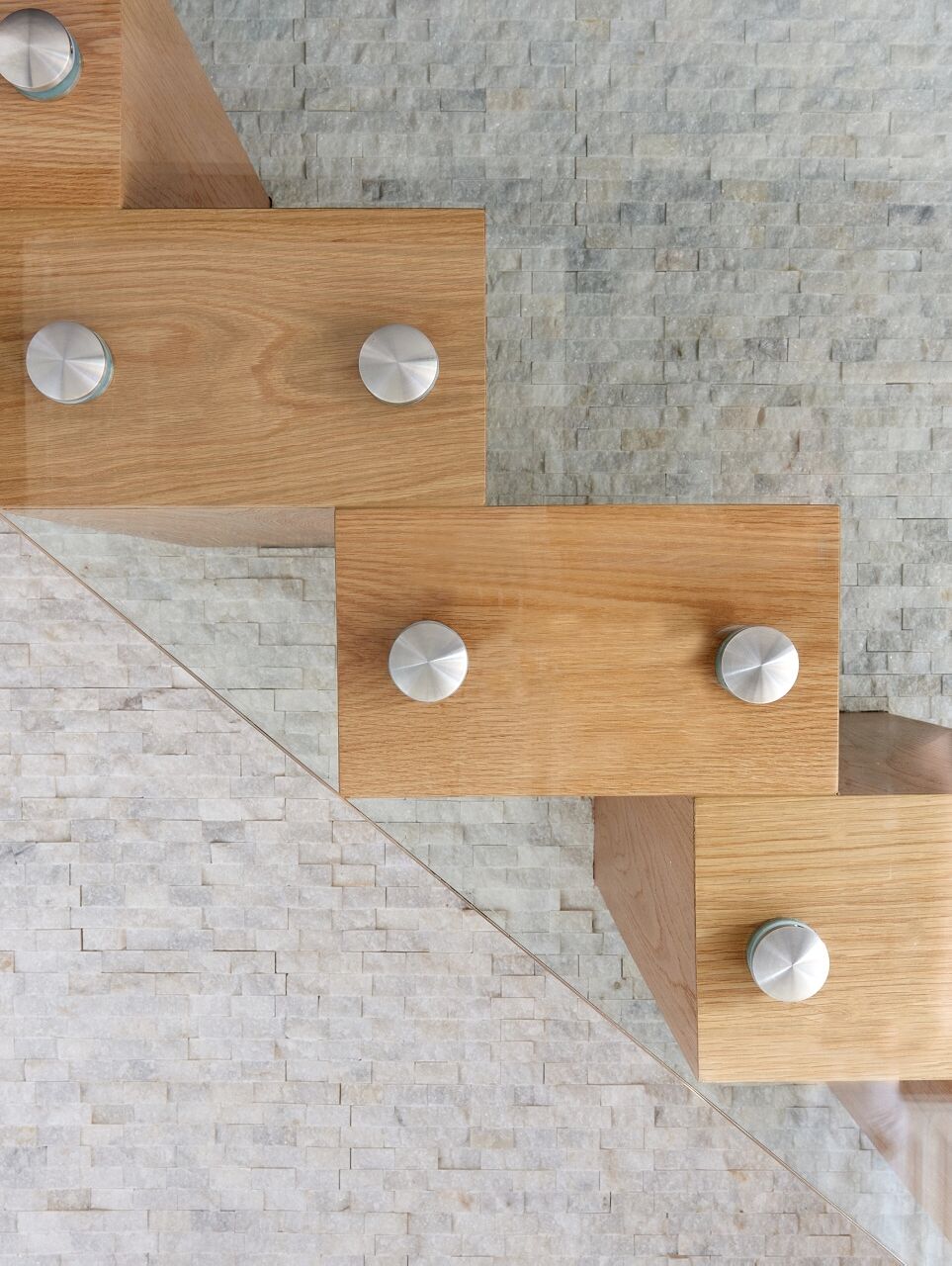 From the very start, the goal was to modernise the hallway with a more contemporary and stylish staircase.
Yet, when Sharon got to thinking about the staircase, it hit her just how important its role would be.
Commenting on her train of thought, Sharon explains, "When you start designing a staircase, you realise the impact it has on one of the first spaces you see in a home. It became clear to me that the entrance to a house is everything. Essentially, the right staircase makes the perfect first impression the moment you walk in the door."
Customised designs and delighted customers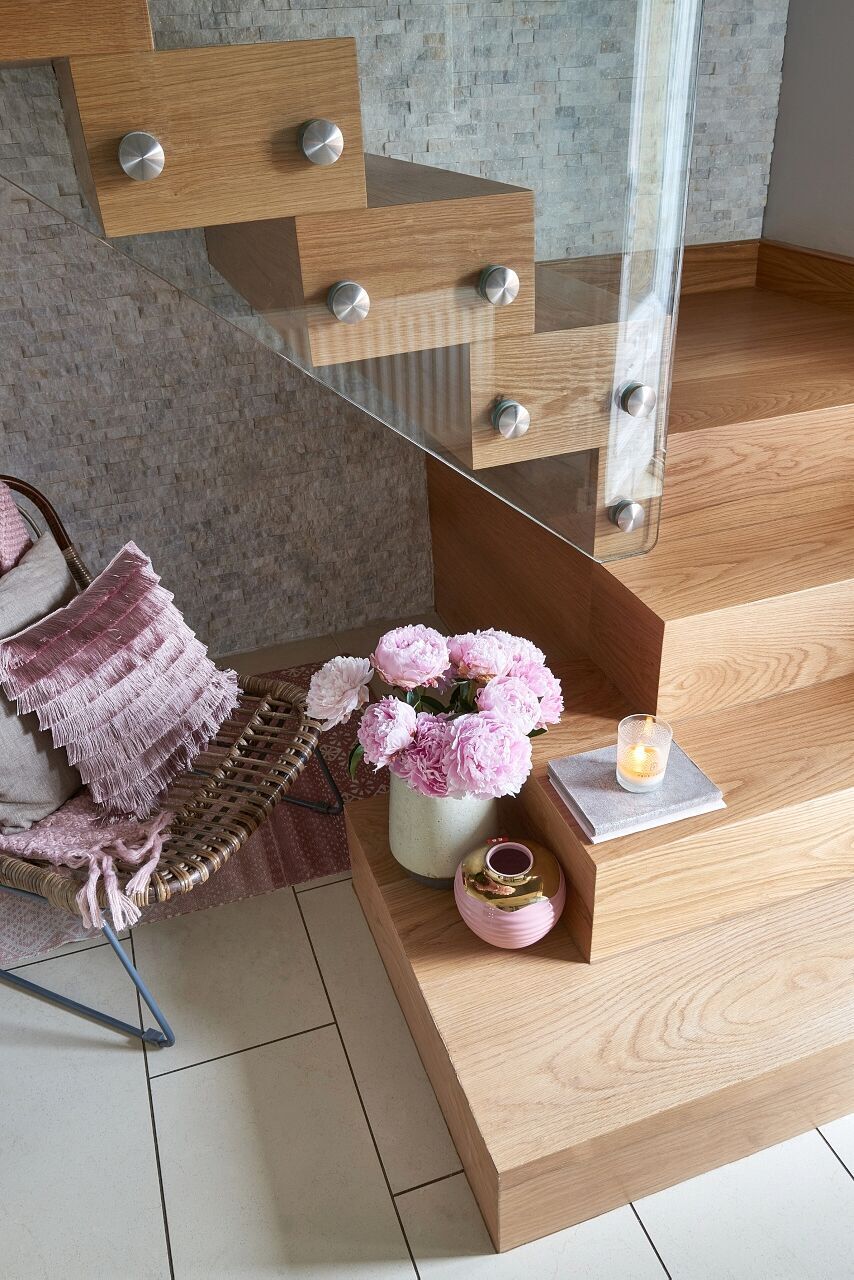 After realising just how important a role the staircase would play in making her house a home, Sharon started looking into designers that could bring her vision to life.
"We did our research on various staircase companies, but after speaking to many, Jarrods was the only company that could take the vision I had for the new staircase and actually install it," she remembers.
"Their ability to adapt the design and make it a reality was what won us over. We initially found Jarrods from an advert in the newspaper and were impressed by the stylish design that was featured. Jarrods were also the only company that was willing to create my exact vision. I wanted one piece of glass and no handrail but every other company said they couldn't do it. It wasn't a problem for Jarrods and we're so delighted with the end result."
As much as we love seeing a customer's staircase dreams brought to life, we also enjoy hearing how much they valued the Jarrods approach.
When asked about the installation process, Sharon said, "The installation team was lovely and very professional. The entire process was easy, especially as we came up against so much resistance to our design. When Jarrods said they could complete it, we were absolutely delighted."
If you need help creating the staircase of your dreams, get in touch with our team today.