Feeling inspired
As one of the UK's leading staircase designers, we're constantly being inspired by our surroundings. We've already shown you how we collect our everyday inspirations together into mood boards, be it fabric samples, a photograph or even just a colour sample. But we also wanted to showcase the best examples of work we see from other designers in the industry.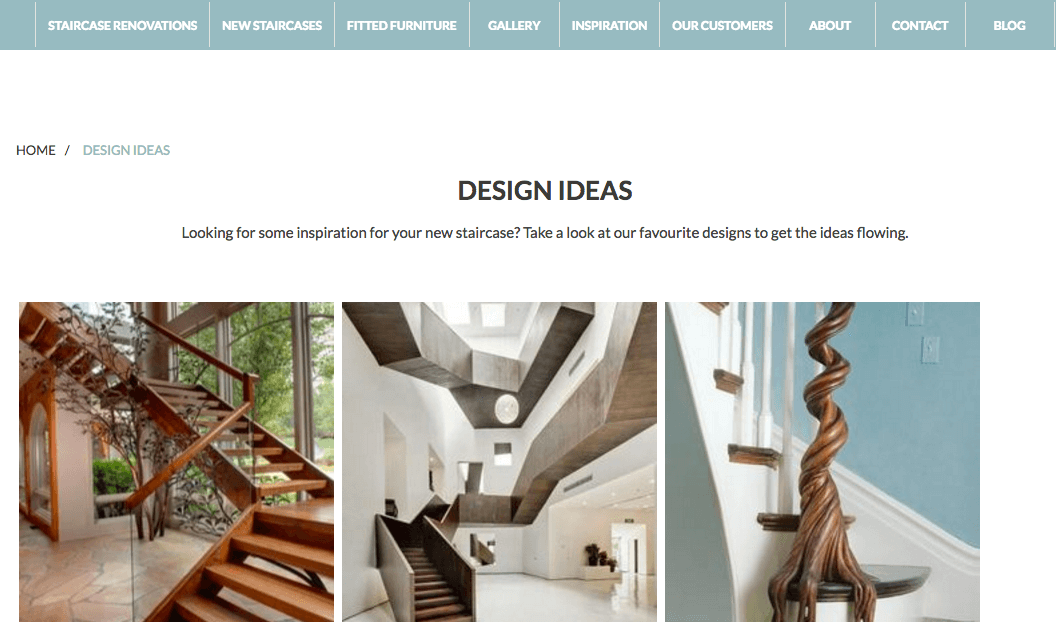 When we're not creating new staircases, we're creating new website pages to keep our website as fresh and innovative as the service we provide! As such, we decided that it'd be a good idea to create a specific section of the website where we can easily show you what's been inspiring us. We're really happy with the page, so we thought it'd be worth us explaining a little more about it…
Stick a pin in it
Our new 'Design Ideas' page collates all of our favourite designs that we've come across when perusing Pinterest or browsing Houzz. Whether it's a clever storage solution or an interesting sculptural element, you'll find no shortage of inspiration on this page. If something catches your eye, you can just click on the image to pin it to your own individual boards.
Reading between the lines
Whilst design is very much image led, sometimes you need a little more information and words become necessary! So as well as collecting together all of the visuals that inspire us, the new Inspiration page also has the added functionality to group together all of our 'inspiration' blog articles. If you're considering a new staircase but aren't quite at the decision making phase yet, this is the perfect place for you to browse and to get a better idea of what can be achieved in your space.
FANCY SOME INSPIRATION? CHECK OUT OUR DESIGN IDEAS PAGE
If you're feeling inspired by these examples of staircase design, get in touch with our team today to discuss your options.