Mr & Mrs Russell's Customer Story
Our Customer Stories series of blogs look at how we've helped some of our clients create the bespoke staircase they've always wanted.
Judith Russell and her husband wanted a bespoke staircase with a modern design in their 1990s-style semi-detached house. The original staircase was a basic, wooden design, but they had something very specific in mind. Here's how we helped them bring it to life.
Cracked ice and copper
Judith was very clear about what she wanted; a contemporary mix of wood and 'cracked-ice' glass.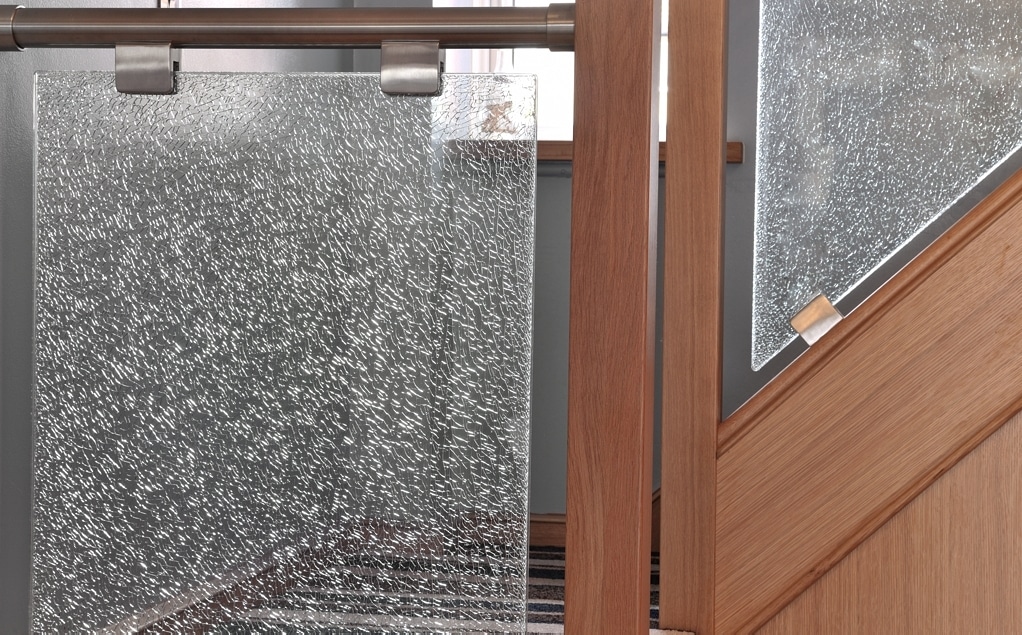 "I knew I wanted the cracked-ice glass effect as my sister had something similar in her home," says Judith. "This was the starting point for the room re-design, as well as a copper-effect radiator that I had seen in a magazine. I knew that these features would set the tone, look and feel of the space."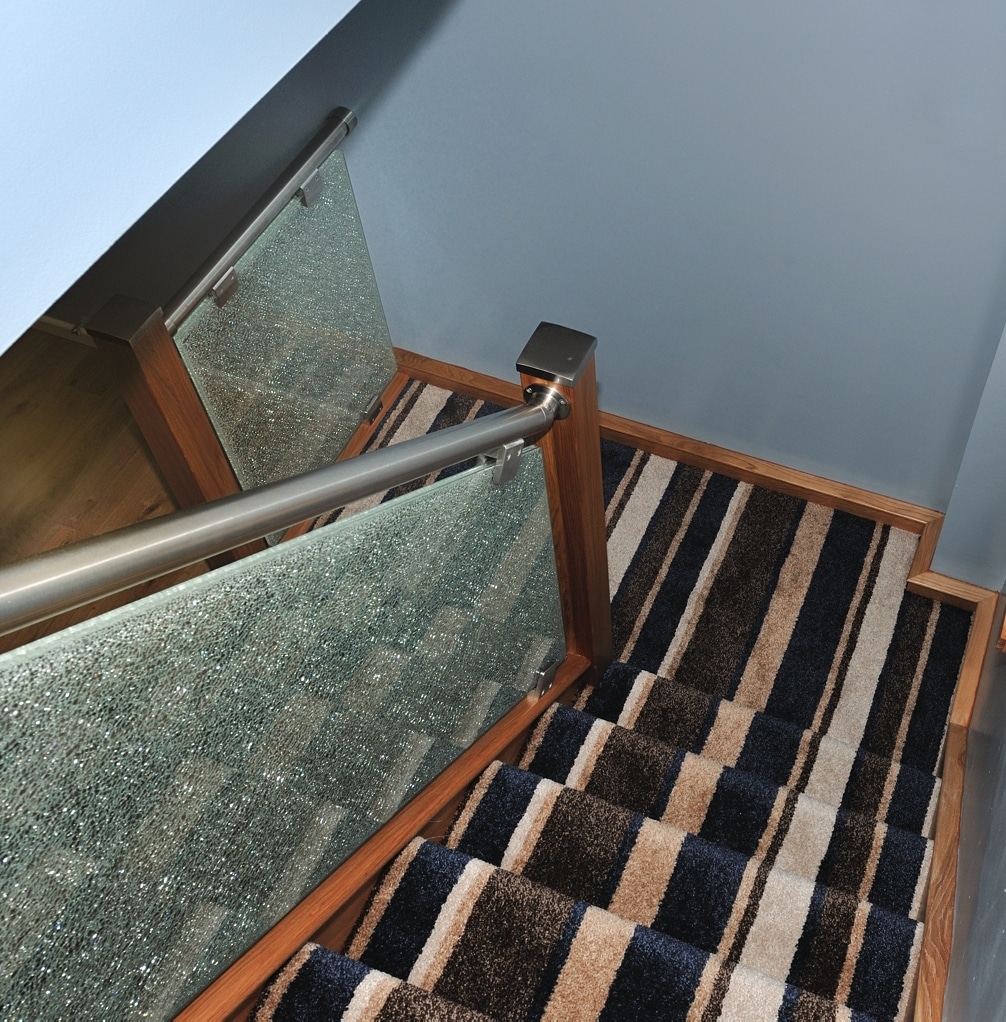 The search begins
Because she knew exactly what she wanted, Judith struggled to find someone who could offer it.
"I contacted a few different staircase companies, asking if they could design something that included the cracked-ice glass but none of them could offer this service. Jarrods had also never designed this style of staircase before, but they were more than willing to have a go!"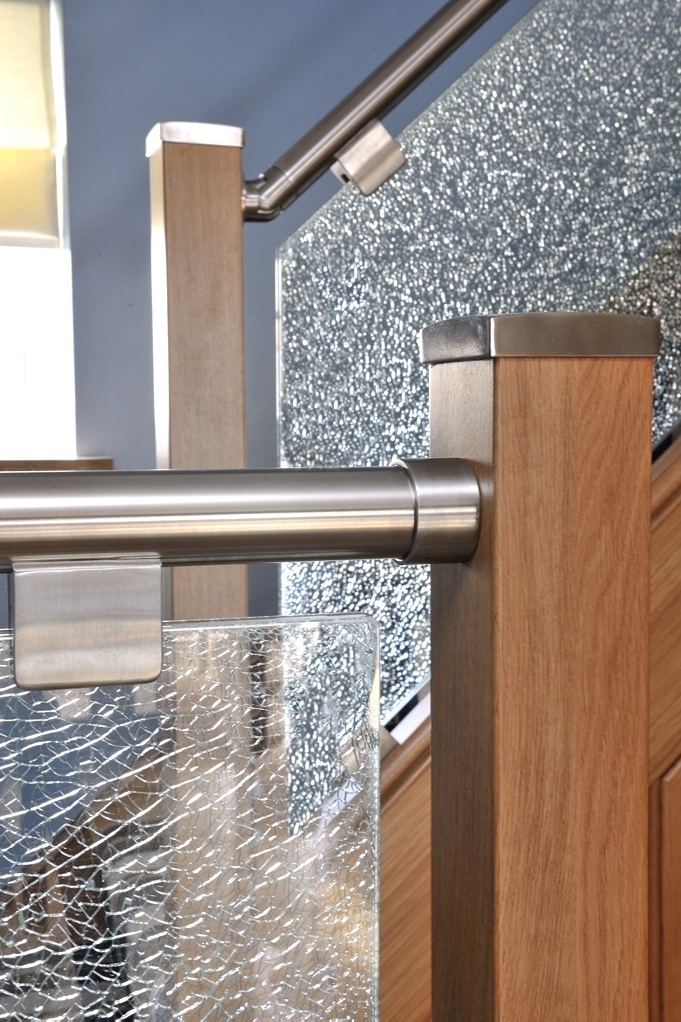 Once they had found Jarrods, the Russells knew that they were on the right track. "This showed us instantly the level of customer service we were going to receive, which made Jarrods the obvious choice. They helped us achieve the look we'd set out with in our minds."
Let's raise a glass to a unique project
Storage was also a specific consideration. Judith and her husband wanted an integrated wine cabinet beneath the stairs. With such a unique brief, this staircase project really stands out as a fantastic example of us being able to create precisely what the client wanted. And Judith agreed; "Jarrods were willing to go that extra mile and listen to what we wanted. Nothing was too much trouble. They were so focused on creating the staircase that we wanted rather than what was simply in their standard range."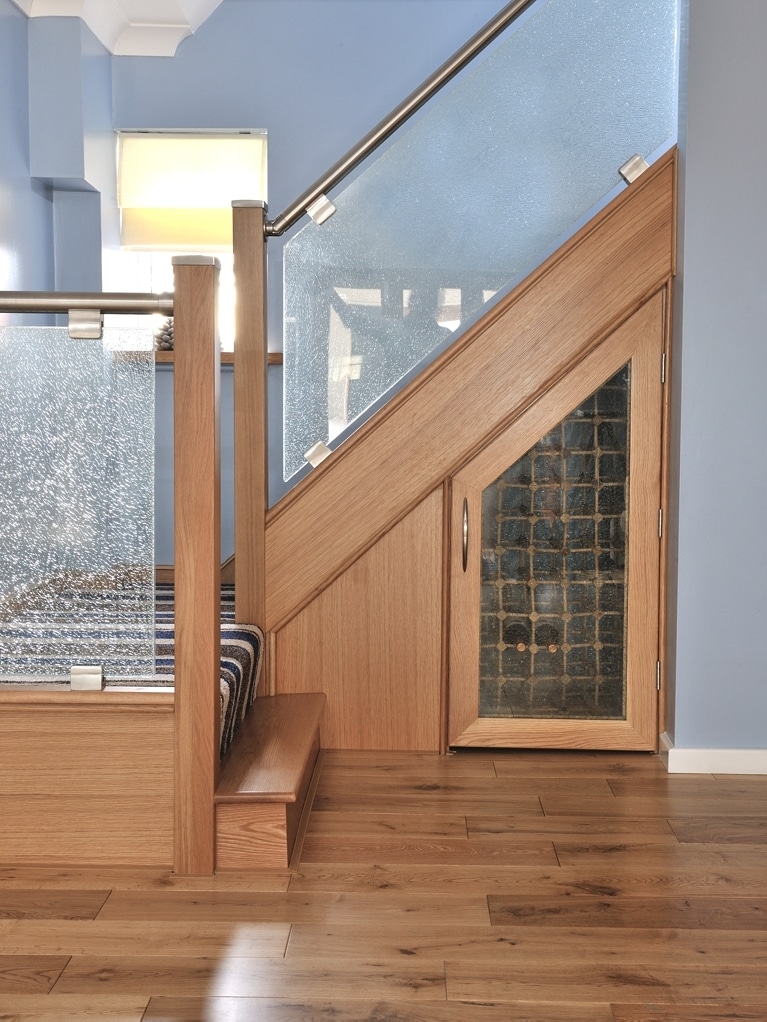 Some final thoughts
The Russells were kind enough to share some more nice words.
"The service that Jarrods provided was excellent and they delivered exactly what we wanted! Their installation process was quick and effortless with minimum mess and they were completely customer-focused."
If you'd like to become part of a customer story, get in touch with us today.