Jarrods Staircases Warwickshire
Whether it's a new staircase, staircase renovation or a unique fitted furniture, tell us what you want and we can help you create it.
Feel free to get in contact by filling out the form below and we will get back to you as soon as we can
By submitting your details, you are happy for us to share this information with all relevant parties involved your project. As per GDPR compliance regulations
We treat your data with the utmost respect, you can find more information on how we use your data in our privacy policy.
Jarrods Staircases Warwickshire
Leamington Spa
Warwickshire
CV31 1HR

01926266093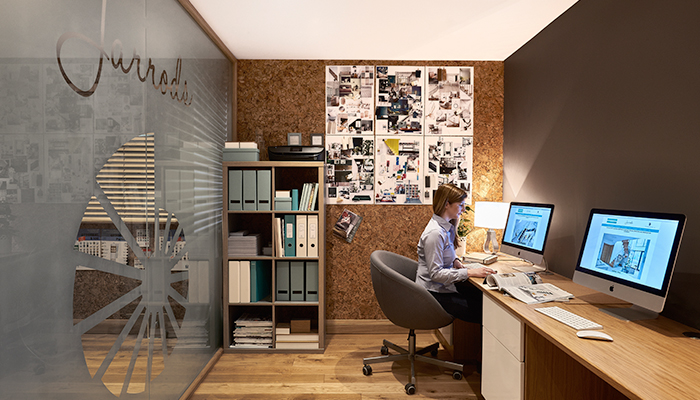 Breath new life into your Warwickshire home with Jarrod's staircases
With an experienced history in the industry, our family-run business has expanded across the UK to provide premium craftsmanship and design for bespoke staircases. Our staircases are designed to perfectly fit within your home, whilst enhancing your space and creating a stunning statement piece.
Our local Warwickshire designers are well-versed in the application of modern, minimal and classic designs. Whatever you dream of, we can design and install within a bespoke staircase. Our wide-ranging portfolio of previous clients' custom designs includes space-saving storage solutions. We also work with style and creativity to create cosy atmospheres and open and airy environments. See our full range of previous work to gather inspiration for your project. 
To enhance our customer's experience, we are dedicated to providing an outstanding and efficient service. That's why the majority of our staircases and bespoke furniture installations will take just 24 hours to complete. We ensure we take the utmost care whilst working within your home and we'll leave just as we found it, only with a brand new staircase in our place!
Tailor your space with a custom Jarrod's staircase Warwickshire
Our company's history spans over 25 years, with the family-run business starting to fill a gap in the market. With so many properties featuring modular designs that are mimicked across properties in the UK, we decided it was time that homeowners were able to appreciate their space to the fullest. By removing space-consuming, character-less staircases we have rejuvenated properties across the nation and created personality and style within hundreds of homes.
Our staircases and bespoke custom furniture is always constructed from premium materials. No matter your stylistic preferences, we can cater our design and materials to suit your desires. Jarrod's staircases have fitted a range of staircases in and around Nottinghamshire featuring rustic wooden features, modern glass pieces and contemporary metal designs. 
If you have a design in mind that you would like to make a reality, contact our friendly client support team to complete your quick and easy consultation. 
Don't just take our word for it…
Whilst we are incredibly proud of the gorgeous designs that have been collaborated and installed over the years, we're even more passionate about how much our clients enjoy their bespoke staircases. See some of the many reviews that our clients from Nottinghamshire and the rest of the UK have shared with us:
---
Jarrods were brilliant, they exceeded our expectations in matching, manufacturing and installing our design. The service was superb throughout, great communication and quality.
The installer's were fantastic and we are so pleased with the finished stairs.
I would recommend Jarrods, they rise to the challenge and exceed, Thank you Jarrods.
Mr Greene
December 2019
---
A first rate company who offer terrific customer service from beginning to end. Everyone involved are clearly passionate about what they do which was one of the reasons we chose them. Fitters Adam and Scott were excellent. The weather was awful on the day of fitting but their determination to maintain standards was evident. They were clean and tidy and left little need to repair plasterwork.. Adam was always clear and precise with explanations. A twelve hour day without a break was beyond the call of duty| We are delighted with the outcome and would willingly recommend them to others.
Mr Taylor
November 2019