Jarrods Staircases Surrey
Whether it's a new staircase, staircase renovation or a unique fitted furniture, tell us what you want and we can help you create it.
Feel free to get in contact by filling out the form below and we will get back to you as soon as we can
By submitting your details, you are happy for us to share this information with all relevant parties involved your project. As per GDPR compliance regulations
We treat your data with the utmost respect, you can find more information on how we use your data in our privacy policy.
Jarrods Staircases Surrey
West Ewell
Epsom
Surrey
KT19 9QR

01372285019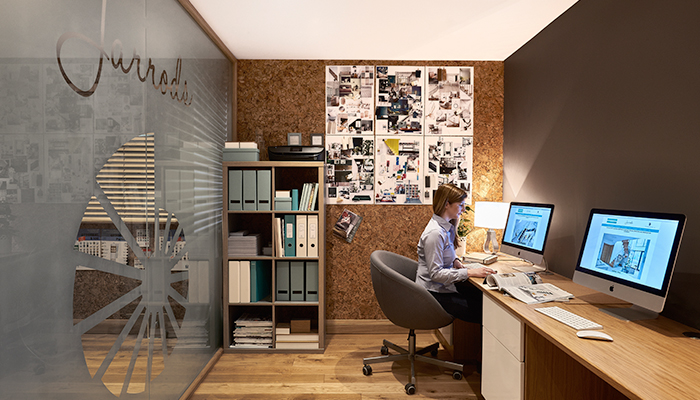 Refurbish, renovate, or install your brand new custom staircase with Jarrod's Staircases Surrey
Staircases no longer have to exist for purely practical reasons. With some creativity and carpentry expertise, your staircase can be transformed into a statement within your home. Create an airy and bright atmosphere or a space-saving solution that provides a stylistic feature within your home. Jarrod's Staircases can help you create your ideal staircase. 
We make the process incredibly simple to ensure bespoke staircase installation is as hassle-free as possible. To start the design process, we offer a free consultation to discuss the materials and size that you are interested in. Our local architectural designers in Surrey will then visit your home to visualise the project and take note of any additional factors that may affect fitting. You'll receive your quotation via email before installation commences. 
Our staircases feature a premium finish that is unique to the excellent quality craftsmanship produced by Jarrod's Staircases. As the UK's leading nationwide staircase installation and design experts, we are confident in presenting a 10-year guarantee with each of our projects. 
Why do our clients choose Jarrod's Staircases Surrey?
As a family-led business operating for over 25 years, we have made it our mission to deliver excellence in every aspect of our services. This expands across our customer service, design recommendation and consultation, as well as our fitting and installation. 
By exceeding our client's expectations time and time again, we demonstrate that our team are highly skilled and passionate about their work. The company ethos is invested in the craft of bespoke staircases and we are determined to provide the highest quality craftsmanship throughout the UK. 
Got any questions or queries?
If there is any aspect of the consultation, design, or installation phases that you are curious about, don't hesitate to contact our team. Jarrod's Staircases can be reached by phone and email, or you can speak to a local member of our team in Surrey by completing the enquiry form below.