Jarrods Staircases Nottinghamshire
Whether it's a new staircase, staircase renovation or a unique fitted furniture, tell us what you want and we can help you create it.
Feel free to get in contact by filling out the form below and we will get back to you as soon as we can
By submitting your details, you are happy for us to share this information with all relevant parties involved your project. As per GDPR compliance regulations
We treat your data with the utmost respect, you can find more information on how we use your data in our privacy policy.
Jarrods Staircases Nottinghamshire
Aslockton,
Nottinghamshire,
NG13 9BN

01157750341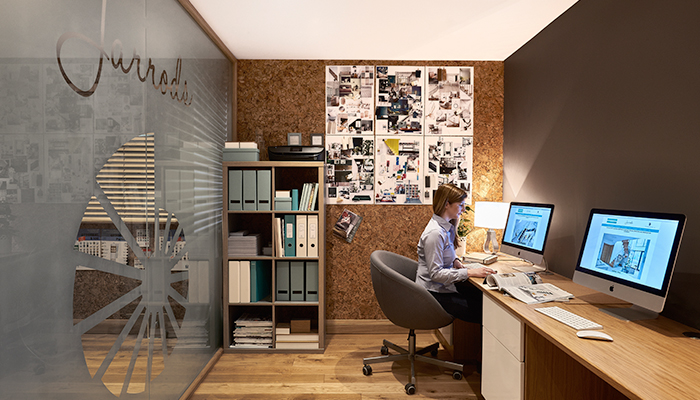 Design a staircase that suits your home and budget with Jarrod's staircases
Jarrod's Staircases are equipped with 25 years of industry and craftsmanship experience. Our design and installation techniques offer some of the highest quality staircases throughout Nottinghamshire and the rest of the UK.
A new or refurbished staircase isn't always the most obvious renovation for your home. However, a modernised, classic or stylistic design can certainly make a statement. 
Every home is different, so why shouldn't a staircase reflect the same individuality. The majority of properties are built using modular techniques which remove a sense of character and style from the home. If you're searching for something exciting, and personally unique to your home, a bespoke staircase could bring your vision to life. 
With a full scope of design recommendations, we are excited to take on your ideas and create a custom staircase that exceeds your expectations. Staircases don't need to be hidden away to save space. Incorporating hidden storage offers endless functionality, whilst floating staircases can enhance an airy and spacious feeling in the home. 
The benefits of creating bespoke staircases with Jarrod's in Nottinghamshire
Enjoy premium craftsmanship, design inspiration, and installation expertise. Working collaboratively with one of our architectural specialists in Nottinghamshire, Jarrod's Staircases can assist you in bringing your dream home to life. 
Client experience and satisfaction are one of our core priorities at Jarrod's Staircases. That's why we offer an efficient and friendly service to ensure your needs are met. From your initial consultation, you'll be greeted via an informal phone call to discuss your early ideas, as well as property and budget requirements. Our local designer will then visit your property to take measurements and gather the remaining details.
Our countless positive testimonials demonstrate the level of professionalism and customer satisfaction that we aim to deliver with every project. With a 10-year quality assurance and guarantee, we are dedicated to creating long-lasting relationships with our happy clients. 
Contact us today for your free design consultation
Starting your journey towards bespoke staircase design and installation is as easy as completing a quick enquiry form or contacting us on 02920 529 797. Our helpful and friendly customer service team and eager to take your call and assist you in crafting a staircase to enhance your Nottinghamshire home.