Jarrods Staircases Manchester
Whether it's a new staircase, staircase renovation or a unique fitted furniture, tell us what you want and we can help you create it.
Feel free to get in contact by filling out the form below and we will get back to you as soon as we can
By submitting your details, you are happy for us to share this information with all relevant parties involved your project. As per GDPR compliance regulations
We treat your data with the utmost respect, you can find more information on how we use your data in our privacy policy.
Jarrods Staircases Manchester
Chadderton
Oldham
OL9 8PE

01614100952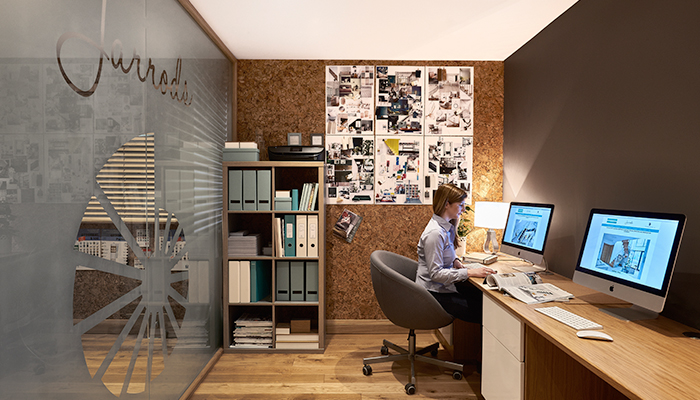 Design your perfect space with a staircase tailored to your home
Transform your home in a unique and dazzling way. A stunning new floating staircase can completely transform the look of your home, whilst charming classic designs can elevate the character of your property. By working in conjunction with some of the UK's finest architectural designers, Jarrod's Staircases can help you to decide upon a custom staircase that makes the most of your space. 
What do Jarrod's staircases have to offer for your Manchester home?
Free telephone design consultation
For the most comfortable introduction to our services, we provide each of our clients with a free introductory consultation. During this time, a member of our expert team members will ask you about the precise specifications of your staircase design to create the clearest image of your desires. This may involve discussion surrounding materials, stylistic choices as well as space and sizing. 
In-home architectural visit
Whilst we'll gather as much information as possible over the phone, we can only start to piece together your ideas after viewing your property. With your design specifications in mind, our local architectural designer in Manchester will visit your home to continue the planning and design process. During this time they will also take essential measurements to generate your custom quotation.
To prevent disruption to your home and lifestyle, we aim to complete all of our installations within a 24-48 hour period. This is to ensure you still have access to your home, whilst maintaining professional craftsmanship and quality. Depending on the scope of your project, we'll be able to provide a clearer idea of the timescale once the plans are drawn up.
Premium materials and craftsmanship
Over the past 25 years, Jarrod's Staircases have crafted a range of elegant, stylish and practical staircases from homes across the country. Equipped with plenty of experience and unique ideas, we can collaborate with you to enhance your current design ideas and make your dream a reality. 
See what our past clients have to say
We have completed numerous stunning staircase designs and installations for clients located in and around Manchester. At Jarrod's Staircases, we are always very proud of the feedback that we receive from past clients. If you are interested in viewing some of our past projects in Manchester, view our testimonials here. 
---
Jarrods were brilliant, they exceeded our expectations in matching, manufacturing and installing our design. The service was superb throughout, great communication and quality.
The installer's were fantastic and we are so pleased with the finished stairs.
I would recommend Jarrods, they rise to the challenge and exceed, Thank you Jarrods.
Mr Greene
December 2019
---
A first rate company who offer terrific customer service from beginning to end. Everyone involved are clearly passionate about what they do which was one of the reasons we chose them. Fitters Adam and Scott were excellent. The weather was awful on the day of fitting but their determination to maintain standards was evident. They were clean and tidy and left little need to repair plasterwork.. Adam was always clear and precise with explanations. A twelve hour day without a break was beyond the call of duty| We are delighted with the outcome and would willingly recommend them to others.
Mr Taylor
November 2019