Jarrods Staircases Birmingham
Whether it's a new staircase, staircase renovation or a unique fitted furniture, tell us what you want and we can help you create it.
Feel free to get in contact by filling out the form below and we will get back to you as soon as we can
By submitting your details, you are happy for us to share this information with all relevant parties involved your project. As per GDPR compliance regulations
We treat your data with the utmost respect, you can find more information on how we use your data in our privacy policy.
Jarrods Staircases Birmingham
Erdington
Birmingham
B24 9JY

01214051491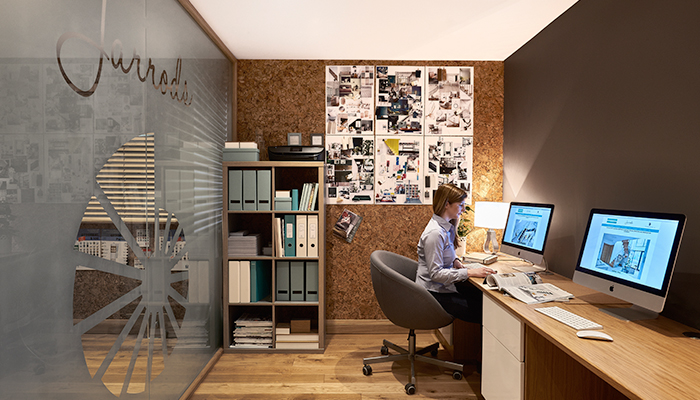 Bespoke custom staircases installed in Birmingham in just 24 hours
Whilst plenty of homeowners have an idea of their dream renovations, making significant changes to the home can be difficult. Whether this is due to the scope of the project, budget restraints or nerves about finding a high-quality installation company. 
At Jarrod's Staircases, we make it approachable and seamless to design and install your bespoke staircase. For a comprehensive understanding of our process, we've provided an outline of what to expect when working with us.
Free telephone consultation
To start your bespoke staircase journey, register your details to receive a callback from our friendly client services team. We'll discuss your ideas and specifications in detail to generate a clear idea of the type of project you're looking for. 
A local designer will visit your Birmingham home
From our network of architectural designers across the UK, we'll send the geographically closest member of our team to your home in Birmingham. We'll ensure they have the skills and experience in creating the type of design that you're interested in. During their visit, they'll gain further insight into your design expectations, as well as take the necessary measurements to provide an accurate quote
Receive your email quotation
At Jarrod's Staircases, we won't pressure you into a decision by offering a quote in person. Instead, we'll calculate the expenses for materials and labour and send you an affordable quotation via email. Of course, you can receive a quotation immediately if required, however, we prefer to allow our clients to make their decision in their own time. 
Quick and simple installation
After confirming your quotation, we'll agree upon a date to complete the installation. The majority of our bespoke staircase fittings and renovations can be completed within 24 hours. We'll provide a custom timescale once we have a clear understanding of the scope of your project.
10-year guarantee
After completion of your staircase installation, we'll clean up your home to the same conditions that we arrived in. You'll then receive details of your 10-year quality assurance and guarantee. 
How Jarrod's staircases can elevate your home in Birmingham
For many homes, the staircase serves a practical purpose. Many homeowners may not consider that a renovated staircase could enhance their home and increase its value. If you're home has a classic, modern or unique style, replacing or redesigning the staircase could elevate the space and integrate character and design.
At Jarrod's Staircases, each project that we take on requires a unique design and perspective. Along with expert craftsmanship, our designers have evolved their stylistic techniques to implement any design that you could imagine. Working with some of the most talented and professional architectural specialists, Jarrod's Staircases can transform your staircase in Birmingham.