5 Ideas For a Heavenly Hallway 
If you're setting goals and making resolutions for the New Year, why not extend them to your
staircase and follow our 5 ideas for a heavenly hallway.
Splash out
One of our favourite interior designers, Miles Redd, believes in creating a powerful statement
with your hallway, blending contemporary art and traditional architecture and furnishings
in a 'stylish mash-up' to quote Architectural Digest. Think American taxi cab yellow and
traditional-style furniture, and splashes of modern art.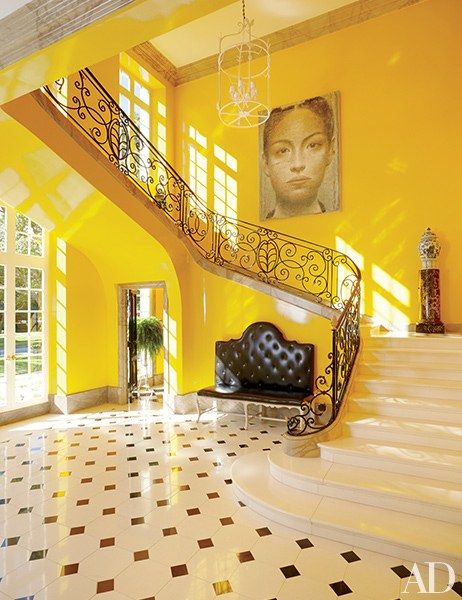 Got room? 
Create an entrance hall that doubles as a casual living space, furnishing it as you would
your loving room. Comfy, mismatched armchairs, rugs, throws, and a coffee table with
some of your favourite reads. 
Hang a chandelier
Stunning statement chandeliers aren't just for big hallways. They work just as well in
small spaces, too, creating a dramatic statement that is guaranteed to elicit a 'wow'
from your guests. The more minimalist the rest of the decor, the bigger and bolder you
can go with your chandelier. Look out for vintage ones on eBay and antique stores. You
might need a specialist electrician to fit and install, but the effect will be more than worth it.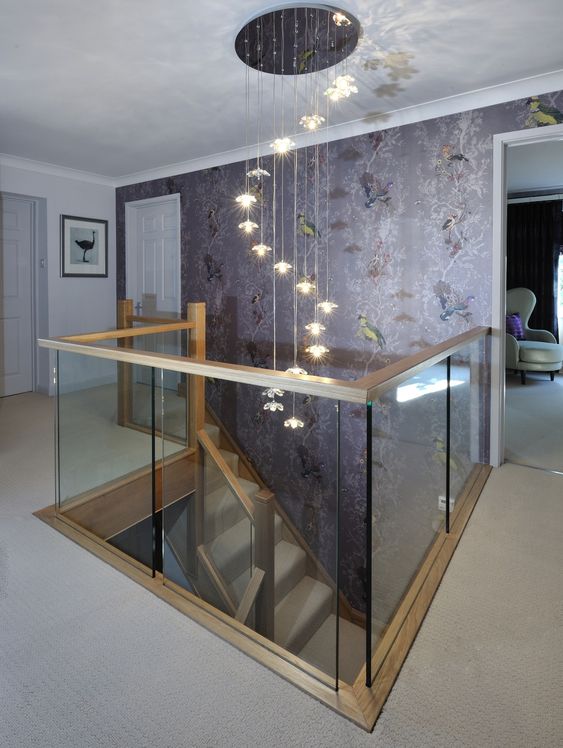 Time to reflect
Hang a large, ornate mirror on one wall of your hallway to make your hallway look and
feel larger and more spacious. All the better if it sits opposite a window or, if you don't
have natural daylight in your hallway, a piece of statement art. A quirky alternative to
one large mirror would be several smaller ones, in various shapes and hues.
Put the chic into storage
The worst thing you can do for your hallway is treat is as a dumping round for shoes, umbrellas,
coats, keys and anything else that finds its way from your coat pockets onto the bottom step.
It makes sense to keep all these things here, but give them a proper home. Invest in elegant shoe
racks or cupboards; a stylish stand to hang coats and an umbrella stand for your brollies.
You should put as much thought into furnishing your hallway as you would your bedroom.

One of our favourite customer shoots featuring all of the under stair storage!